Zoomify is an adware that promises to create high resolution images from small ones displayed on websites only by right-clicking on them. At least, this is the advertisement on the website. Technically, it's impossible to create a high quality image from a smaller one, so something that is presented as the first functionality of Zoomify, in fact it is a scam.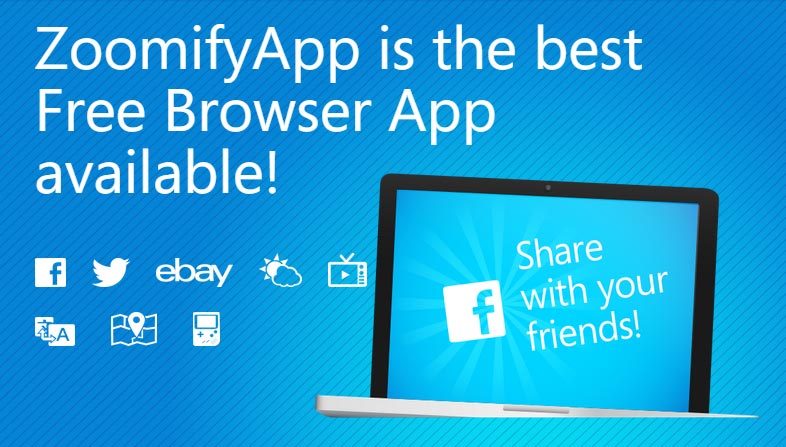 The truth is written in tiny characters in the license of this fake software which nobody ever reads during its installation.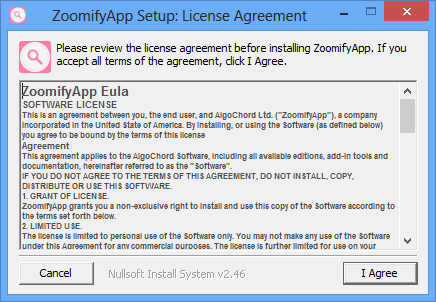 When you install Zoomify, you allow it to have access to information of your computer that Zoomify may use for commercial purposes.
Also, you agree that your personal data (without further detail) will be sent and analyzed in the US and outside and you agree that Zoomify may use this information.
Zoomify is not easily uninstalled. If you go to Windows Control Panel to remove it, you won't clear everything and certain related processes to Zoomify will remain active on your machine.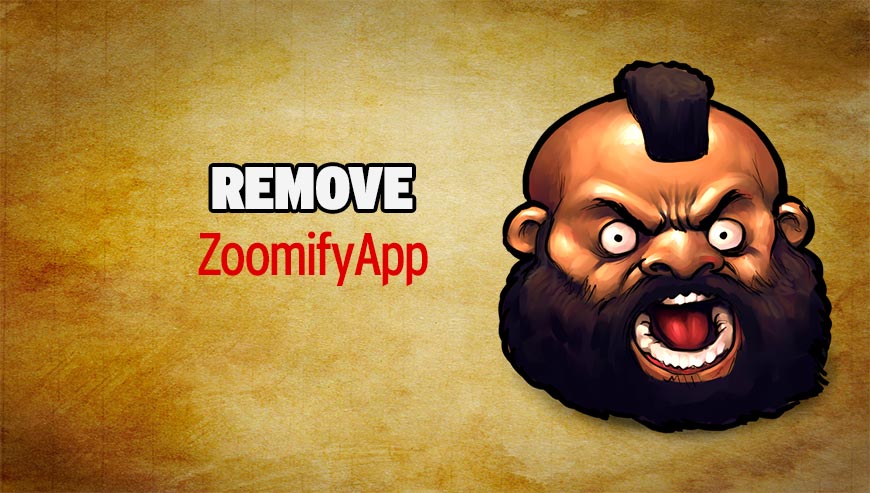 How to remove Zoomify ?
This page is a comprehensive guide, which will remove Zoomify from your computer. Please perform all the steps in the correct order.
Remove Zoomify with CCleaner
Download and install CCleaner by Piriform by clicking the button below.
Download CCleaner

Once the program is installed go to the Cleaner section and click the Analyze button. Once the scan is complete, click the Run Cleaner button.
Then go to Tools > Startup and locate in each tab (starting with Windows, Internet Explorer) of suspicious statements which involve Zoomify or similar names. Whenever click Remove and Delete .
Finally go to Tools > Uninstall , search for Zoomify from the list and click Remove if you find it.
Remove Zoomify with AdwCleaner
The AdwCleaner tool will examine your pc and web browser for Zoomify, browser plugins and registry keys, that may have been installed on your pc without your permission.
You can download AdwCleaner utility from the below button :
Download AdwCleaner
Before starting AdwCleaner, close all open programs and internet browsers, then double-click on the file AdwCleaner.exe.
If Windows prompts you as to whether or not you wish to run AdwCleaner, please allow it to run.
When the AdwCleaner program will open, click on the Scan button.
To remove malicious files that were detected in the previous step, please click on the Clean button.
Please click on the OK button to allow AdwCleaner reboot your computer.
Your computer should now be free of Zoomify. If you are still experiencing problems while trying to remove Zoomify from your computer, please start a new thread in our support page. Someone will give you free assistance very fast !
Click here to go to our support page
.