findgofind.com is a web address belonging to a search engine that looks a lot like Google, but trust us is nothing like it. This page tricks users by imitating as closely as possible the visual design and colors of Mountain View's search engine.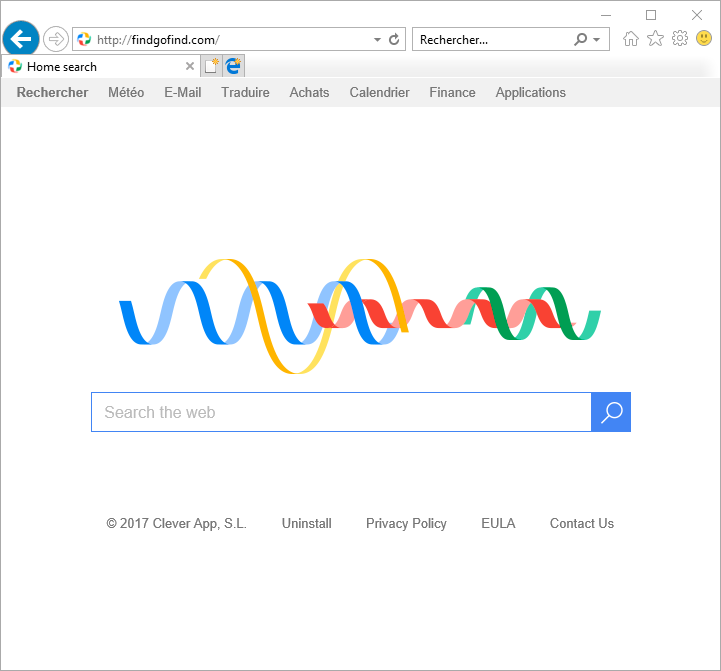 Why would they do that for? Easy… findgofind.com is installed quietly much like a virus when infecting a computer, therefore they need to make sure the user isn't tempted to remove it, one way is of course tricking the user into believing he/she is using the most popular search engine in the web. Of course, even if you realize it's not Google, you'll have a hard time getting rid of it. This program was specially designed to be hard to remove from your computer. To protect itself it uses several Windows services and scheduled tasks that make sure findgofind.com is always present as both homepage and default search engine in every browser installed on your system.
Manually removing findgofind.com is a quite difficult task to say the least, you must start by finding and removing/restarting every service it has changed on Window's registry, plus you must figure out where else in the system it got installed. Malware designers change their techniques all the time in order to fool antivirus programs and make removal even harder. Luckily for you there are several free tools that get the job done in no time. Our advice is to use them all (they are all mentioned in the guide below) to make sure you got rid of findgofind.com.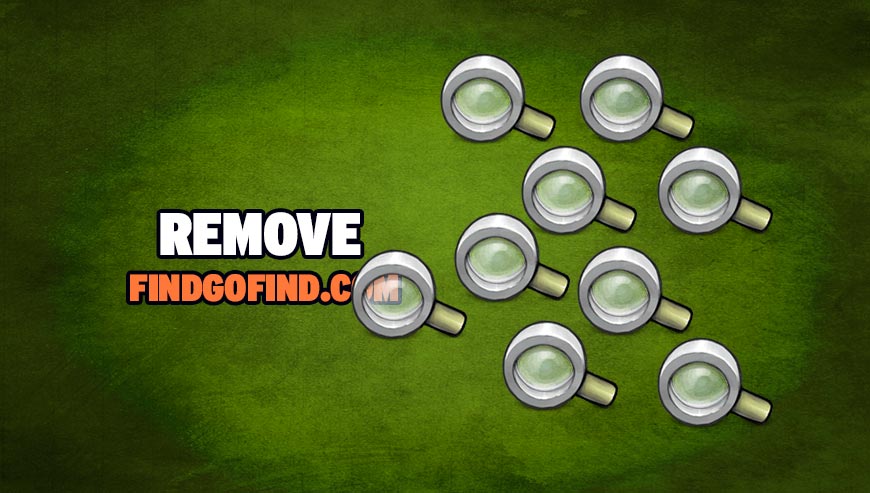 How to remove findgofind.com ?
All tools used in this guide are completely free to use and should remove any trace of findgofind.com from your computer. Follow all steps as described in this removal guide to remove findgofind.com and all additional adware that may have been installed on your computer.
Remove findgofind.com with MalwareBytes Anti-Malware
Malwarebytes Anti-Malware detects and removes malware like worms, Trojans, rootkits, rogues, spyware, and more. All you have to do is launch Malwarebytes Anti-Malware Free and run a scan. If you want even better protection, consider Malwarebytes Anti-Malware Premium and its instant real-time scanner that automatically prevents malware and websites from infecting your PC.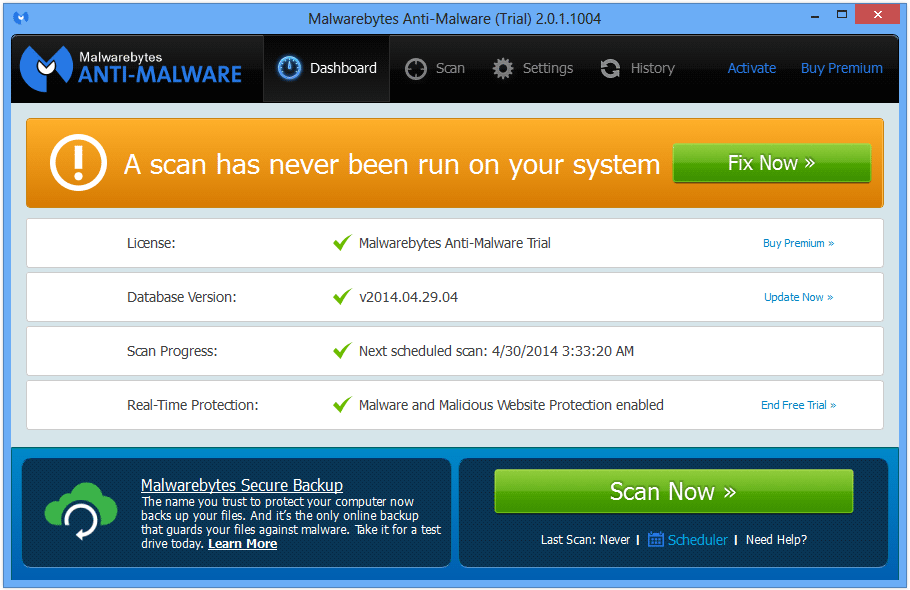 Remove findgofind.com with AdwCleaner
The AdwCleaner program will examine your pc and web browser for findgofind.com, browser extensions and registry keys, that may have been installed on your pc without your consent.
Remove findgofind.com with ZHPCleaner
ZHPCleaner is a program that searches for and deletes Adware, Toolbars, Potentially Unwanted Programs (PUP), and browser Hijackers from your computer. By using ZHPCleaner you can easily remove many of these types of programs for a better user experience on your computer and while browsing the web.
Remove completly findgofind.com with Junkware Removal Tool
Junkware Removal Tool (JRT) purges your system of PUPs (potentially unwanted programs) like findgofind.com almost as easily as they find their way into your system. JRT targets adware, toolbars, and other malicious, suspicious, and pernicious system parasites, removing not only the unwanted program but also any traces left behind in your registry and other places where debris accumulates.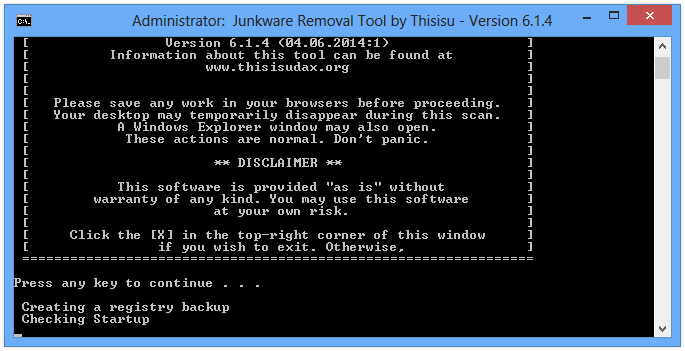 Your computer should now be free of findgofind.com. If you are still experiencing problems while trying to remove findgofind.com from your machine, please start a new thread in our support page. Someone will give you free assistance very fast !
Click here to go to our support page
.