YeaDesktop is an unwanted program that tends to take people by surprise because it's only noticed once is already installed. How this happen without you knowing of it is exactly what we'll be explaining in this post.
YeaDesktop is more than anything an unwanted adware. In other words a program whose main goal is to broadcast as much ads as possible in your computer. Even though sometimes it might offer some alleged useful functions (that might not even work at all) you must be sure that the real goal is publicity. The advertising part on the other hand works quite well, making it possible for them to appear in several different ways. They could be either inserted directly in the content of every website you visit, or replace legitimate ads shown on those websites, or unexpectedly open new tabs, new browser windows or pop-ups.
If you're currently experiencing problems with YeaDesktop, is because it was installed in your computer along with some other program. It could have been a free tool, a crack for some software or a fake update. In any case it was an .exe file that was executed behind your back, or in the case that you didn't properly read some licence agreement with your full approval; and that's how YeaDesktop ended up in your computer.
How to remove YeaDesktop ?
This page is a comprehensive guide, which will remove YeaDesktop from your computer. Please perform all the steps in the correct order.
Remove YeaDesktop with AdwCleaner
AdwCleaner is a very useful tool designed to delete unwanted toolbars, browser hijackers, redirects and potentially unwanted programs (PUPs) in Internet Explorer, Firefox, Chrome or Opera. AdwCleaner will require no installation and can be ran in a instant to scan your computer.
Please download AdwCleaner by Xplode and save to your Desktop :
Download AdwCleaner
Double-click on AdwCleaner.exe to run the tool (Windows Vista/7/8 users : right-click and select Run As Administrator).
Click on the Scan button.
After the scan has finished, click on the Clean button..
Press OK again to allow AdwCleaner to restart the computer and complete the removal process.
Remove YeaDesktop with MalwareBytes Anti-Malware
Malwarebytes Anti-Malware is a light-weight anti-malware program that is excellent at removing the latest detections.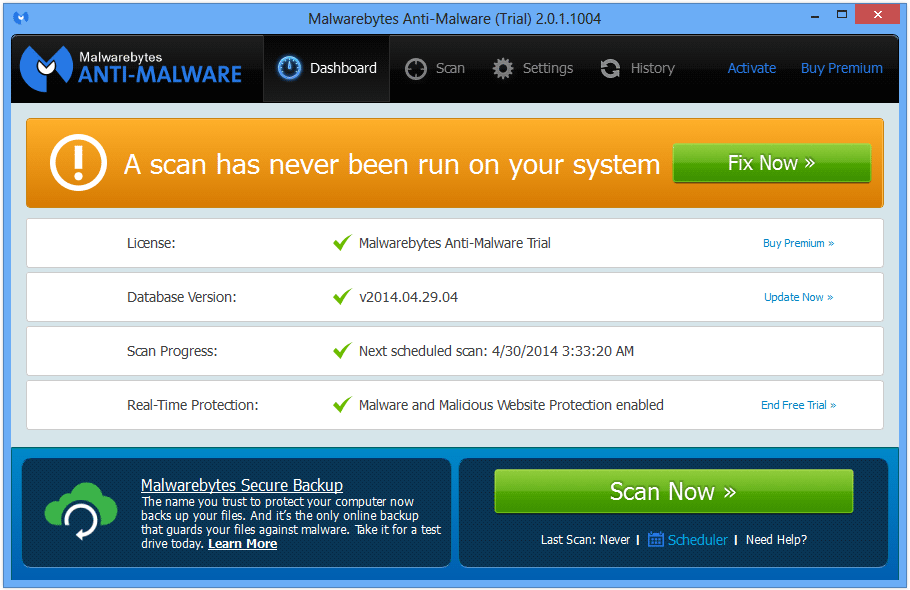 Download Malwarebytes Anti-Malware to your desktop.
Premium Version Free Version (without Real-time protection)
Install MalwareBytes Anti-Malware using the installation wizard.
Once installed, Malwarebytes Anti-Malware will automatically start and you will see a message stating that you should update the program, and that a scan has never been run on your system. To start a system scan you can click on the Fix Now button.
If an update is found, you will be prompted to download and install the latest version.
Malwarebytes Anti-Malware will now start scanning your computer for YeaDesktop.
When the scan is complete, make sure that everything is set to Quarantine, and click Apply Actions.
When removing the files, Malwarebytes Anti-Malware may require a reboot in order to remove some of them. If it displays a message stating that it needs to reboot your computer, please allow it to do so.
Reset your browser (if necessary)
If after following the above steps YeaDesktop is still present on your computer, you can reset your browser by following the instructions below.
Your bookmarks and saved passwords are not deleted or modified.
Open Chrome.
Click on the Chrome menu button on the browser toolbar.
Select Settings.
Scroll down to the end of the page, search for Show advanced settings.
Scroll down once again to the end of the page and click Reset browser settings button.
Click Reset once more.
Your bookmarks and saved passwords are not deleted or modified.
Open Firefox
Go to the orange Firefox button in the top left.
Go over to the Help sub-menu, then select Troubleshooting Information.
Click the Repair Firefox button in the upper-right corner of the page.
Mozilla Firefox will automatically restart.
Your bookmarks and saved passwords are not deleted or modified.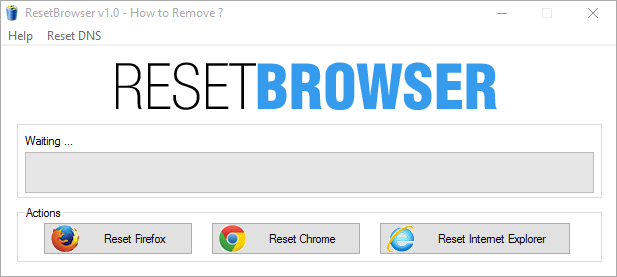 Download ResetBrowser :
Download ResetBrowser
Download the tool, save it on your desktop and double-click on it.
Read the disclaimer and press the Ok button.
Click the Reset Chrome button and wait.
Once the process is finished, click onOpen Chrome YeaDesktop should now be deleted from Firefox.
Your computer should now be free of YeaDesktop. If you are still experiencing problems while trying to remove YeaDesktop from your machine, please start a new thread in our support page. Someone will give you free assistance very fast !
Click here to go to our support page
.