WebDiscover is the name of a new malicious web browser. It's been several months since we started seeing the raise of new web browsers based on Chromium, which is an open source browser and actually the base for Chrome. However, people behind those new browsers don't have the best interest of users at heart. WebDiscover is no exception, in fact we can even classify it as adware.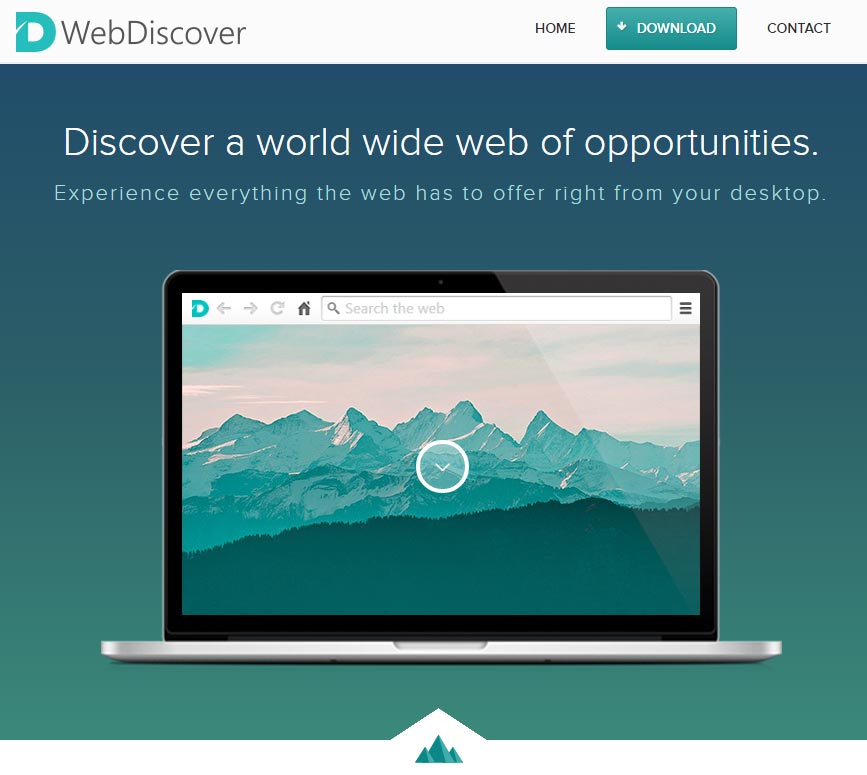 First of all this parasite is installed without the user actually wanting it so. To be installed, this program attaches itself to free downloads often found in certain download platforms, where it's offered as an optional feature. Usually this fact is not quite clearly presented for the user and they must go to the customized install option to realize that it has been attached and unless they un-check the pre-selected case related to it, it will be installed automatically.
Once WebDiscover has been installed, it becomes your default browser, replacing anything you had previously selected. It knows everything you do online… and it has access to all data that goes through it like passwords… Usually this data is used to personalize and match the ads to your own profile, however if we think about the fact that it was installed in a dishonest manner, plus it has access to practically everything, we realize that our data can easily be in danger and we have no guarantee of the contrary. Fortunately you ended up in the right website to remove WebDiscover by means of free software only.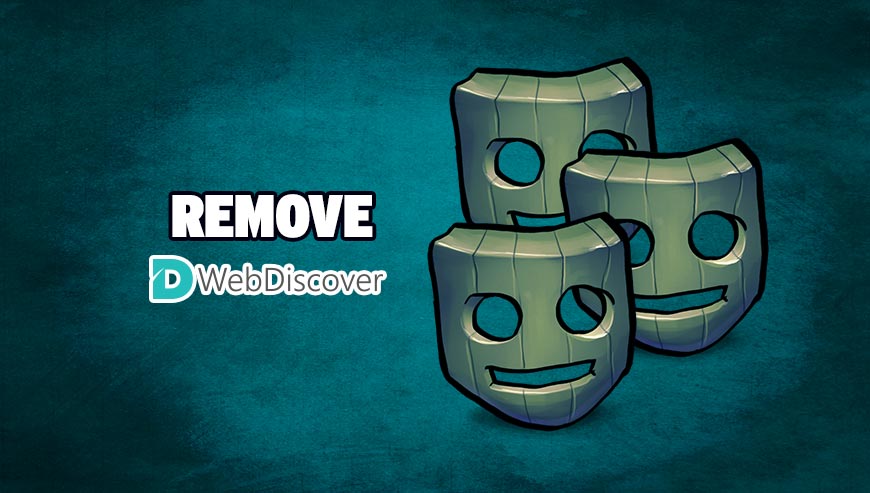 How to remove WebDiscover ?
This guide and removal tools are completely FREE. Follow all steps in correct order to completely and successfully remove WebDiscover.
Remove WebDiscover with AdwCleaner
AdwCleaner is a very useful tool designed to delete unwelcome toolbars, browser hijackers, redirects and potentially unwanted programs (PUPs) in Internet Explorer, Firefox, Chrome or Opera. AdwCleaner will require no installation and can be ran in a instant to examine your system.
Remove WebDiscover with ZHPCleaner
ZHPCleaner is a program that searches for and deletes Adware, Toolbars, Potentially Unwanted Programs (PUP), and browser Hijackers from your computer. By using ZHPCleaner you can easily remove many of these types of programs for a better user experience on your computer and while browsing the web.
Remove WebDiscover with MalwareBytes Anti-Malware
Malwarebytes Anti-Malware detects and removes malware like worms, Trojans, rootkits, rogues, spyware, and more. All you have to do is launch Malwarebytes Anti-Malware Free and run a scan. If you want even better protection, consider Malwarebytes Anti-Malware Premium and its instant real-time scanner that automatically prevents malware and websites from infecting your PC.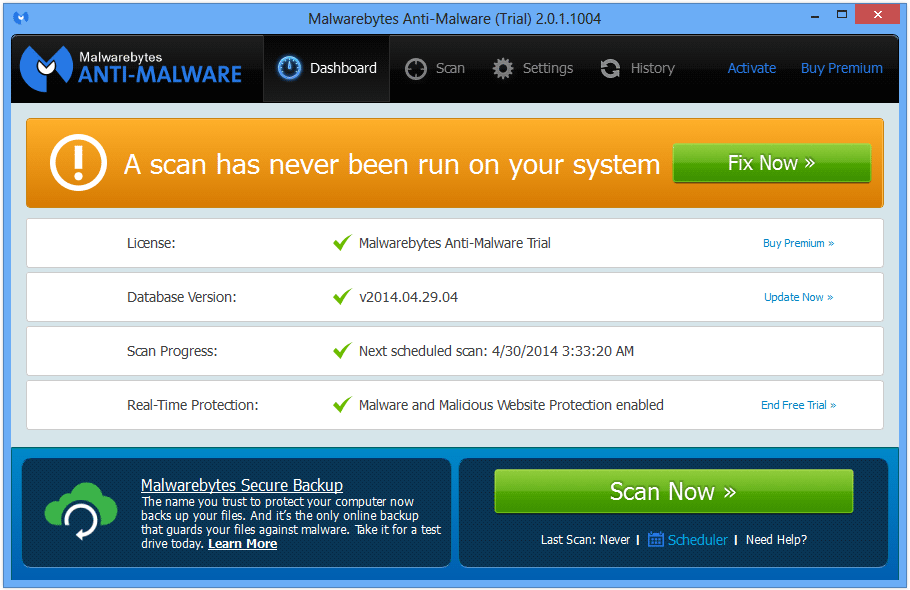 Remove completly WebDiscover with Junkware Removal Tool
Junkware Removal Tool (JRT) purges your system of PUPs (potentially unwanted programs) like WebDiscover almost as easily as they find their way into your system. JRT targets adware, toolbars, and other malicious, suspicious, and pernicious system parasites, removing not only the unwanted program but also any traces left behind in your registry and other places where debris accumulates.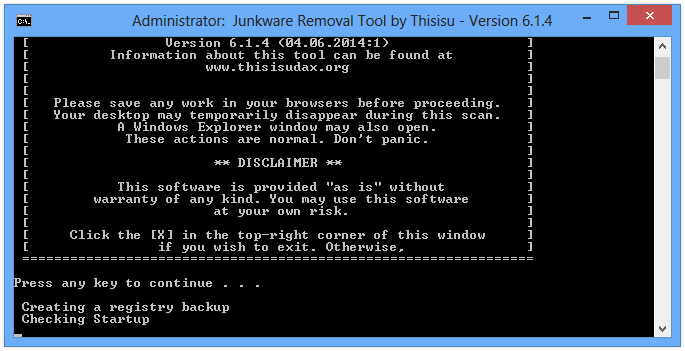 Remove WebDiscover with HitmanPro
HitmanPro is a second opinion scanner designed to rescue computers that have become infected with viruses, spyware, Trojans, rootkits and other malware, despite continuous protection from up-to-date antivirus software.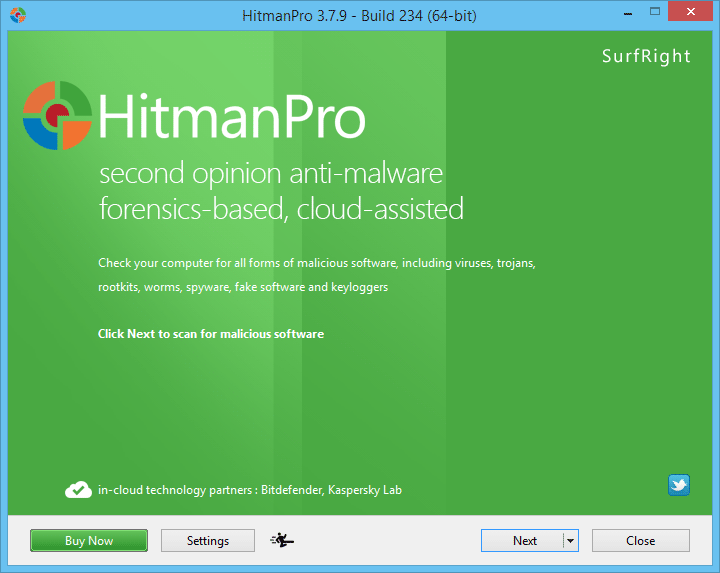 Your machine should now be free of WebDiscover. If you are still experiencing problems while trying to remove WebDiscover from your machine, please start a new thread in our support page. Someone will give you free assistance very fast !
Click here to go to our support page
.