URL:Mal is the name Avast designates for malicious URL addresses that are blocked by anti-virus programs. If a URL:Mal alert appears over and over again each time you use your browser, it's probably because it's contaminated by an adware program or a potentially unwanted program, and Avast is detecting it but not necessarily able to get rid of it. Avast does actually have a protection feature against unwanted software, but sometimes certain adware programs manage to skirt this safeguard. That's why we advise you to use the choices of free software below to remove this threat detected by Avast once and for all. After cleaning, you don't have to keep them around, except for Malwarebytes Anti-Malware, which is a great addition to classic anti-virus programs like Avast and will help make you PC even more secure.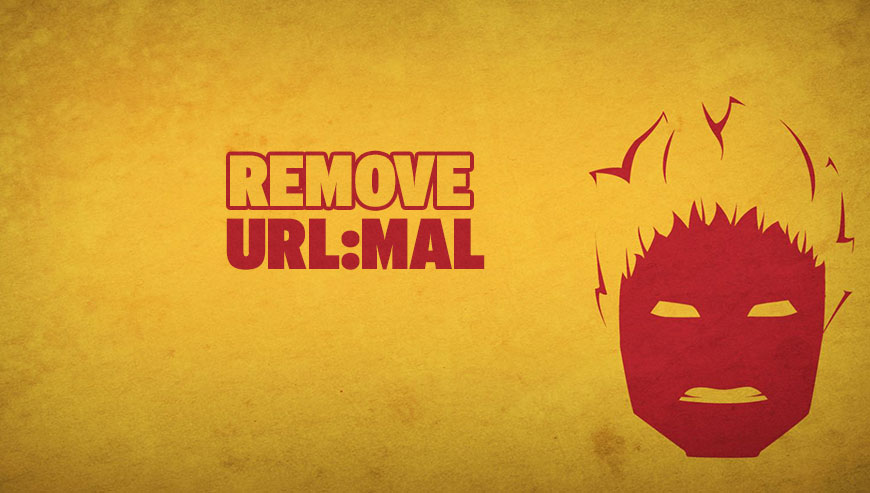 How to remove URL:Mal ?
All tools used in this guide are completely free to use and should remove any trace of URL:Mal from your computer. Follow all steps as described in this removal guide to remove URL:Mal and all additional adware that may have been installed on your computer.
Disable Avast temporarily
Just disable Avast for 30 minutes and go without waiting for the next step.
Reset your browser
Reset your browser (if necessary)
If you still see traces of URL:Mal after following all the steps above you can reset your browser performing this operation:
Your bookmarks and saved passwords are not deleted or modified.
Open Chrome.
Click on the Chrome menu button on the browser toolbar.
Select Settings.
Scroll down to the end of the page, search for Show advanced settings.
Scroll down once again to the end of the page and click Reset browser settings button.
Click Reset once more.
Your bookmarks and saved passwords are not deleted or modified.
Open Firefox
Go to the orange Firefox button in the top left.
Go over to the Help sub-menu, then select Troubleshooting Information.
Click on the Repair Firefox button and confirm.
Firefox will automatically restart.
Open Internet Explorer.
Click on the wrench incon in the top right corner the select Internet Options.
Select the tab Advanced and then on the Reset button.
Enable the checkbox Delete personal Settings and click on the Reset button.
When Internet Explorer has completed its task, click on the Close button in the confirmation dialogue box.
Remove URL:Mal with AdwCleaner
The AdwCleaner tool will scan your pc and web browser for URL:Mal, browser extensions and registry keys, that may have been installed on your system without your knowledge.
You can download AdwCleaner utility from the below button :
Download AdwCleaner
Before starting AdwCleaner, close all open programs and internet browsers, then double-click on the file AdwCleaner.exe.
If Windows prompts you as to whether or not you wish to run AdwCleaner, please allow it to run.
When the AdwCleaner program will open, click on the Scan button.
To remove malicious files that were detected in the previous step, please click on the Clean button.
Please click on the OK button to allow AdwCleaner reboot your computer.
Remove URL:Mal with Junkware Removal Tool
Junkware Removal Tool is a security utility that searches for and removes common adware, toolbars, and potentially unwanted programs (PUPs) from your computer. A common tactics among freeware publishers is to offer their products for free, but bundle them with PUPs in order to earn revenue. This tool will help you remove these types of programs.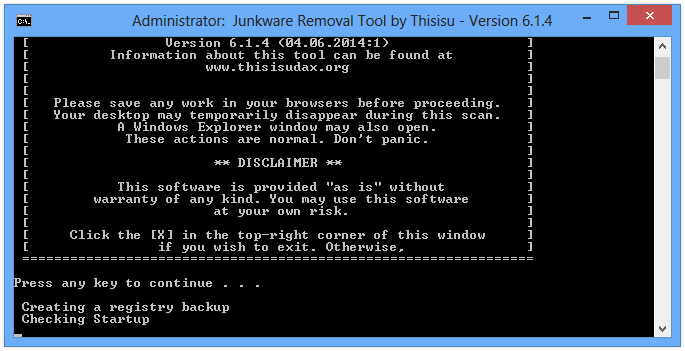 Download Junkware Removal Tool (Official link and direct-download) :
Download Junkware Removal Tool
Select JRT.exe with right mouse click and Run as Administrator
If User Account Control asks you to allow JRT.exe to make changes to your computer, press Yes to continue..
Close all your browsers, save any work and then press any key to continue.
When Junkware Removal Tool is done scanning and removing malicious items from your computer a logfile will open.
Remove URL:Mal with MalwareBytes Anti-Malware
Malwarebytes Anti-Malware detects and removes malware like worms, Trojans, rootkits, rogues, spyware, and more. All you have to do is launch Malwarebytes Anti-Malware Free and run a scan. If you want even better protection, consider Malwarebytes Anti-Malware Premium and its instant real-time scanner that automatically prevents malware and websites from infecting your PC.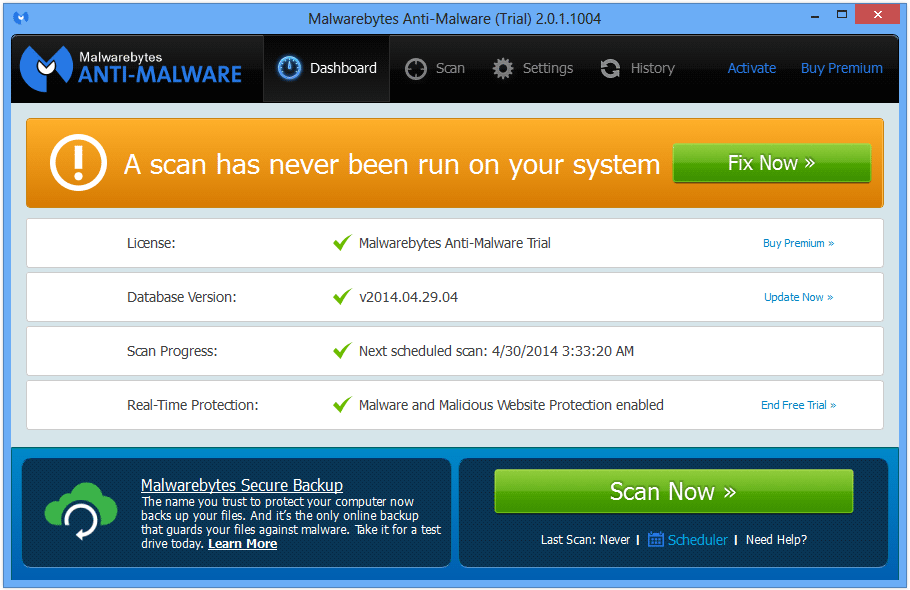 Download MalwareBytes Anti-Malware :
Premium Version Free Version (without Real-time protection)
Install MalwareBytes Anti-Malware using the installation wizard.
Once installed, Malwarebytes Anti-Malware will automatically start and you will see a message stating that you should update the program, and that a scan has never been run on your system. To start a system scan you can click on the Fix Now button.
Malwarebytes Anti-Malware will now check for updates, and if there are any, you will need to click on the Update Now button.
Once the program has loaded, select Scan now.
When the scan is done, you will now be presented with a screen showing you the malware infections that Malwarebytes' Anti-Malware has detected. To remove the malicious programs that Malwarebytes Anti-malware has found, click on the Quarantine All button, and then click on the Apply Now button.
When removing the files, Malwarebytes Anti-Malware may require a reboot in order to remove some of them. If it displays a message stating that it needs to reboot your computer, please allow it to do so.
Your machine should now be free of URL:Mal. If you are still experiencing problems while trying to remove URL:Mal from your machine, please start a new thread in our support page. Someone will give you free assistance very fast !
Click here to go to our support page
.