If every time you start your PC you see a program called System Speedup launch, scan your PC and tell you that there is a multitude of problems on your machine, you have been infected by a rogue. Do not worry; it's not very serious: as long as you do not spend money on System Speedup like it demands to resolve fake concerns of your PC, you still have lost nothing 🙂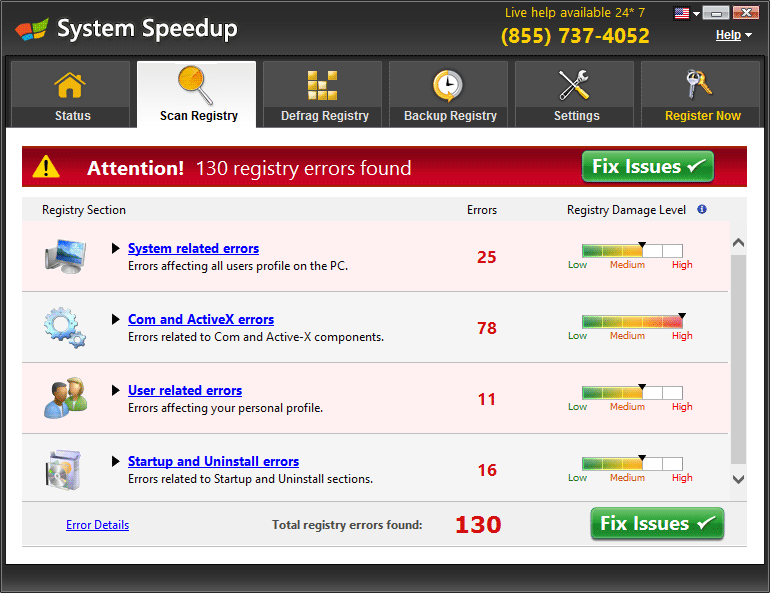 As a rogue, System Speedup is a software that "pretends" to do what a real software (here a registry scan) does and then tells the user that one or more problems are present on the machine. Just that this is not necessarily the case; System Speedup does in fact brew troubles and just tries to scare you to get you to pay.
Do not be fooled and quickly uninstall System Speedup from your machine because it does not leave you peace as you will not pay. You will find below a free guide to remove it permanently.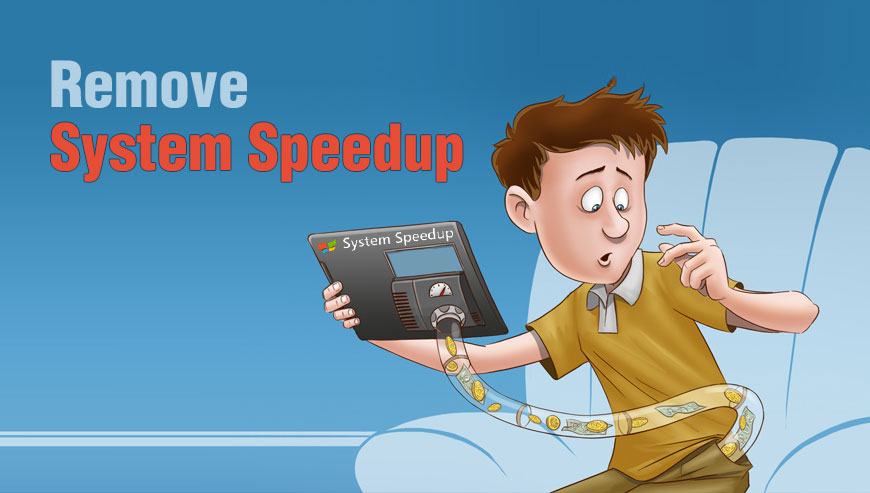 How to remove System Speedup ?
Please note that all the software we offer to remove System Speedup is free, our instruction is tested and works to remove this threat from Chrome, Internet Explorer or Firefox. We do not supply any shareware which detects the threat and asks a license in order to remove System Speedup. Follow all steps in correct order to completely and successfully remove System Speedup.
Remove System Speedup from your computer
Depending on what program has installed System Speedup, the program may have a different name or not be installed on your computer. If you cannot find any unwanted or unknown programs on your machine, then you can proceed directly with the next step.
Click the Start button, then click on the Control Panel menu option. If you are using Windows 8, simply drag your mouse pointer to the right edge of the screen, select Search from the list and search for "control panel".
Click on the Uninstall a program option under Programs category.
Search for System Speedup and click the Uninstall button
Remove System Speedup with AdwCleaner
The AdwCleaner tool will scan your computer and web browser for System Speedup, browser plugins and registry keys, that may have been installed on your system without your permission.
You can download AdwCleaner utility from the below button :
Download AdwCleaner
Before starting AdwCleaner, close all open programs and internet browsers, then double-click on the file AdwCleaner.exe.
If Windows prompts you as to whether or not you wish to run AdwCleaner, please allow it to run.
When the AdwCleaner program will open, click on the Scan button.
To remove malicious files that were detected in the previous step, please click on the Clean button.
Please click on the OK button to allow AdwCleaner reboot your computer.
Remove System Speedup with MalwareBytes Anti-Malware
Malwarebytes Anti-Malware is an important security program for any computer user to have installed on their computer. It is light-weight, fast, and best of all, excellent at removing the latest infections like System Speedup.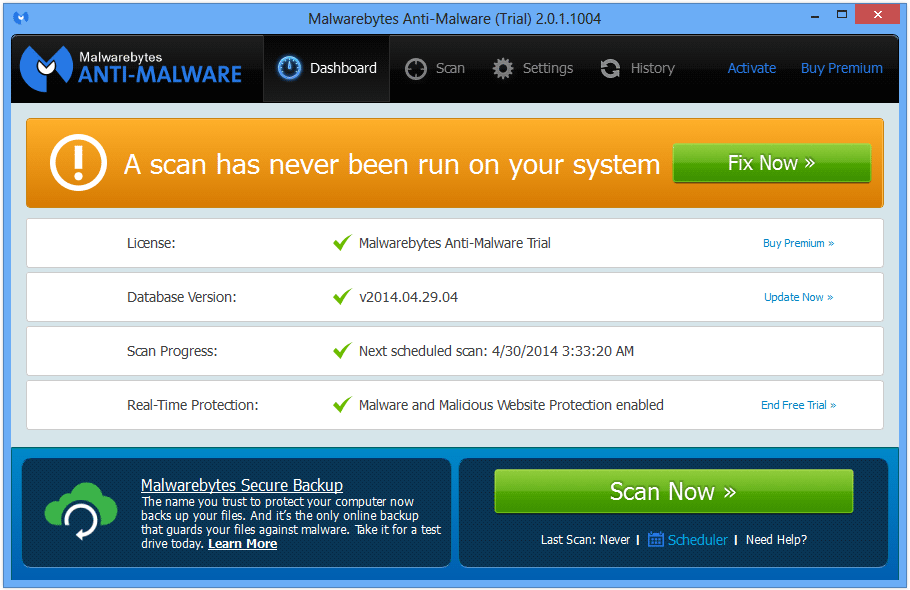 Download MalwareBytes Anti-Malware :
Premium Version Free Version (without Real-time protection)
Double-click mbam-setup-consumer.exe and follow the prompts to install the program.
Once installed, Malwarebytes Anti-Malware will automatically start and you will see a message stating that you should update the program, and that a scan has never been run on your system. To start a system scan you can click on the Fix Now button.
Malwarebytes Anti-Malware will now check for updates, and if there are any, you will need to click on the Update Now button.
Malwarebytes Anti-Malware will now start scanning your computer for System Speedup.
When the scan is done, you will now be presented with a screen showing you the malware infections that Malwarebytes' Anti-Malware has detected. To remove the malicious programs that Malwarebytes Anti-malware has found, click on the Quarantine All button, and then click on the Apply Now button.
Reboot your computer if prompted.
Your machine should now be free of System Speedup. If you are still experiencing problems while trying to remove System Speedup from your computer, please start a new thread in our support page. Someone will give you free assistance very fast !
Click here to go to our support page
.