[email protected] or [email protected] are texts seen added to the extension part of files that have been encrypted by a ransomware. A ransomware is a malicious software that takes your files as hostages, demanding you to pay a ransom if you want them back.
Files' extensions are renamed as follows: [FILENAME].[EXTENSION]id-[ID][email protected][email protected]_BitMessage_BM-[ID]
This is actually a new version of a previous ransomware going by the name of [email protected], that was seen for the first time at the beginning of 2015. This is the ransom message shown: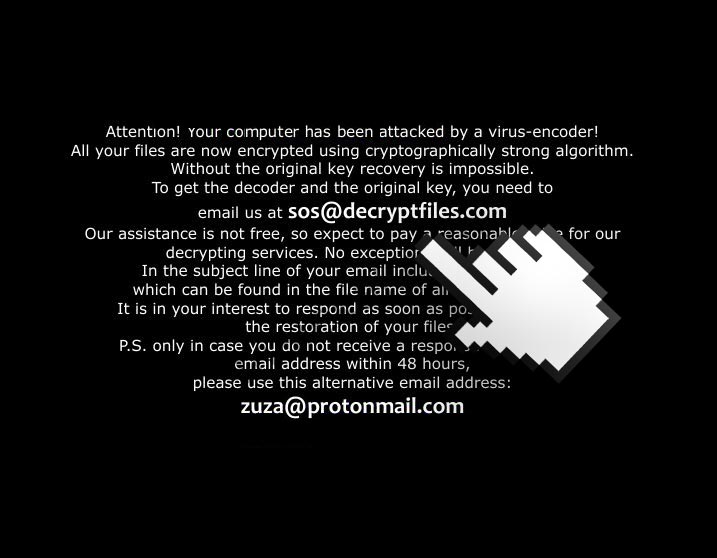 As you probably suspect, the one sending the message is also the one who created the ransomware.
Your chances at getting back your files are pretty low. You can try using Shadow Explorer, program that will attempt to recover them from a Windows backup (giving the such option was selected before the infection took place). However, ransomware like [email protected] usually erase all backup files.
Brute force methods to remove the encryption, fail in 99.99% of the cases.
Nevertheless, you must remove [email protected] from your computer before you try any method to recover your files. To achieve this goal, you can use the free tools provided in the guide presented below (Remember: you don't have to pay anything at all to remove the ransomware).
Finally, a piece of advice: If you want to avoid this kind of problem, be very careful with what you download from the internet, and don't trust attachments coming from people you don't know. You can also protect yourself by using Hitman.Alert.3 a free tool including ransomware protection.
For your information please know that
[email protected]
is detected as suspicious by 4 security software.
BitDefender
Gen:Variant.Kazy.736536
Kaspersky
Trojan-Ransom.Win32.Cryakl.aby
Rising
PE:Malware.Obscure/Heur!1.9E03[F1]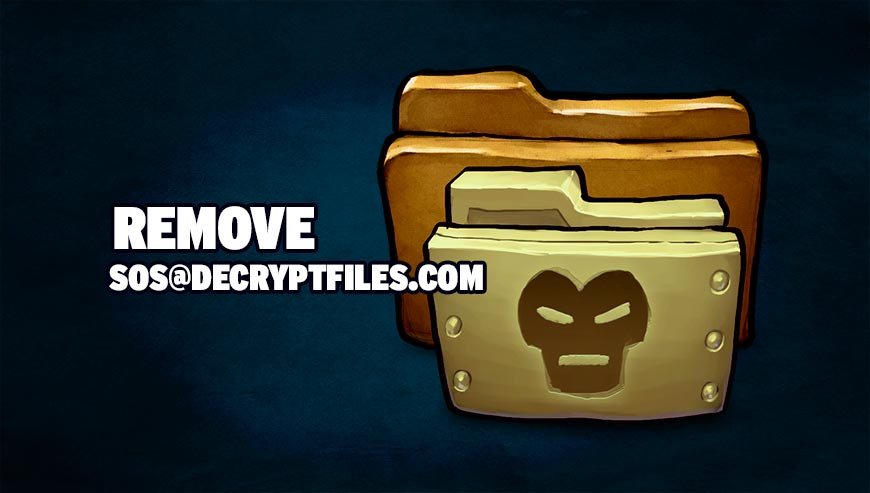 This guide and removal tools are completely FREE. Follow all steps in correct order to completely and successfully remove
[email protected]
HitmanPro is a second opinion scanner, designed to rescue your computer from malware. HitmanPro is designed to work alongside existing security programs without any conflicts. HitmanPro offers you a Free Scan for a second opinion.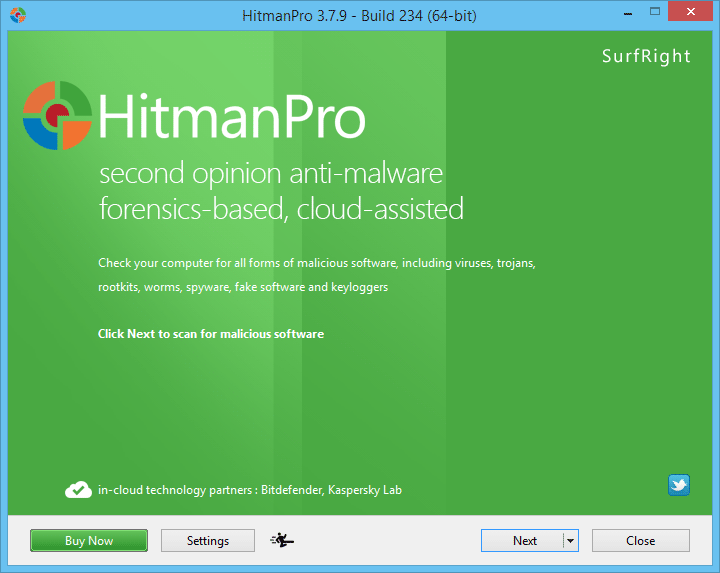 You can download HitmanPro from the below link:
Download HitmanPro
Double-click on the file named HitmanPro.exe (for 32-bit versions of Windows) or HitmanPro_x64.exe (for 64-bit versions of Windows).
Click on the Next button, to install HitmanPro on your computer.
HitmanPro will now begin to scan your computer for [email protected] malicious files.
When it has finished it will display a list of all the malware that the program found as shown in the image below. Click on the Next button, to remove [email protected] virus.
Remove [email protected] with MalwareBytes Anti-Malware
Malwarebytes Anti-Malware detects and removes malware like worms, Trojans, rootkits, rogues, spyware, and more. All you have to do is launch Malwarebytes Anti-Malware Free and run a scan. If you want even better protection, consider Malwarebytes Anti-Malware Premium and its instant real-time scanner that automatically prevents malware and websites from infecting your PC.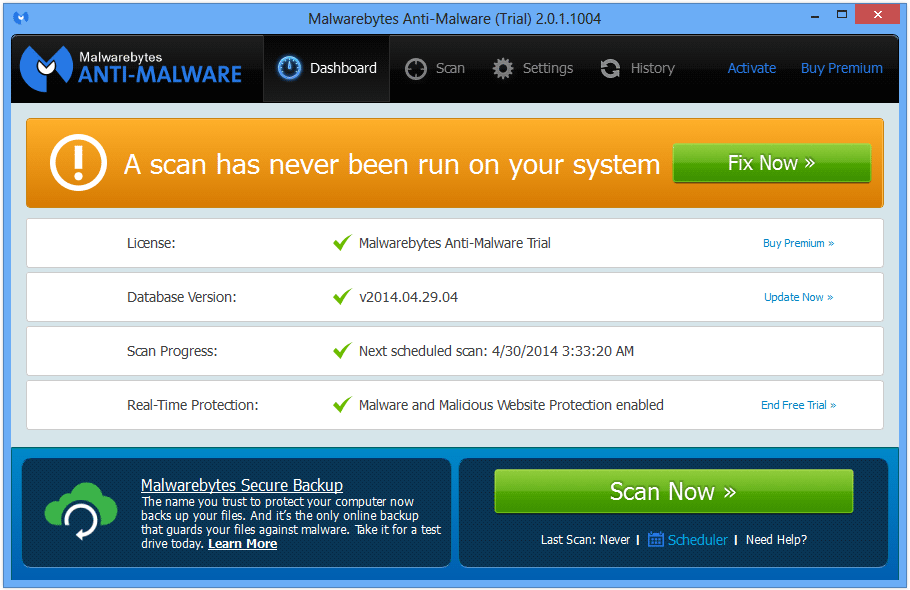 Download MalwareBytes Anti-Malware :
Premium Version Free Version (without Real-time protection)
Install MalwareBytes Anti-Malware using the installation wizard.
Once installed, Malwarebytes Anti-Malware will automatically start and you will see a message stating that you should update the program, and that a scan has never been run on your system. To start a system scan you can click on the Fix Now button.
Malwarebytes Anti-Malware will now check for updates, and if there are any, you will need to click on the Update Now button.
Once the program has loaded, select Scan now.
When the scan is done, you will now be presented with a screen showing you the malware infections that Malwarebytes' Anti-Malware has detected. To remove the malicious programs that Malwarebytes Anti-malware has found, click on the Quarantine All button, and then click on the Apply Now button.
When removing the files, Malwarebytes Anti-Malware may require a reboot in order to remove some of them. If it displays a message stating that it needs to reboot your computer, please allow it to do so.