If Search Safer is overriding your browser and takes over your searches, then your computer is infected with an adware or a internet browser hijacker. Search Safer virus (SearchSafer, Searchsafer.com)  infects your browser (Chrome, Firefox, Internet Explorer) by installing the SearchSafer Toolbar as well as other third party add-ons, toolbars, extensions, and managed search providers (search engine)…
It's often the user itself which allowed the Search Safer homepage on their computer. When you install free software from for example from Softonic,  CNET, Download.com, look always at what is offered during installation. The installation of free-software is designed to trick you into installing bundled software or optional installs.
Search Safer  runs adware and also spyware scripts through AdServerPlus along with other spyware platforms in order to track and trace internet activity and display malicious advertisements in different forms, including in text advertising, and popup advertising…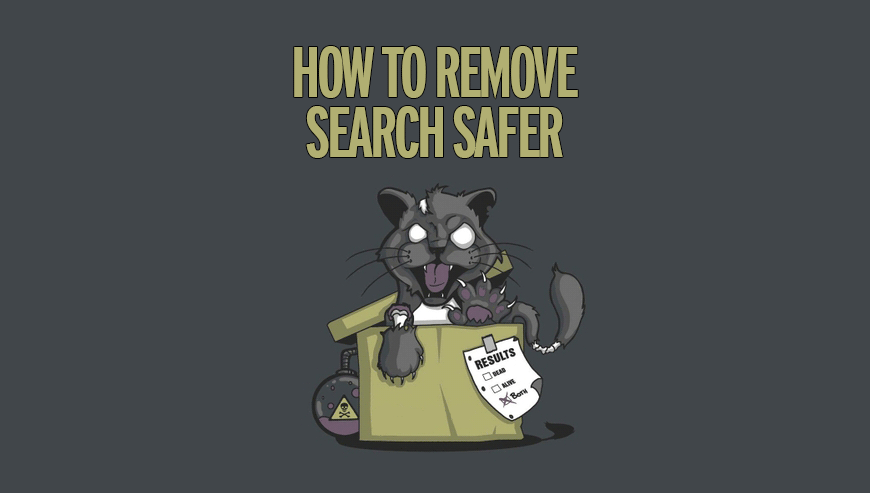 How to remove Search Safer ?
This is a complete manual to delete Search Safer from your pc. Please perform all the steps in the right order. All the tool available in this removal guide is totally free and known to clean and boost your computer.
Remove Search Safer with AdwCleaner
AdwCleaner is a very useful tool designed to delete unwanted toolbars, browser hijackers, redirects and potentially unwanted programs (PUPs) in Internet Explorer, Firefox, Chrome or Opera. AdwCleaner will require no installation and can be ran in a instant to examine your computer.
Please download AdwCleaner by Xplode and save to your Desktop :
Download AdwCleaner
Double-click on AdwCleaner.exe to run the tool (Windows Vista/7/8 users : right-click and select Run As Administrator).
Click on the Scan button.
After the scan has finished, click on the Clean button..
Press OK again to allow AdwCleaner to restart the computer and complete the removal process.
Remove Search Safer with Junkware Removal Tool
Junkware Removal Tool will remove Search Safer from your computer, and will scan and remove any threat from your computer that is malicious.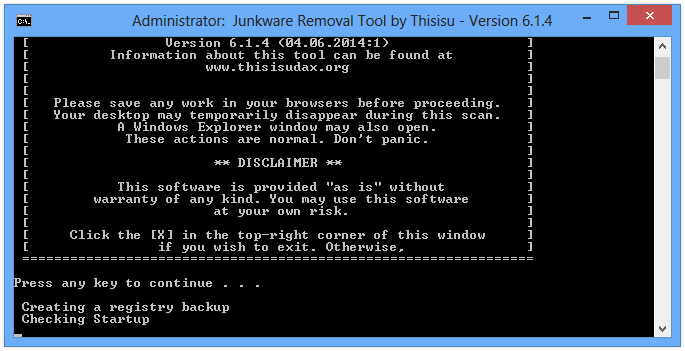 Please download Junkware Removal Tool to your desktop :
Download Junkware Removal Tool
Shut down your protection software now to avoid potential conflicts.
Run the tool by double-clicking it. If you are using Windows Vista, 7, or 8; instead of double-clicking, right-mouse click JRT.exe and select "Run as Administrator".
The tool will open and start scanning your system.
Please be patient as this can take a while to complete depending on your system's specifications.
Reset your browser (if necessary)
If you still see traces of Search Safer after following all the steps above you can reset your browser performing this operation:
Your bookmarks and saved passwords are not deleted or modified.
Open Chrome.
Click on the three stripes button in the right top corner.
Select Settings.
Scroll down to the end of the page, search for Show advanced settings.
Scroll down once again to the end of the page and click Reset browser settings button.
Click Reset once more.
Your bookmarks and saved passwords are not deleted or modified.
Open Firefox
At the top of the Firefox window, click the Firefox button.
Go over to the Help sub-menu, then select Troubleshooting Information.
Click on the Repair Firefox button and confirm.
Firefox will automatically restart.
Your bookmarks and saved passwords are not deleted or modified.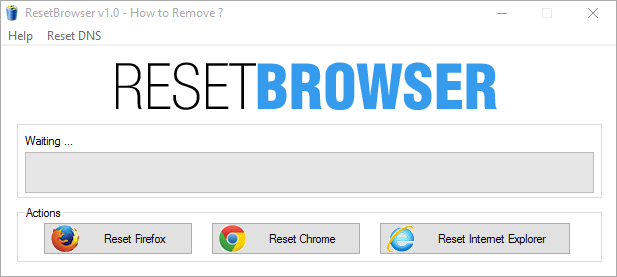 Download ResetBrowser :
Download ResetBrowser
Download the tool, save it on your desktop and double-click on it.
Read the disclaimer and press the Ok button.
Click the Reset Chrome button and wait.
Once the process is finished, click onOpen Chrome Search Safer should now be deleted from Firefox.
Your machine should now be free of Search Safer. If you are still experiencing problems while trying to remove Search Safer from your machine, please start a new thread in our support page. Someone will give you free assistance very fast !
Click here to go to our support page
.