Ads by PicColor is the mention appearing under several ads if you are infected by the adware Pic Color. It displays popup ads on websites that you visit whether on Firefox, Chrome or Internet Explorer.
This adware displays the ads by PicColor to make profit for its designers. It generates traffic, records your browsing habits for sites that are usually non-reliable and displays advertising and links on your browser. Therefore, PicColor will display ad banners, pop-ups or may insert links, which are doubly underlined in blue or green, to page texts.
This kind of parasite programs can also promote suspicious tools such as toolbars, optimization software etc. in order to make more profits for the adware designers. Here is an example of advertising displayed by Ads by PicColor that promotes Optimizer Pro which is in fact a scareware that is hard to be removed: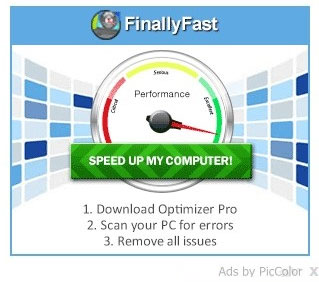 We will see below how to remove Ads by PicColor definitely.
You should know that
Ads by PicColor
is detected as a malware by 16 security software.
Common path:
C:\Users\Jean\AppData\Local\Temp\Random.tmp\piccolor.exe
Analysis date:
27 October 2014
Scanner detections:
16 / 54
Malwarebytes
PUP.Optional.PicColor.A
DrWeb
Trojan.Crossrider.36271
McAfee
Artemis!4E8768AC6B5B
K7GW
Unwanted-Program ( 004ae5b11 )
K7AntiVirus
Unwanted-Program ( 004ae5b11 )
F-Prot
W32/A-07794f8f!Eldorado
TrendMicro-HouseCall
Suspicious_GEN.F47V1024
VIPRE
Trojan.Win32.Generic!BT
McAfee-GW-Edition
Artemis
VBA32
suspected of Trojan.Downloader.gen.h
AVware
Trojan.Win32.Generic!BT
Baidu-International
PUA.Win32.Installium.BA
Qihoo-360
HEUR/QVM42.0.Malware.Gen
Show the other 12 anti-virus detections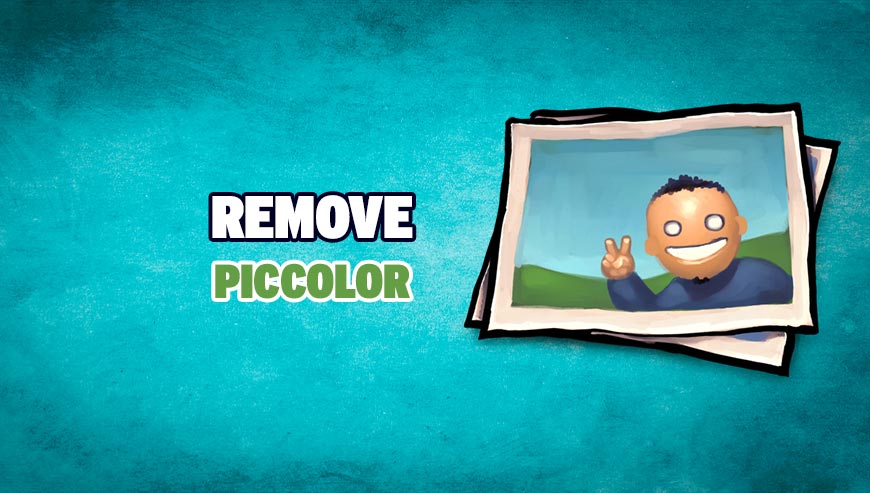 How to remove PicColor ?
This guide and removal tools are completely FREE. Follow all steps in correct order to completely and successfully remove PicColor.
Remove PicColor with AdwCleaner
AdwCleaner is a helpful tool developed to delete unwelcome toolbars, browser hijackers, redirects and potentially unwanted programs (PUPs) in Internet Explorer, Firefox, Chrome or Opera. AdwCleaner requires no set up and can be ran in a instant to scan your system.
Please download AdwCleaner by Xplode and save to your Desktop :
Download AdwCleaner
Double-click on AdwCleaner.exe to run the tool (Windows Vista/7/8 users : right-click and select Run As Administrator).
Click on the Scan button.
After the scan has finished, click on the Clean button..
Press OK again to allow AdwCleaner to restart the computer and complete the removal process.
Remove PicColor with MalwareBytes Anti-Malware
Malwarebytes Anti-Malware is an important security program for any computer user to have installed on their computer. It is light-weight, fast, and best of all, excellent at removing the latest infections like PicColor.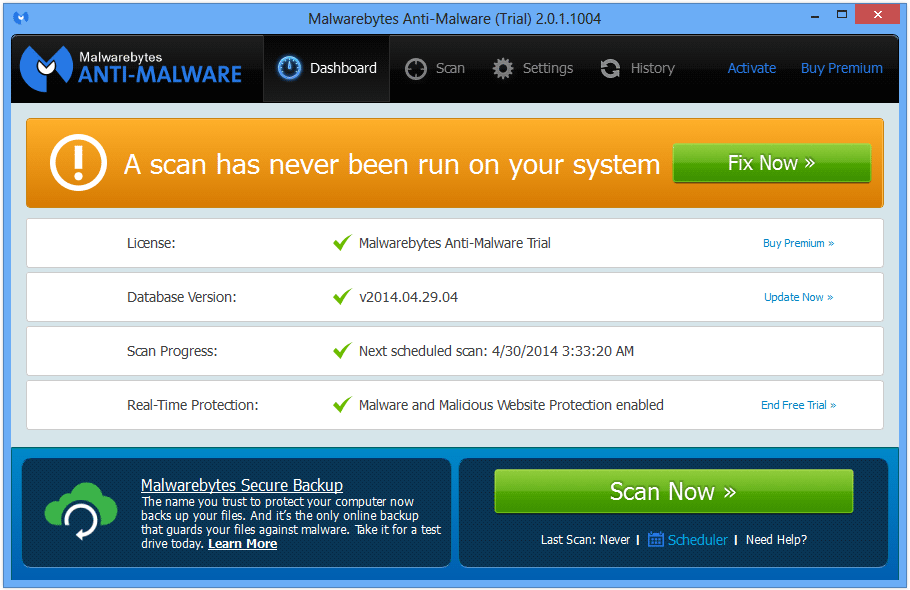 Download MalwareBytes Anti-Malware :
Premium Version Free Version (without Real-time protection)
Double-click mbam-setup-consumer.exe and follow the prompts to install the program.
Once installed, Malwarebytes Anti-Malware will automatically start and you will see a message stating that you should update the program, and that a scan has never been run on your system. To start a system scan you can click on the Fix Now button.
Malwarebytes Anti-Malware will now check for updates, and if there are any, you will need to click on the Update Now button.
Malwarebytes Anti-Malware will now start scanning your computer for PicColor.
When the scan is done, you will now be presented with a screen showing you the malware infections that Malwarebytes' Anti-Malware has detected. To remove the malicious programs that Malwarebytes Anti-malware has found, click on the Quarantine All button, and then click on the Apply Now button.
Reboot your computer if prompted.
Reset your browser (if necessary)
If you still see traces of PicColor after following all the steps above you can reset your browser performing this operation:
Your bookmarks and saved passwords are not deleted or modified.
Open Chrome.
Click on the Chrome menu button on the browser toolbar.
Select Settings.
Scroll down to the end of the page, search for Show advanced settings.
Scroll down once again to the end of the page and click Reset browser settings button.
Click Reset once more.
Your bookmarks and saved passwords are not deleted or modified.
Open Firefox
At the top of the Firefox window, click the Firefox button.
Click on Help then Troubleshooting information.
Click on the Repair Firefox button and confirm.
Mozilla Firefox will automatically restart.
Your bookmarks and saved passwords are not deleted or modified.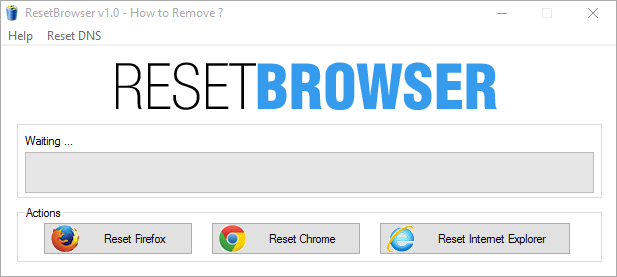 Download ResetBrowser :
Download ResetBrowser
Download the tool, save it on your desktop and double-click on it.
Read the disclaimer and press the Ok button.
Click the Reset Chrome button and wait.
Once the process is finished, click onOpen Chrome PicColor should now be deleted from Firefox.
Your computer should now be free of PicColor. If you are still experiencing problems while trying to remove PicColor from your machine, please start a new thread in our support page. Someone will give you free assistance very fast !
Click here to go to our support page
.