PC Speedup Pro is a scareware, a program that goes after your money. Their goal is to force the user to buy a license plan, usually a subscription very hard to stop unless you involve your bank in the process.
Of course to achieve this, the first step is to manage to install PC Speedup Pro in a users computer. There are several approaches to this, the first one is to set ads in websites that will direct the user towards pages owned by the program developers. They could also attach themselves to free software.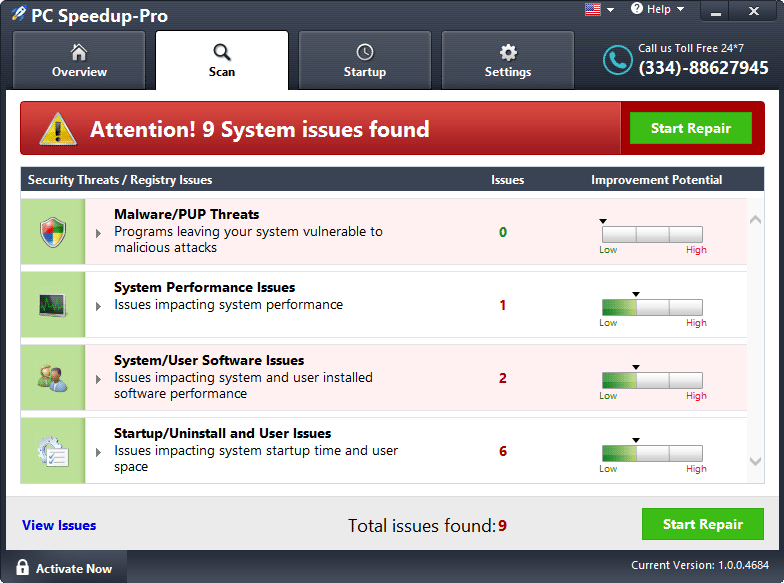 Once the program is installed, it will start a scan. After the scan the buying pressure begins, as it starts warning the user that the full version is necessary to remove all infections found. As you can see the goal is to raise panic on users not only by its words but also by the frequency and urgency of the non-stopping alerts coming from PC Speedup Pro.  Here's what those alerts might look like:

To remove PC Speedup Pro is no easy task, specially if we attempt to do it manually. Our advice is to take advantage of free tools that will automatically remove PC Speedup Pro as well as any other infection lurking around your system.
For your information please know that
PC Speedup Pro
is considered as a parasite only by DrWeb.
Common path:
C:\Program Files\Pc speedup pro\pcsp.exe
Analysis date:
2 January 2016
Scanner detections:
1 / 54
DrWeb
Program.Unwanted.1144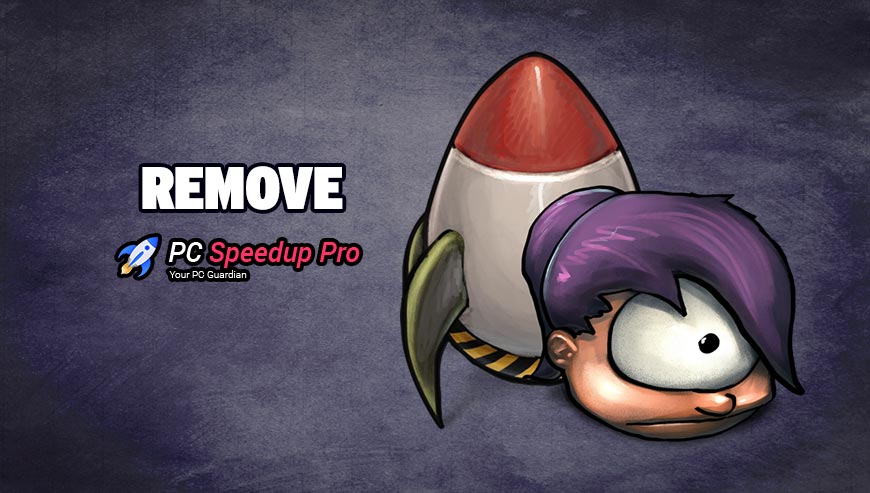 How to remove PC Speedup Pro ?
This page is a comprehensive guide, which will remove PC Speedup Pro from your computer. Please perform all the steps in the correct order.
Remove PC Speedup Pro with AdwCleaner
AdwCleaner is a very useful tool designed to eliminate undesired toolbars, browser hijackers, redirects and potentially unwanted programs (PUPs) in Internet Explorer, Firefox, Chrome or Opera. AdwCleaner requires no set up and can be ran in a instant to scan your pc.
Remove PC Speedup Pro with ZHPCleaner
ZHPCleaner is a program that searches for and deletes Adware, Toolbars, Potentially Unwanted Programs (PUP), and browser Hijackers from your computer. By using ZHPCleaner you can easily remove many of these types of programs for a better user experience on your computer and while browsing the web.
Remove PC Speedup Pro with MalwareBytes Anti-Malware
Malwarebytes Anti-Malware is a light-weight anti-malware program that is excellent at removing the latest detections.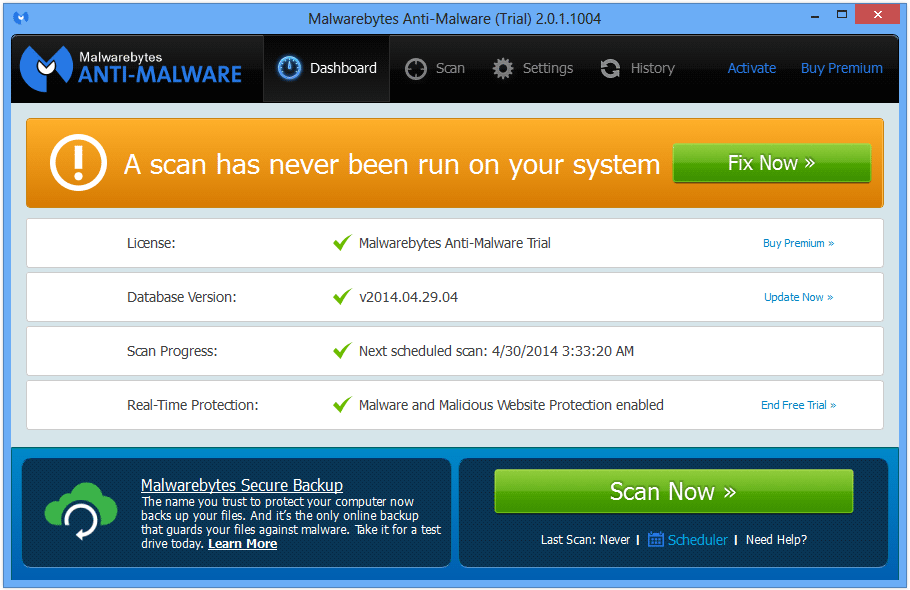 Remove PC Speedup Pro with HitmanPro
HitmanPro is a second opinion scanner designed to rescue computers that have become infected with viruses, spyware, Trojans, rootkits and other malware, despite continuous protection from up-to-date antivirus software.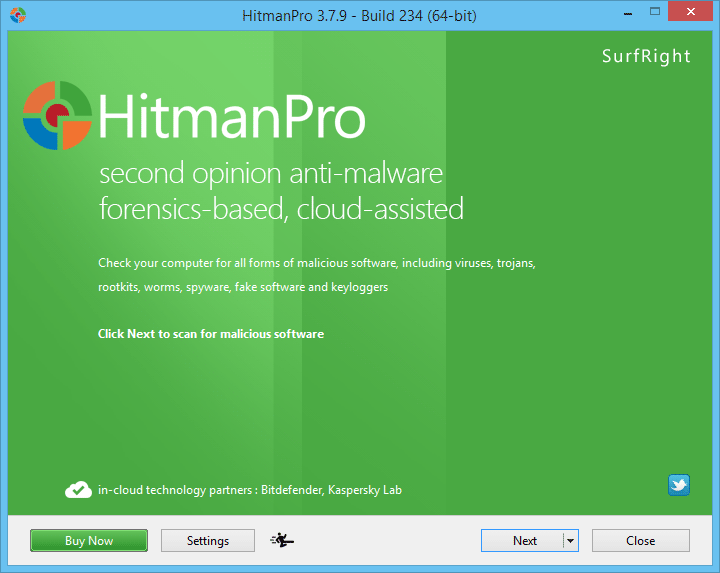 Your computer should now be free of PC Speedup Pro. If you are still experiencing problems while trying to remove PC Speedup Pro from your computer, please start a new thread in our support page. Someone will give you free assistance very fast !
Click here to go to our support page
.