Outfox.TV is a potentially unwanted program that gets installed on your machine at the same time that you install other free programs (video recording and streaming programs, downloading task managers, PDF-creating software, etc.). Outfox.TV can also get installed from numerous downloading platforms like 01net, Softonic, or Dowload.com), so if you've downloaded and installed software from these sites, your chances of ending up with this program against your will are pretty high. Many users have no idea where this software program comes from, which is why many of them think that it's a virus.
For example, when you download the program called "Youtube Downloader HD," the installer's default setup will change your web browser's home page so that it can replace it with Outfox.tv, and it will install the Outfox.TV toolbar.
This toolbar gets annoying pretty quickly because it displays a pop-up alert each time that new content is put online on Outfox.TV.
Simply uninstalling "Youtube Downloader HD" will not remove Outfox.TV and you won't get your old settings back. You are going to having to do it manually, and that's what we'll explain how to do in the procedure shown below.
For your information please know that
Outfox.TV
is considered as suspicious only by Sophos.
File name:
DesktopContainer.exe
Common path:
C:\Program Files\Outfoxtv\Outfoxtv\DesktopContainer.exe
Signed by:
Outfox Tv Productions Pty Ltd
Analysis date:
25 February 2015
Scanner detections:
1 / 54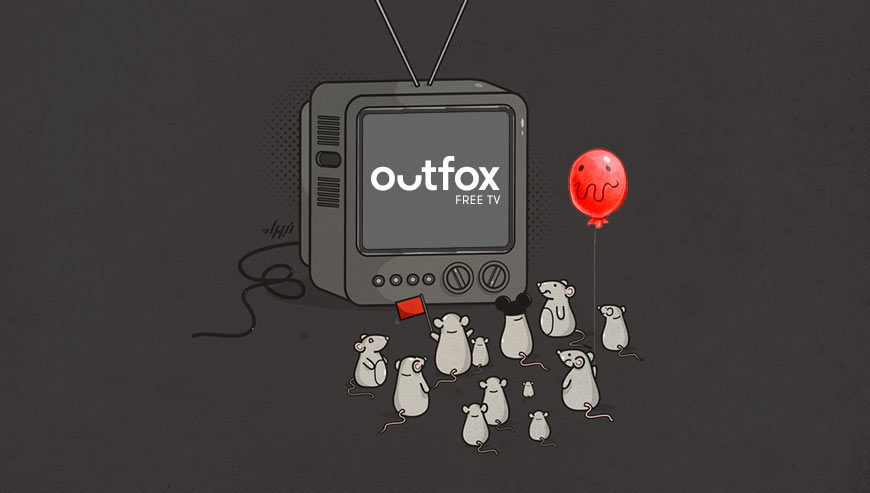 How to remove Outfox.TV ?
This is a detailed guide to get rid of Outfox.TV from your pc. Please perform all the steps in the right order. All the tool provided in this removal guide is totally free and known to clean and boost your computer.
Remove Outfox.TV from your computer
Depending on what program has installed Outfox.TV, the program may have a different name or not be installed on your computer. If you cannot find any unwanted or unknown programs on your machine, then you can proceed directly with the next step.
Click the Start button, then click on the Control Panel menu option. If you are using Windows 8, simply drag your mouse pointer to the right edge of the screen, select Search from the list and search for "control panel".
Click on the Uninstall a program option under Programs category.
Search for Outfox.TV and click the Uninstall button
Remove Outfox.TV with AdwCleaner
AdwCleaner is a helpful tool developed to delete unwelcome toolbars, browser hijackers, redirects and potentially unwanted programs (PUPs) in Internet Explorer, Firefox, Chrome or Opera. AdwCleaner requires no installation and can be ran in a instant to scan your computer.
Please download AdwCleaner by Xplode and save to your Desktop :
Download AdwCleaner
Double-click on AdwCleaner.exe to run the tool (Windows Vista/7/8 users : right-click and select Run As Administrator).
Click on the Scan button.
After the scan has finished, click on the Clean button..
Press OK again to allow AdwCleaner to restart the computer and complete the removal process.
Remove Outfox.TV with Junkware Removal Tool
Junkware Removal Tool will remove Outfox.TV from your computer, and will scan and remove any threat from your computer that is malicious.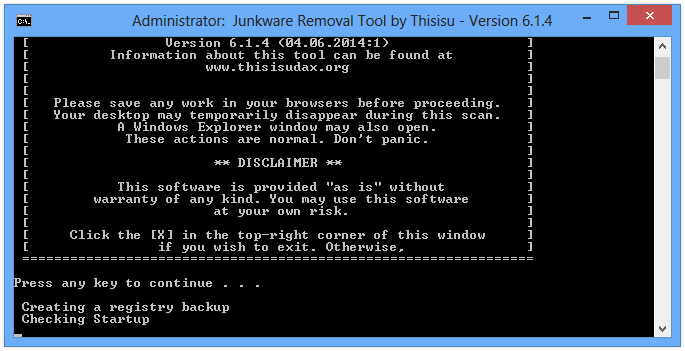 Please download Junkware Removal Tool to your desktop :
Download Junkware Removal Tool
Shut down your protection software now to avoid potential conflicts.
Run the tool by double-clicking it. If you are using Windows Vista, 7, or 8; instead of double-clicking, right-mouse click JRT.exe and select "Run as Administrator".
The tool will open and start scanning your system.
Please be patient as this can take a while to complete depending on your system's specifications.
Remove Outfox.TV with MalwareBytes Anti-Malware
Malwarebytes Anti-Malware is a light-weight anti-malware program that is excellent at removing the latest detections.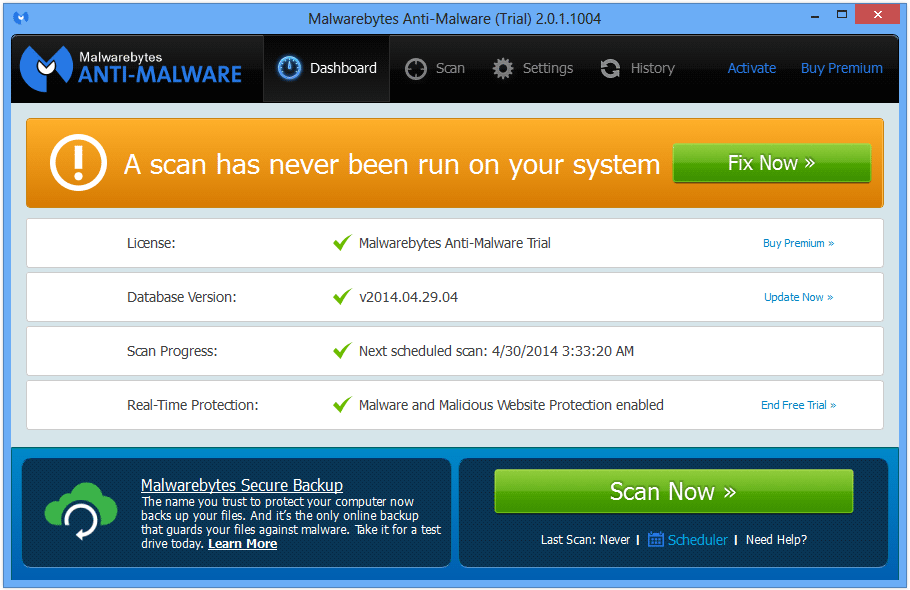 Download Malwarebytes Anti-Malware to your desktop.
Premium Version Free Version (without Real-time protection)
Install MalwareBytes Anti-Malware using the installation wizard.
Once installed, Malwarebytes Anti-Malware will automatically start and you will see a message stating that you should update the program, and that a scan has never been run on your system. To start a system scan you can click on the Fix Now button.
If an update is found, you will be prompted to download and install the latest version.
Malwarebytes Anti-Malware will now start scanning your computer for Outfox.TV.
When the scan is complete, make sure that everything is set to Quarantine, and click Apply Actions.
When removing the files, Malwarebytes Anti-Malware may require a reboot in order to remove some of them. If it displays a message stating that it needs to reboot your computer, please allow it to do so.
Your computer should now be free of Outfox.TV. If you are still experiencing problems while trying to remove Outfox.TV from your machine, please start a new thread in our support page. Someone will give you free assistance very fast !
Click here to go to our support page
.