Osiris and the file OSIRIS-9b28.html are both linked to a ransomware. A ransomware is a program that crypts all personal files found in a computer, asking the user for a ransom in order to get them back. We could say this is the modern take on hostages situations, many users have already been affected all around the world.
If you are one of its victims there are few actions you can take against it. First of all you must quickly remove Osiris, in an attempt to minimize possible damage. A good anti-malware like Malwarebytes or an antivirus like Eset will take care of this. Now, recovering your files is a whole different story. If you pay the ransom there's no guarantee that the pirate will actually give you the necessary key to decrypt your files. Without this key your chances of getting back your files are very low. You could try to recover them by means of Windows' automatic backups, however ransomware programs like Osiris usually make sure to delete all those files. Another possible path is to get the key by force with a specialized tool, however there's no guarantee that this will work. It might be even difficult to find a tool made for Osiris, and if there is one it might not be ready for several weeks or even months.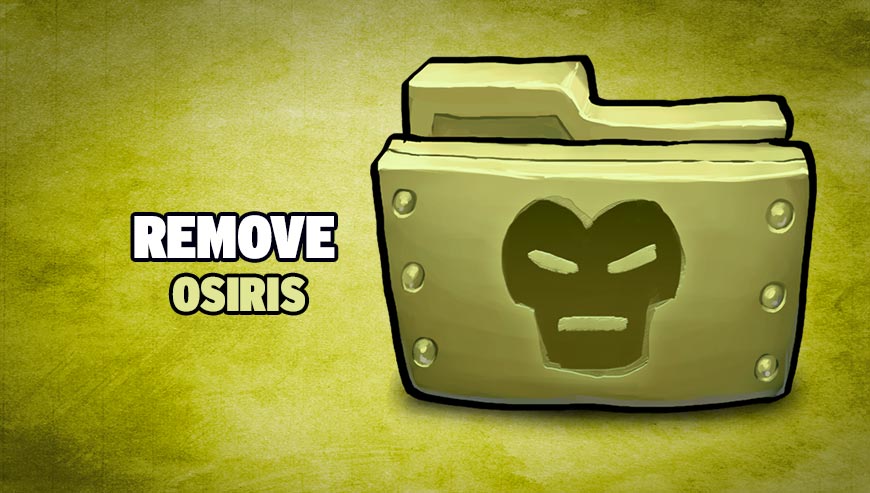 How to remove Osiris ?
This page is a comprehensive guide, which will remove Osiris from your computer. Please perform all the steps in the correct order.
Remove Osiris with MalwareBytes Anti-Malware
Malwarebytes Anti-Malware is an important security program for any computer user to have installed on their computer. It is light-weight, fast, and best of all, excellent at removing the latest infections like Osiris.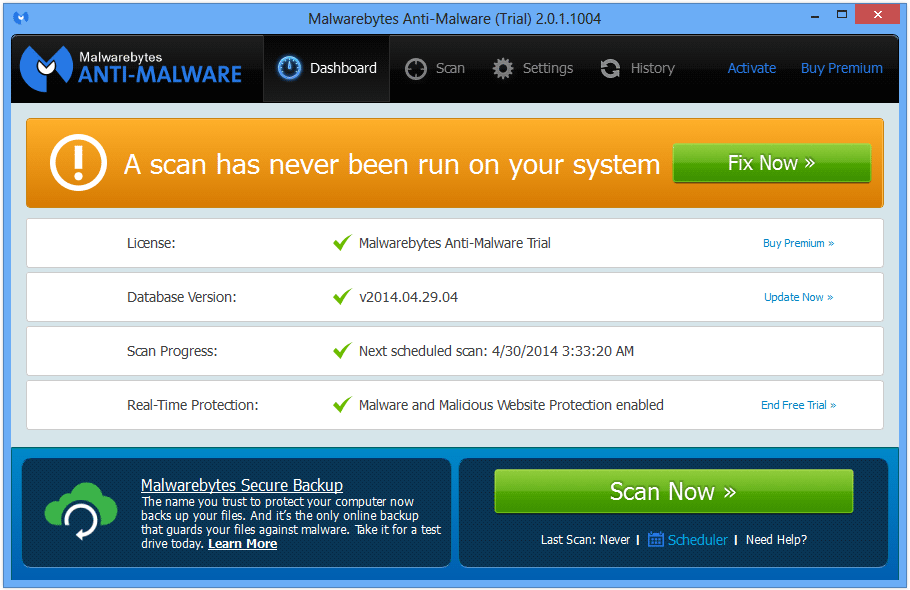 Download MalwareBytes Anti-Malware :
Premium Version Free Version (without Real-time protection)
Double-click mbam-setup-consumer.exe and follow the prompts to install the program.
Once installed, Malwarebytes Anti-Malware will automatically start and you will see a message stating that you should update the program, and that a scan has never been run on your system. To start a system scan you can click on the Fix Now button.
Malwarebytes Anti-Malware will now check for updates, and if there are any, you will need to click on the Update Now button.
Malwarebytes Anti-Malware will now start scanning your computer for Osiris.
When the scan is done, you will now be presented with a screen showing you the malware infections that Malwarebytes' Anti-Malware has detected. To remove the malicious programs that Malwarebytes Anti-malware has found, click on the Quarantine All button, and then click on the Apply Now button.
Reboot your computer if prompted.
Remove Osiris with HitmanPro
HitmanPro is an anti-virus program that describes itself as a second opinion scanner that should be used in conjunction with another anti-virus program that you may already have installed.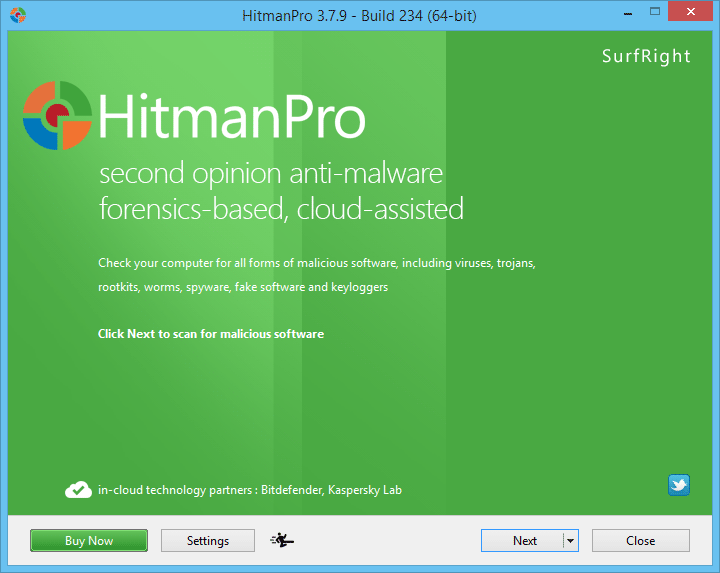 You can download HitmanPro from the below link:
Download HitmanPro
Double-click on the file named HitmanPro.exe (for 32-bit versions of Windows) or HitmanPro_x64.exe (for 64-bit versions of Windows).
Click on the Next button, to install HitmanPro on your computer.
HitmanPro will now begin to scan your computer for Osiris malicious files.
When it has finished it will display a list of all the malware that the program found as shown in the image below. Click on the Next button, to remove Osiris virus.
Your machine should now be free of Osiris. If you are still experiencing problems while trying to remove Osiris from your machine, please start a new thread in our support page. Someone will give you free assistance very fast !
Click here to go to our support page
.