Optimizer Pro is a malware presented as a security software that can protect your computer. It is spread through misleading websites or trojans. Optimizer Pro pretends to be an antispyware software, when in reality it intrudes within the system, hijacks your browser, slows the speed of your connection and redirects you to another page. Optimizer Pro also sends spam to the user as well as security threats in the form of pop-ups. PC Optimizer Pro indicates that your Windows files are infected, and if you remove those files, your pc becomes faulty. All alerts, warnings and infections found by this software are false. These are scareware like Spyhunter, and their technique is to use scare tactics to push you to buy the full version of their "software".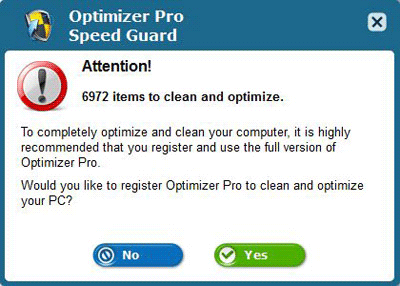 For your information please know that
Optimizer Pro
is detected as a malware by 18 security software.
ESET-NOD32
a variant of Win32/SpeedingUpMyPC
Kaspersky
not-a-virus:RiskTool.Win32.OptimizerPro.b
DrWeb
Program.Unwanted.99
Avira
SPR/Tool.OptimizerPro.b.3
McAfee
Artemis!D12F4CCAB753
K7AntiVirus
Unwanted-Program ( 004a9cf01 )
K7GW
Unwanted-Program ( 004a9cf01 )
NANO-Antivirus
Riskware.Win32.OptimizerPro.dgmsiw
Agnitum
Riskware.OptimizerPro!
McAfee-GW-Edition
Artemis
Antiy-AVL
Trojan/Win32.SGeneric
GData
Win32.Application.OptimizerPro.D
AhnLab-V3
PUP/Win32.OptimizerPro
Fortinet
Riskware/OptimizerPro
Qihoo-360
HEUR/Malware.QVM06.Gen
Show the other 14 anti-virus detections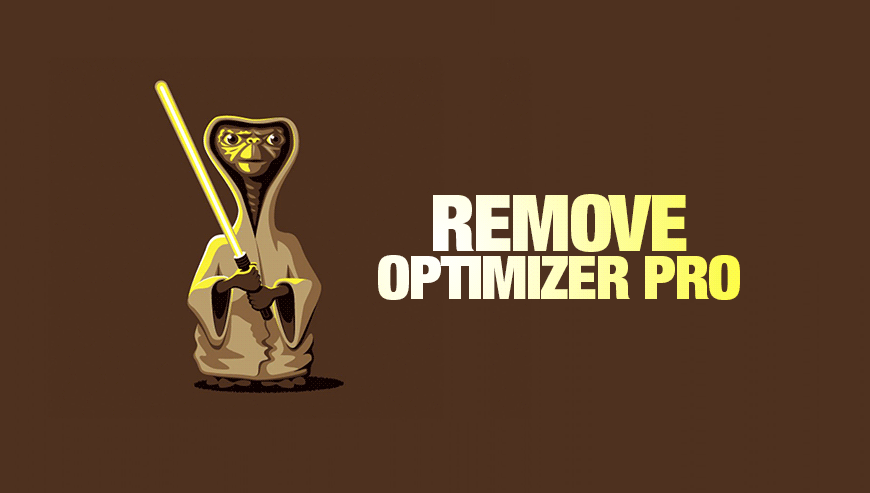 How to remove Optimizer Pro ?
This page is a comprehensive guide, which will remove Optimizer Pro from your computer. Please perform all the steps in the correct order.
Remove Optimizer Pro with AdwCleaner
The AdwCleaner program will scan your system and web browser for Optimizer Pro, browser extensions and registry keys, that may have been put in your computer without your knowledge.
You can download AdwCleaner utility from the below button :
Download AdwCleaner
Before starting AdwCleaner, close all open programs and internet browsers, then double-click on the file AdwCleaner.exe.
If Windows prompts you as to whether or not you wish to run AdwCleaner, please allow it to run.
When the AdwCleaner program will open, click on the Scan button.
To remove malicious files that were detected in the previous step, please click on the Clean button.
Please click on the OK button to allow AdwCleaner reboot your computer.
Remove Optimizer Pro with ZHPCleaner
ZHPCleaner is a program that searches for and deletes Adware, Toolbars, Potentially Unwanted Programs (PUP), and browser Hijackers from your computer. By using ZHPCleaner you can easily remove many of these types of programs for a better user experience on your computer and while browsing the web.
If Avast is installed on you computer you have to disable it during the process.
You can download AdwCleaner utility from the below button :
Download ZHPCleaner
Select ZHPCleaner.exe with right mouse click and Run as Administrator.
Accept the user agreement.
Click on the Scanner button.
After the scan has finished, click on the Repair button.
Reboot your computer.
Remove Optimizer Pro with MalwareBytes Anti-Malware
Malwarebytes Anti-Malware detects and removes malware like worms, Trojans, rootkits, rogues, spyware, and more. All you have to do is launch Malwarebytes Anti-Malware Free and run a scan. If you want even better protection, consider Malwarebytes Anti-Malware Premium and its instant real-time scanner that automatically prevents malware and websites from infecting your PC.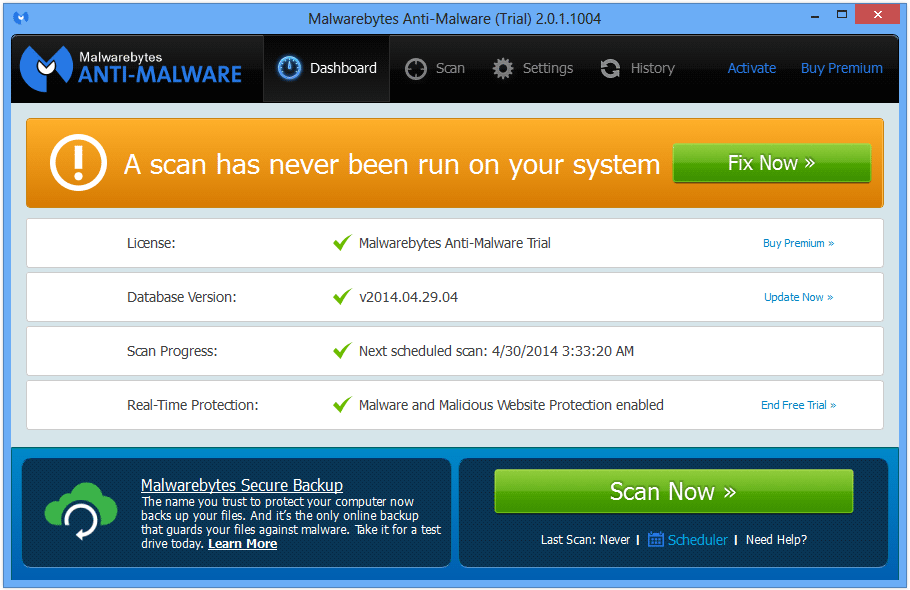 Download MalwareBytes Anti-Malware :
Premium Version Free Version (without Real-time protection)
Install MalwareBytes Anti-Malware using the installation wizard.
Once installed, Malwarebytes Anti-Malware will automatically start and you will see a message stating that you should update the program, and that a scan has never been run on your system. To start a system scan you can click on the Fix Now button.
Malwarebytes Anti-Malware will now check for updates, and if there are any, you will need to click on the Update Now button.
Once the program has loaded, select Scan now.
When the scan is done, you will now be presented with a screen showing you the malware infections that Malwarebytes' Anti-Malware has detected. To remove the malicious programs that Malwarebytes Anti-malware has found, click on the Quarantine All button, and then click on the Apply Now button.
When removing the files, Malwarebytes Anti-Malware may require a reboot in order to remove some of them. If it displays a message stating that it needs to reboot your computer, please allow it to do so.
Your computer should now be free of Optimizer Pro. If you are still experiencing problems while trying to remove Optimizer Pro from your computer, please start a new thread in our support page. Someone will give you free assistance very fast !
Click here to go to our support page
.