The site ISearch.Omiga-plus.com is related to Omiga Plus, a serious and very annoying browser hijacker. When you have your browser infected with it, this means that you will encounter ISearch.Omiga-plus.com opening up in the home page of your browser, and you will see Omiga Plus in the heading of this page. Many people would like to get rid of Omiga Plus, but they don't know how to do it effectively. Referring to this guide will help you to remove Omiga Plus from your PC in an effective manner.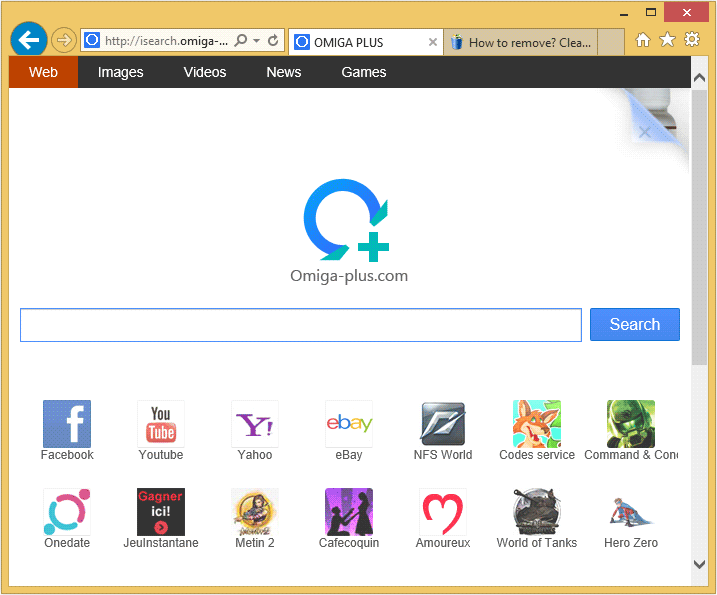 Keep in mind that a large number of potentially unwanted applications, such as Omiga Plus hijacker, get into computers together with many other free programs downloaded by users from various online resources. Thus, we all should all be very careful as to what exactly we are installing into our computers. Let us personally prevent installation of any additional junkware which we surely do not want.
When you deal with cost-free programs, you must always select the option of a custom installation, and not the standard one. It is also a good recommendation that you read the End User License Agreements of any cost-free programs you decide to install into your system. This is where you will be able to detect what exactly you are going to install in addition to the basic program of your selection.
To remove Omiga Plus from the home pages of all of your affected browsers and get rid of ISearch.Omiga-plus.com in them, we recommend you to scan your system with a powerful anti-malware program as shown below.
You should know that
Omiga Plus
is detected as a malware by 14 security software.
Common path:
C:\Users\Jean\Downloads\omiga-plus.exe(téléchargé sur Internet)
Analysis date:
18 September 2014
Scanner detections:
14 / 54
Malwarebytes
PUP.Optional.InstallCore.A
ESET-NOD32
Win32/InstallCore.GN
DrWeb
Adware.InstallCore.133
Comodo
Application.Win32.InstallCore.AX
Avira
ADWARE/InstallCore.Gen7
Bkav
W32.Clod648.Trojan.15a0
K7GW
Unwanted-Program ( 00495cd51 )
K7AntiVirus
Unwanted-Program ( 00495cd51 )
McAfee-GW-Edition
BehavesLike.Win32.Trojan.jc
Sophos
Install Core Installer
F-Prot
W32/A-ad796d45!Eldorado
VBA32
Downware.InstallCore
AVware
Adware.InstallCore
Show the other 10 anti-virus detections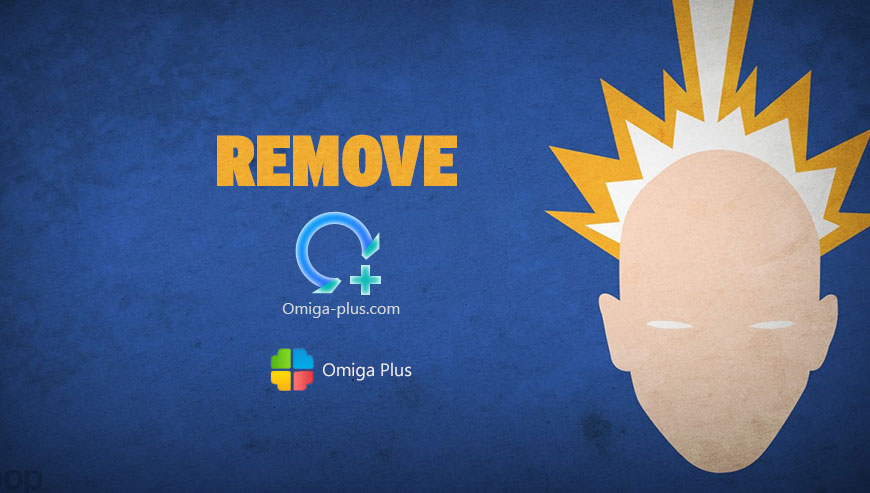 How to remove Omiga Plus ?
Please note that all the software we offer to remove Omiga Plus is free, our instruction is tested and works to remove this threat from Chrome, Internet Explorer or Firefox. We do not supply any shareware which detects the threat and asks a license in order to remove Omiga Plus. Follow all steps in correct order to completely and successfully remove Omiga Plus.
Remove Omiga Plus with AdwCleaner
The AdwCleaner program will examine your system and internet browser for Omiga Plus, browser extensions and registry keys, that may have been put in your system without your permission.
You can download AdwCleaner utility from the below button :
Download AdwCleaner
Before starting AdwCleaner, close all open programs and internet browsers, then double-click on the file AdwCleaner.exe.
If Windows prompts you as to whether or not you wish to run AdwCleaner, please allow it to run.
When the AdwCleaner program will open, click on the Scan button.
To remove malicious files that were detected in the previous step, please click on the Clean button.
Please click on the OK button to allow AdwCleaner reboot your computer.
Remove Omiga Plus with ZHPCleaner
ZHPCleaner is a program that searches for and deletes Adware, Toolbars, Potentially Unwanted Programs (PUP), and browser Hijackers from your computer. By using ZHPCleaner you can easily remove many of these types of programs for a better user experience on your computer and while browsing the web.
If Avast is installed on you computer you have to disable it during the process.
You can download AdwCleaner utility from the below button :
Download ZHPCleaner
Select ZHPCleaner.exe with right mouse click and Run as Administrator.
Accept the user agreement.
Click on the Scanner button.
After the scan has finished, click on the Repair button.
Reboot your computer.
Remove Omiga Plus with MalwareBytes Anti-Malware
Malwarebytes Anti-Malware is a light-weight anti-malware program that is excellent at removing the latest detections.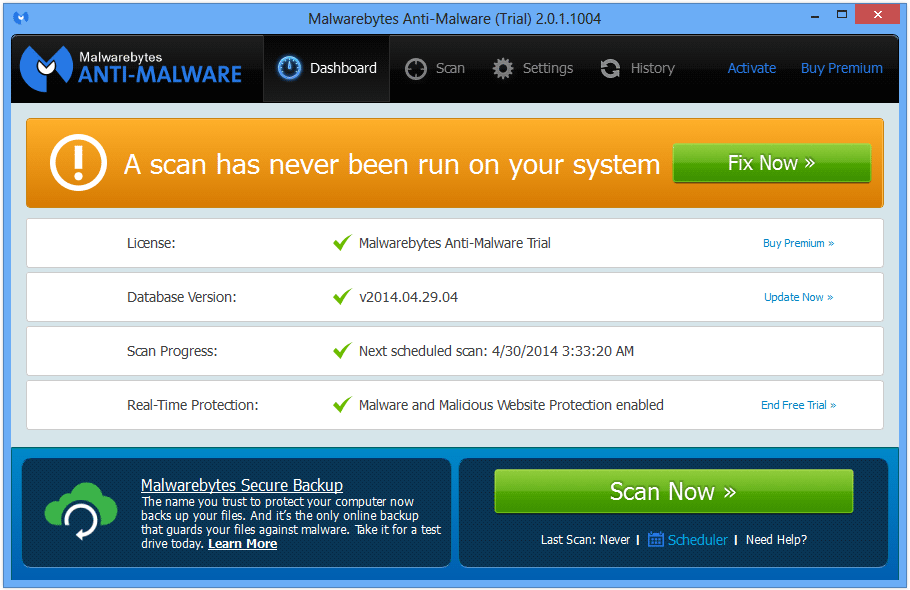 Download Malwarebytes Anti-Malware to your desktop.
Premium Version Free Version (without Real-time protection)
Install MalwareBytes Anti-Malware using the installation wizard.
Once installed, Malwarebytes Anti-Malware will automatically start and you will see a message stating that you should update the program, and that a scan has never been run on your system. To start a system scan you can click on the Fix Now button.
If an update is found, you will be prompted to download and install the latest version.
Malwarebytes Anti-Malware will now start scanning your computer for Omiga Plus.
When the scan is complete, make sure that everything is set to Quarantine, and click Apply Actions.
When removing the files, Malwarebytes Anti-Malware may require a reboot in order to remove some of them. If it displays a message stating that it needs to reboot your computer, please allow it to do so.
Reset your browser (if necessary)
If after following the above steps Omiga Plus is still present on your computer, you can reset your browser by following the instructions below.
Your bookmarks and saved passwords are not deleted or modified.
Open Chrome.
Click on the Chrome menu button on the browser toolbar.
Select Settings.
Scroll down to the end of the page, search for Show advanced settings.
Scroll down once again to the end of the page and click Reset browser settings button.
Click Reset once more.
Your bookmarks and saved passwords are not deleted or modified.
Open Firefox
At the top of the Firefox window, click the Firefox button.
Go over to the Help sub-menu, then select Troubleshooting Information.
Click on the Repair Firefox button and confirm.
Firefox will automatically restart.
Your bookmarks and saved passwords are not deleted or modified.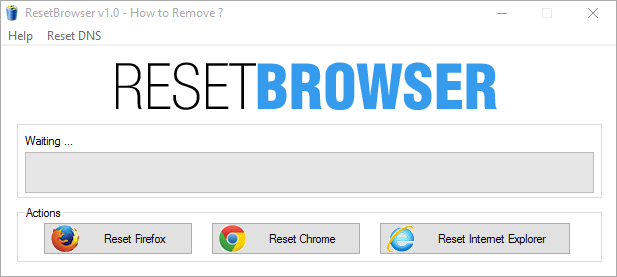 Download ResetBrowser :
Download ResetBrowser
Download the tool, save it on your desktop and double-click on it.
Read the disclaimer and press the Ok button.
Click the Reset Chrome button and wait.
Once the process is finished, click onOpen Chrome Omiga Plus should now be deleted from Firefox.
Your machine should now be free of Omiga Plus. If you are still experiencing problems while trying to remove Omiga Plus from your machine, please start a new thread in our support page. Someone will give you free assistance very fast !
Click here to go to our support page
.