Several Trojans hide behind the name Nemucod, that were developed in JavaScript and whose goal is to download even more malware, specially ransomware.
Nemucod is distributed through e-mail messages containing attached zipped files. Those e-mails are written in a pleasant manner that inspires trust, usually they pose as receipts, legal or official documents. All the cyber-criminals doing this want is that users open the attached files that will have a JavaScript sequence. Once the file is open, it will download and install some other malware into the victims computers.
Up until today, Nemucod mostly downloads ransomware like TeslaCrypt or Locky. Those programs will encrypt all files on the victim's computer to ask afterwards for a ransom to give them back.
How can we protect ourselves from Nemucod?
Never opening attached files in e-mails whose sender we don't know.
Performing regular backups from our computers. In case of infection this will help us recover our files. External hard drives and any other kind of external storage devices must not be kept permanently branched to the computer to avoid encrypting infections.
Regularly updating our system and all software installed on it. If you're still using Windows XP, it's time you move on to another Windows version that has support and updates available.
All updates for your security software must be installed, and make sure to have always the latest version.
You'll find below a guide to help you remove Nemucod if it is hidden on your computer.
You should know that
Nemucod
is detected as suspicious by 22 security software.
ESET-NOD32
JS/TrojanDownloader.Nemucod.AKY
BitDefender
Trojan.JS.Downloader.DQK
MicroWorld-eScan
Trojan.JS.Downloader.DQK
Arcabit
Trojan.JS.Downloader.DQK
F-Prot
JS/Nemucod.CA!Eldorado
TrendMicro-HouseCall
JS_NEMUCOD.DLDVCV
Avast
JS:Downloader-DFW [Trj]
ClamAV
Win.Trojan.Locky-30621
Emsisoft
Trojan.JS.Downloader.DQK (B)
F-Secure
Trojan.JS.Downloader.DQK
TrendMicro
JS_NEMUCOD.DLDVCV
Cyren
JS/Nemucod.CA!Eldorado
Microsoft
TrojanDownloader:JS/Swabfex.P
GData
Trojan.JS.Downloader.DQK
Tencent
Js.Trojan.Raas.Auto
Ikarus
Trojan-Downloader.JS.Nemucod
Fortinet
JS/Nemucod.ACT!tr
Show the other 18 anti-virus detections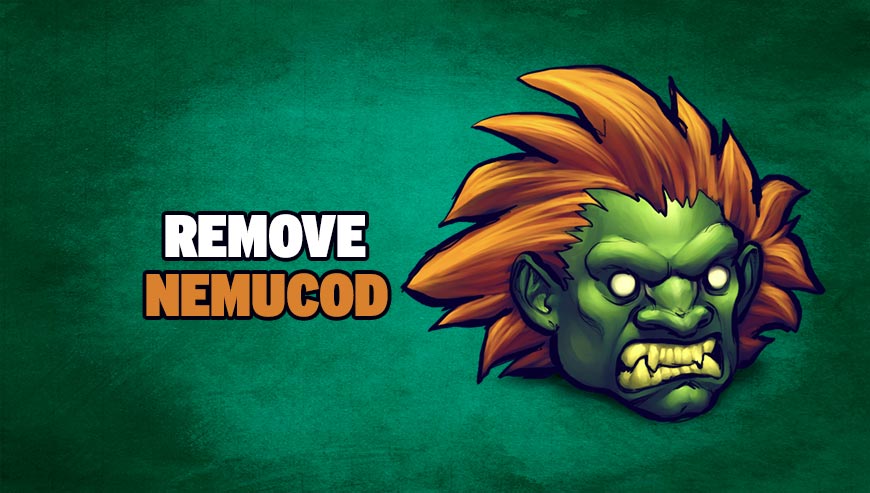 How to remove Nemucod ?
This page is a comprehensive guide, which will remove Nemucod from your computer. Please perform all the steps in the correct order.
Remove Nemucod with MalwareBytes Anti-Malware
Malwarebytes Anti-Malware dis a light-weight anti-malware program that is excellent at removing the latest detections.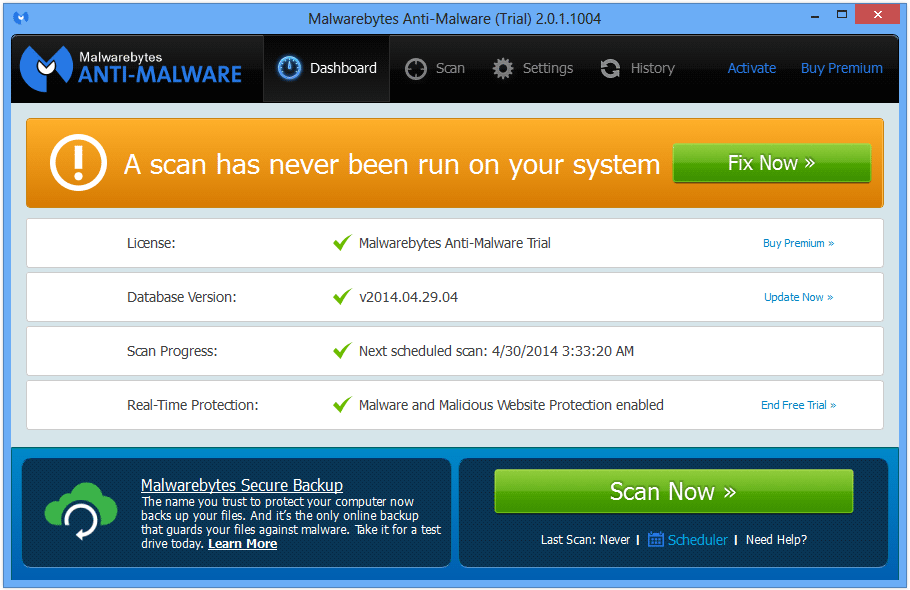 Download Malwarebytes Anti-Malware to your desktop.
Premium Version Free Version (without Real-time protection)
Install MalwareBytes Anti-Malware using the installation wizard.
Once installed, Malwarebytes Anti-Malware will automatically start and you will see a message stating that you should update the program, and that a scan has never been run on your system. To start a system scan you can click on the Fix Now button.
If an update is found, you will be prompted to download and install the latest version.
Malwarebytes Anti-Malware will now start scanning your computer for Nemucod.
When the scan is complete, make sure that everything is set to Quarantine, and click Apply Actions.
When removing the files, Malwarebytes Anti-Malware may require a reboot in order to remove some of them. If it displays a message stating that it needs to reboot your computer, please allow it to do so.
Remove Nemucod with ZHPCleaner
ZHPCleaner is a program that searches for and deletes Adware, Toolbars, Potentially Unwanted Programs (PUP), and browser Hijackers from your computer. By using ZHPCleaner you can easily remove many of these types of programs for a better user experience on your computer and while browsing the web.
If Avast is installed on you computer you have to disable it during the process.
You can download AdwCleaner utility from the below button :
Download ZHPCleaner
Select ZHPCleaner.exe with right mouse click and Run as Administrator.
Accept the user agreement.
Click on the Scanner button.
After the scan has finished, click on the Repair button.
Reboot your computer.
Remove Nemucod with HitmanPro
HitmanPro is a second opinion scanner designed to rescue computers that have become infected with viruses, spyware, Trojans, rootkits and other malware, despite continuous protection from up-to-date antivirus software.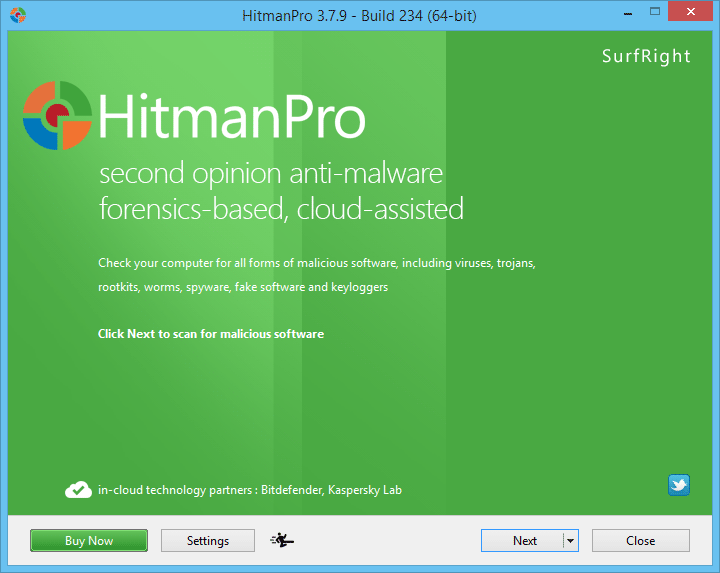 You can download HitmanPro from the below link:
Download HitmanPro
Double-click on the file named HitmanPro.exe (for 32-bit versions of Windows) or HitmanPro_x64.exe (for 64-bit versions of Windows).
Click on the Next button, to install HitmanPro on your computer.
HitmanPro will now begin to scan your computer for Nemucod malicious files.
When it has finished it will display a list of all the malware that the program found as shown in the image below. Click on the Next button, to remove Nemucod virus.
Your machine should now be free of Nemucod. If you are still experiencing problems while trying to remove Nemucod from your computer, please start a new thread in our support page. Someone will give you free assistance very fast !
Click here to go to our support page
.