My Soft Today or mysofttoday.com is a browser hijacker that installs itself onto Chrome, Firefox and Internet Explorer without the users knowledge or approval. My Soft Today replaces your default homepage and default search engine in each web browser installed on your computer. These changes on your browser's settings are quite annoying, specially because they tend to be either impossible or extremely difficult to remove manually.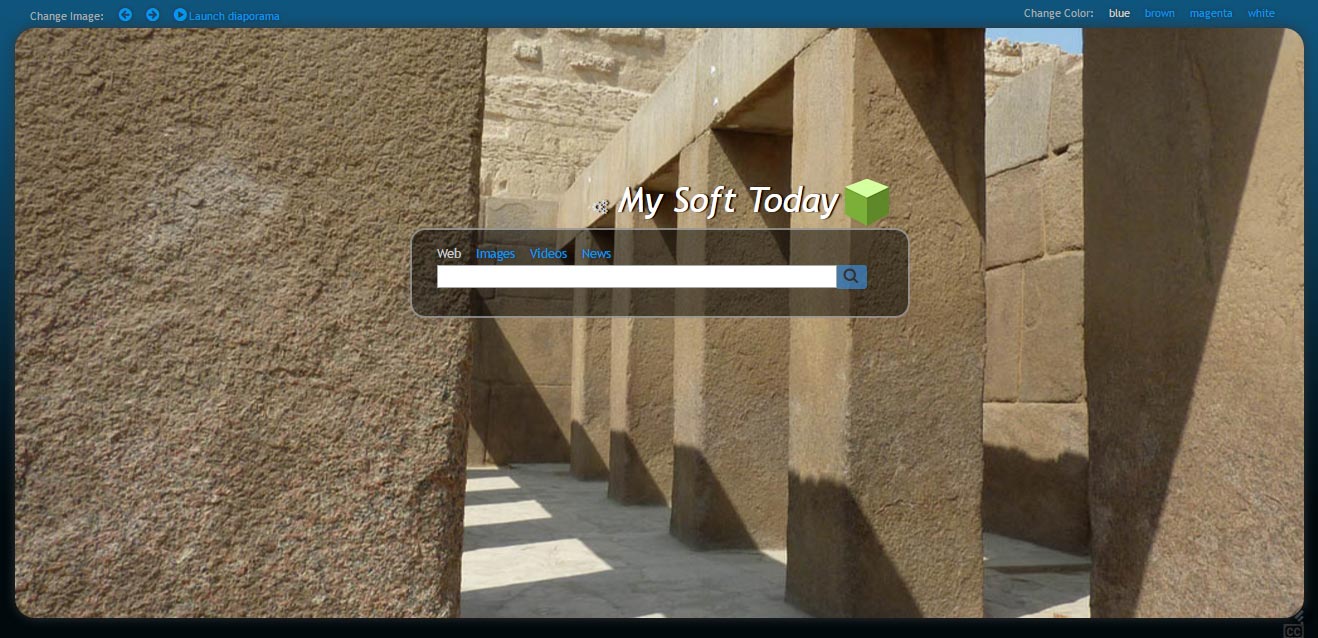 My Soft Today is an adware developed by a company called Tuto4PC /Eorezo. They are no amateurs on this field. We have covered many times issues around parasite programs developed by this company. The goal is always the same… to make money through users that will lose control of their computers usually by unlawful techniques used by this company.
As most of the browser hijackers known to us, My Soft Today is installed with the help of freeware whose installer will include this program too. We talk mostly of programs like free music players, download managers, PDF creators among others. Let us not forget that users usually have a way to check what additional programs are being offered with the software they were interested in on the first place; however this step is usually skipped my most users and that's how they end up with malicious programs like mysofttoday.com installed on their systems.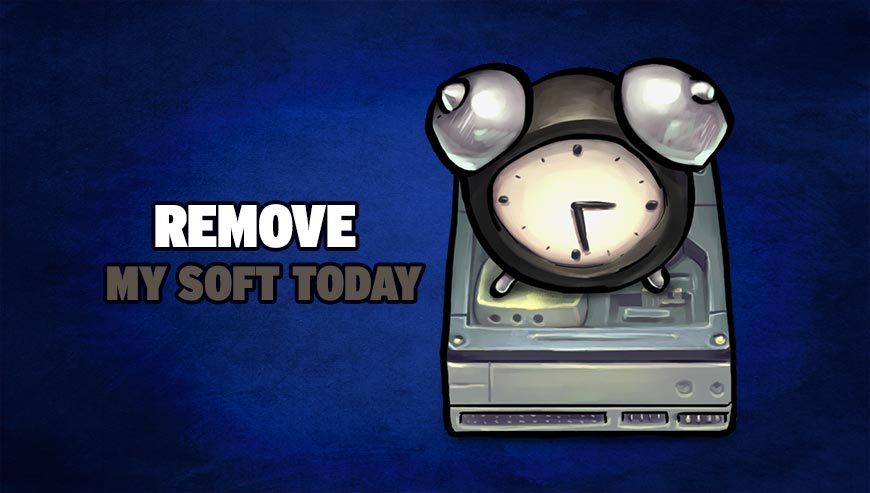 How to remove My Soft Today ?
All tools used in this guide are completely free to use and should remove any trace of My Soft Today from your computer. Follow all steps as described in this removal guide to remove My Soft Today and all additional adware that may have been installed on your computer.
Remove My Soft Today with CCleaner
Download and install CCleaner by Piriform by clicking the button below.
Download CCleaner

Once the program is installed go to the Cleaner section and click the Analyze button. Once the scan is complete, click the Run Cleaner button.
Then go to Tools > Startup and locate in each tab (starting with Windows, Internet Explorer) of suspicious statements which involve My Soft Today or similar names. Whenever click Remove and Delete .
Finally go to Tools > Uninstall , search for My Soft Today from the list and click Remove if you find it.
Remove My Soft Today with AdwCleaner
The AdwCleaner program will scan your system and web browser for My Soft Today, browser extensions and registry keys, that may have been installed on your computer without your knowledge.
You can download AdwCleaner utility from the below button :
Download AdwCleaner
Before starting AdwCleaner, close all open programs and internet browsers, then double-click on the file AdwCleaner.exe.
If Windows prompts you as to whether or not you wish to run AdwCleaner, please allow it to run.
When the AdwCleaner program will open, click on the Scan button.
To remove malicious files that were detected in the previous step, please click on the Clean button.
Please click on the OK button to allow AdwCleaner reboot your computer.
Remove My Soft Today with MalwareBytes Anti-Malware
Malwarebytes Anti-Malware is an important security program for any computer user to have installed on their computer. It is light-weight, fast, and best of all, excellent at removing the latest infections like My Soft Today.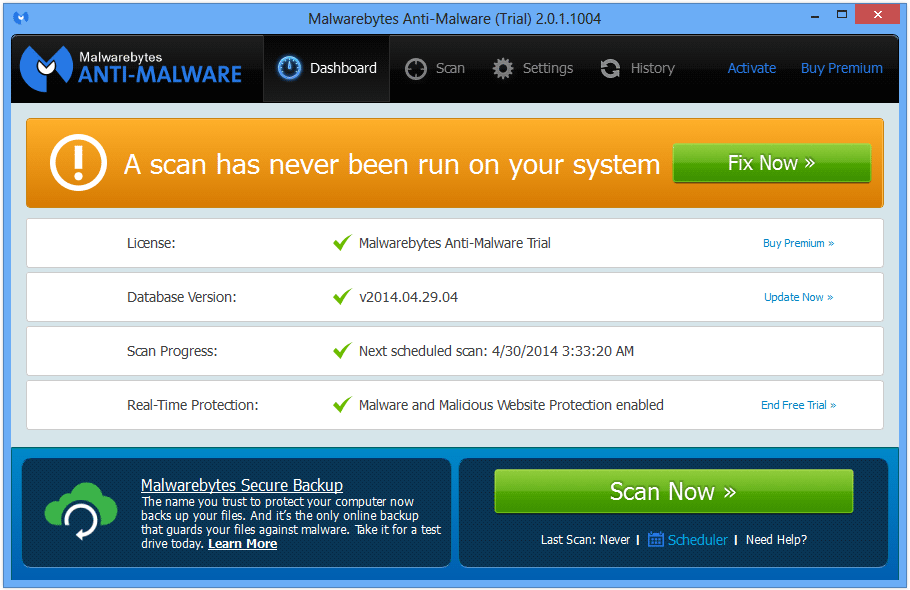 Download MalwareBytes Anti-Malware :
Premium Version Free Version (without Real-time protection)
Double-click mbam-setup-consumer.exe and follow the prompts to install the program.
Once installed, Malwarebytes Anti-Malware will automatically start and you will see a message stating that you should update the program, and that a scan has never been run on your system. To start a system scan you can click on the Fix Now button.
Malwarebytes Anti-Malware will now check for updates, and if there are any, you will need to click on the Update Now button.
Malwarebytes Anti-Malware will now start scanning your computer for My Soft Today.
When the scan is done, you will now be presented with a screen showing you the malware infections that Malwarebytes' Anti-Malware has detected. To remove the malicious programs that Malwarebytes Anti-malware has found, click on the Quarantine All button, and then click on the Apply Now button.
Reboot your computer if prompted.
Your computer should now be free of My Soft Today. If you are still experiencing problems while trying to remove My Soft Today from your computer, please start a new thread in our support page. Someone will give you free assistance very fast !
Click here to go to our support page
.