Max Computer Cleaner is a program presented as an optimization tool that will help you in many ways. This program offers to increase your PC's response rate by removing useless or corrupted files that might be slowing it down. By removing these files, Max Computer Cleaner offers to clean up space in your hard drive thus avoiding future bugs and problems. Now don't be mistaken, we're just quoting what their website says, it doesn't mean we agree or believe anything they say is true.
The efficiency of Max Computer Cleaner's so called functions is debatable, and you shouldn't trust it to actually increase  or make anything better for your computer, specially since this program itself is considered a potentially unwanted program by several security software. If you want to use an optimization tool we advice you to browse for another one, and to remove Max Computer Cleaner as soon as possible if you have it installed.
We should note that it's possible to download Max Computer Cleaner from its official website, incidentally this website is pretty well built, which explains why so many users are convinced that Max Computer Cleaner is a legitimate software. However, it's not through this website that most people get infected, Max Computer Cleaner attaches itself to freeware setup programs. With the help of this technique, Max Computer Cleaner achieves a large number of installations, scaring people with their overwhelming alerts. By scaring people they get them to buy the full version, supposedly to solve those issues, because the free version only shows the alerts without performing any actions.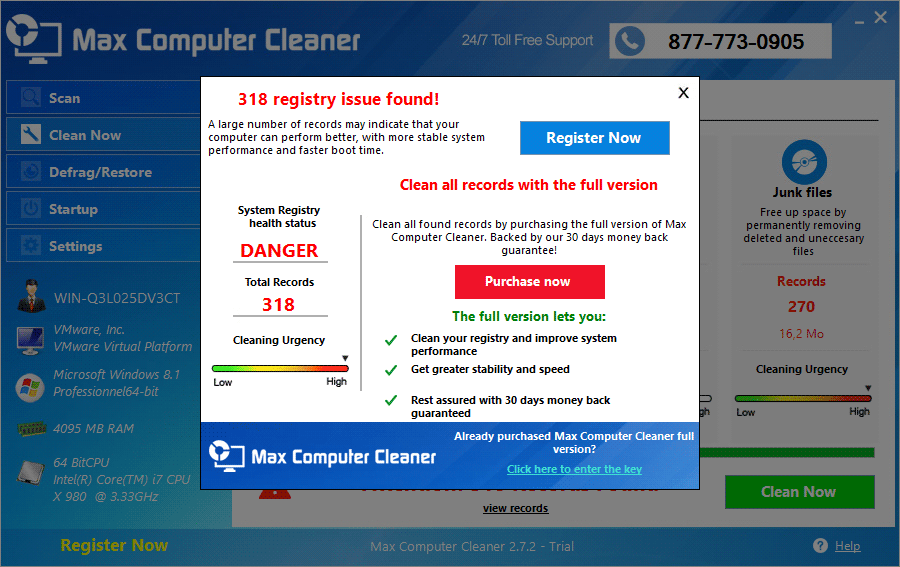 You should know that
Max Computer Cleaner
is considered as a malware by 9 security software.
File name:
MaxComputerCleaner.exe
Common path:
C:\Program Files\Max computer cleaner\MaxComputerCleaner.exe
Signed by:
CONCEPTION SELECTION DISTRIBUTION INTERNATIONALE
Analysis date:
16 June 2015
Scanner detections:
9 / 54
ESET-NOD32
a variant of MSIL/Rebrand.LittleRegClean.A potentially unwanted
K7AntiVirus
Adware ( 004bddcd1 )
K7GW
Adware ( 004bddcd1 )
TrendMicro-HouseCall
TROJ_GEN.R03FH05EQ15
VIPRE
Trojan.Win32.Generic!BT
AVware
Trojan.Win32.Generic!BT
Show the other 5 anti-virus detections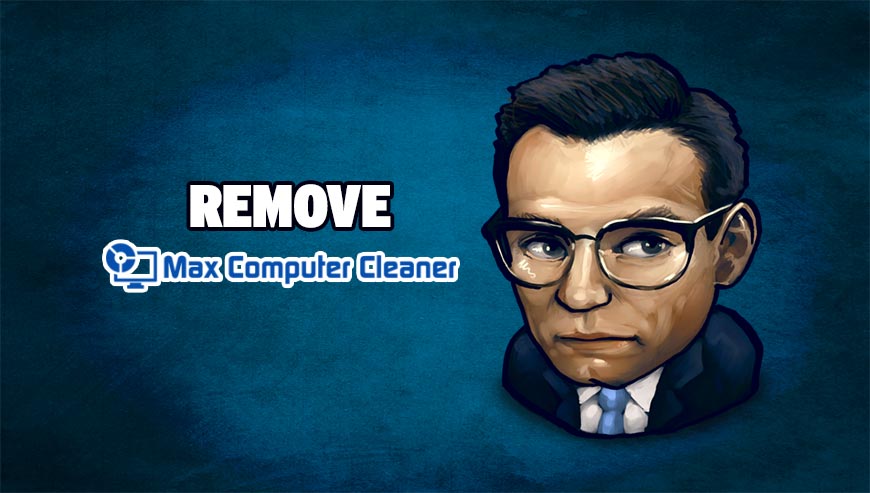 How to remove Max Computer Cleaner ?
This guide and removal tools are completely FREE. Follow all steps in correct order to completely and successfully remove Max Computer Cleaner.
Remove Max Computer Cleaner with AdwCleaner
The AdwCleaner program will scan your pc and web browser for Max Computer Cleaner, browser extensions and registry keys, that may have been installed on your system without your knowledge.
You can download AdwCleaner utility from the below button :
Download AdwCleaner
Before starting AdwCleaner, close all open programs and internet browsers, then double-click on the file AdwCleaner.exe.
If Windows prompts you as to whether or not you wish to run AdwCleaner, please allow it to run.
When the AdwCleaner program will open, click on the Scan button.
To remove malicious files that were detected in the previous step, please click on the Clean button.
Please click on the OK button to allow AdwCleaner reboot your computer.
Remove Max Computer Cleaner with MalwareBytes Anti-Malware
Malwarebytes Anti-Malware dis a light-weight anti-malware program that is excellent at removing the latest detections.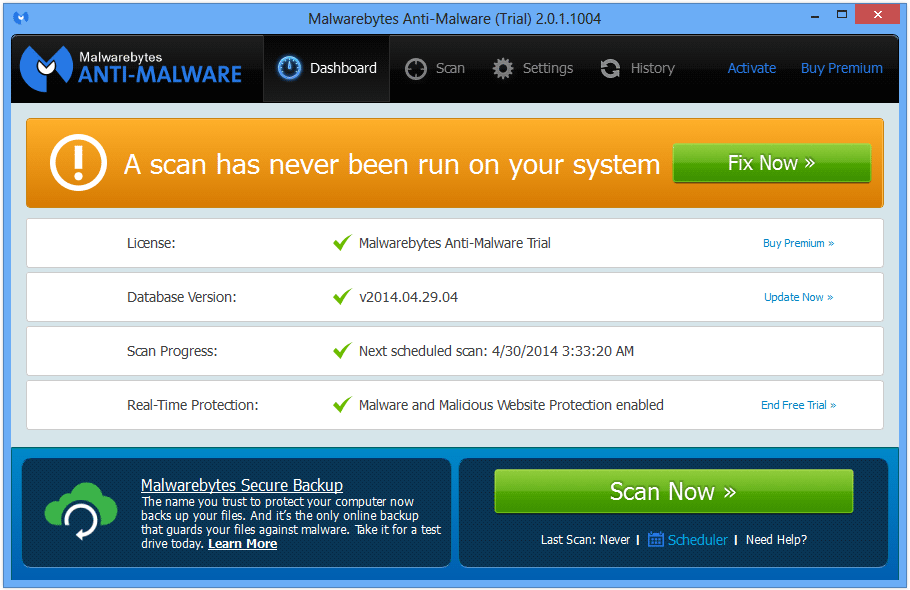 Download Malwarebytes Anti-Malware to your desktop.
Premium Version Free Version (without Real-time protection)
Install MalwareBytes Anti-Malware using the installation wizard.
Once installed, Malwarebytes Anti-Malware will automatically start and you will see a message stating that you should update the program, and that a scan has never been run on your system. To start a system scan you can click on the Fix Now button.
If an update is found, you will be prompted to download and install the latest version.
Malwarebytes Anti-Malware will now start scanning your computer for Max Computer Cleaner.
When the scan is complete, make sure that everything is set to Quarantine, and click Apply Actions.
When removing the files, Malwarebytes Anti-Malware may require a reboot in order to remove some of them. If it displays a message stating that it needs to reboot your computer, please allow it to do so.
Your computer should now be free of Max Computer Cleaner. If you are still experiencing problems while trying to remove Max Computer Cleaner from your machine, please start a new thread in our support page. Someone will give you free assistance very fast !
Click here to go to our support page
.