Malware Protection Live is supposed to be an anti-malware software, they go as far as stating on their website that it has been downloaded over 3 millions times. The truth is that Malware Protection Live has been and still is installed by force although quite discretely, in user's systems that actually look forward to be able to get rid of the program.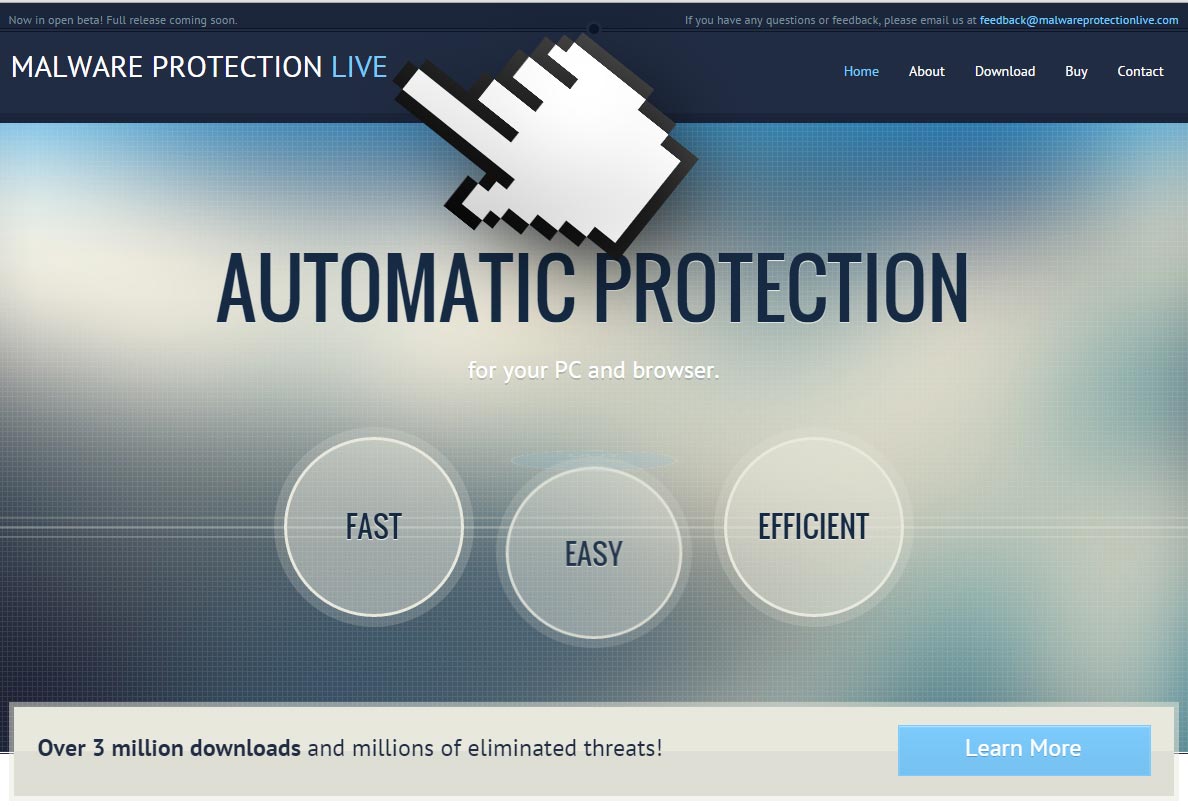 Although presented as an anti-malware software, the way to discover Malware Protection Live  has been installed is the sudden presence of a new green icon showing a V, right next to the time zone in Windows task bar. If we click this new icon a window will appear with a bright red background, which explains that millions of PCs are infected by malware every month, and that Malware Protection Live is there to detect and automatically remove any of these malicious programs from entering the system. Afterwards we can read a note saying that by keeping and using the program you automatically accept all of their conditions of use.
Quickly we discover by means of the constant messages coming from Malware Protection Live that they also have a "full" version, which of course you have to pay for. Now this is an aggressive marketing technique because they aim at promoting this full version onto every user having the free version discretely installed.
To remove Malware Protection Live once and for all you can use the free tools included in our guide. Make sure to execute every single step of the guide, it's the only way to be sure it will be completely removed.
For your information please know that
Malware Protection Live
is detected as suspicious by 3 anti-viruses.
File name:
MalwareProtectionClient.exe
Common path:
C:\Users\user\AppData\Local\Malwareprotectionlive\MalwareProtectionClient.exe
Signed by:
Malware Protection Live
Analysis date:
15 January 2016
Scanner detections:
3 / 54
Malwarebytes
PUP.Optional.MalwareProtection
Qihoo 360 Security
HEUR/QVM03.0.Malware.Gen
Rising Antivirus
PE:Malware.RDM.36!5.2A[F1]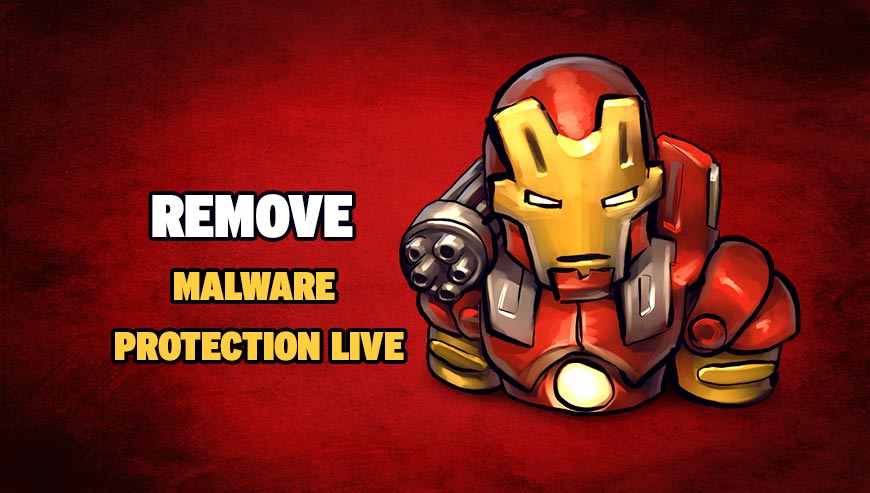 How to remove Malware Protection Live ?
Please note that all the software we offer to remove Malware Protection Live is free, our instruction is tested and works to remove this threat from Chrome, Internet Explorer or Firefox. We do not supply any shareware which detects the threat and asks a license in order to remove Malware Protection Live. Follow all steps in correct order to completely and successfully remove Malware Protection Live.
Remove Malware Protection Live with AdwCleaner
The AdwCleaner tool will examine your pc and web browser for Malware Protection Live, browser plugins and registry keys, that may have been put in your pc without your agreement.
You can download AdwCleaner utility from the below button :
Download AdwCleaner
Before starting AdwCleaner, close all open programs and internet browsers, then double-click on the file AdwCleaner.exe.
If Windows prompts you as to whether or not you wish to run AdwCleaner, please allow it to run.
When the AdwCleaner program will open, click on the Scan button.
To remove malicious files that were detected in the previous step, please click on the Clean button.
Please click on the OK button to allow AdwCleaner reboot your computer.
Remove Malware Protection Live with MalwareBytes Anti-Malware
Malwarebytes Anti-Malware detects and removes malware like worms, Trojans, rootkits, rogues, spyware, and more. All you have to do is launch Malwarebytes Anti-Malware Free and run a scan. If you want even better protection, consider Malwarebytes Anti-Malware Premium and its instant real-time scanner that automatically prevents malware and websites from infecting your PC.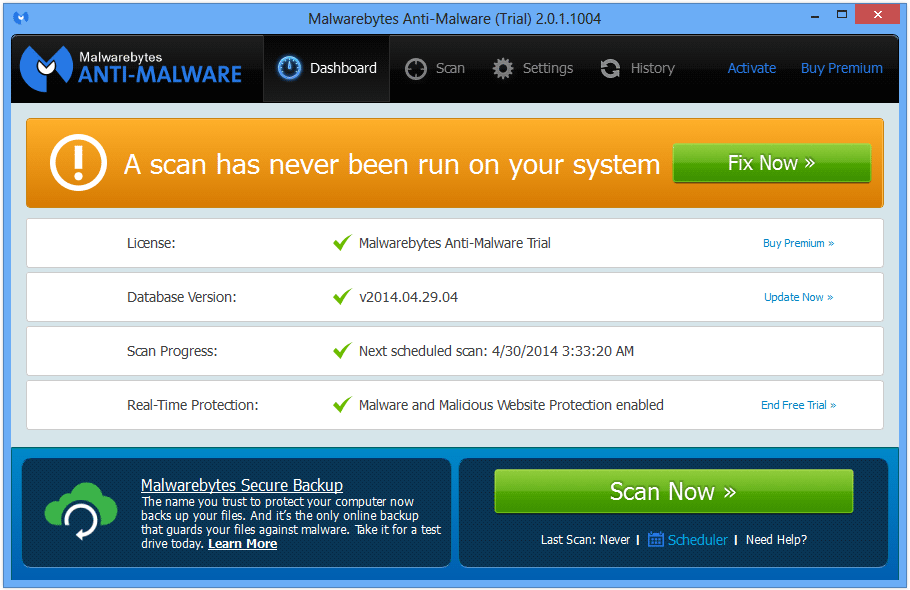 Download MalwareBytes Anti-Malware :
Premium Version Free Version (without Real-time protection)
Install MalwareBytes Anti-Malware using the installation wizard.
Once installed, Malwarebytes Anti-Malware will automatically start and you will see a message stating that you should update the program, and that a scan has never been run on your system. To start a system scan you can click on the Fix Now button.
Malwarebytes Anti-Malware will now check for updates, and if there are any, you will need to click on the Update Now button.
Once the program has loaded, select Scan now.
When the scan is done, you will now be presented with a screen showing you the malware infections that Malwarebytes' Anti-Malware has detected. To remove the malicious programs that Malwarebytes Anti-malware has found, click on the Quarantine All button, and then click on the Apply Now button.
When removing the files, Malwarebytes Anti-Malware may require a reboot in order to remove some of them. If it displays a message stating that it needs to reboot your computer, please allow it to do so.
Your computer should now be free of Malware Protection Live. If you are still experiencing problems while trying to remove Malware Protection Live from your computer, please start a new thread in our support page. Someone will give you free assistance very fast !
Click here to go to our support page
.