Jazz Spot is a potentially unwanted program that is forced upon users downloading free software whose install process has been modified. We classify Jazz Spot  as potentially unwanted because there's usually a way to stop it from being installed… all it takes is for us to be aware of what we're doing when installing something we downloaded from the net.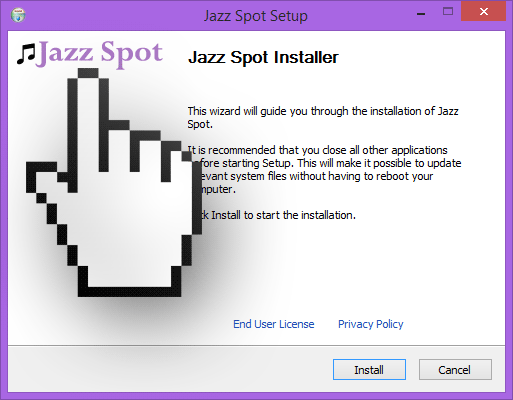 Jazz Spot's only goal is to use your computer as an income source for its developer. They manage to make money through you thanks to all the ads you'll be forced to see. This is why Jazz Spot is considered an adware. It inserts ads in real time which has the tendency to slow down your browser's response time when not the whole computer.
These ads are shown directly as content of every website you visit, causing all sorts of bugs and ruining the visual looks of any page you attempt to visit.
Usually, these ads are tagged either as Powered by Jazz Spot or Jazz Spot Ads. 
Jazz Spot can also be considered a spyware, because it collects data about the way you browse the web, including every page you visit and every search you make. This data is useful to customize ads shown by Jazz Spot so they match your interests but also to be saved into commercial databases that will be sold afterwards.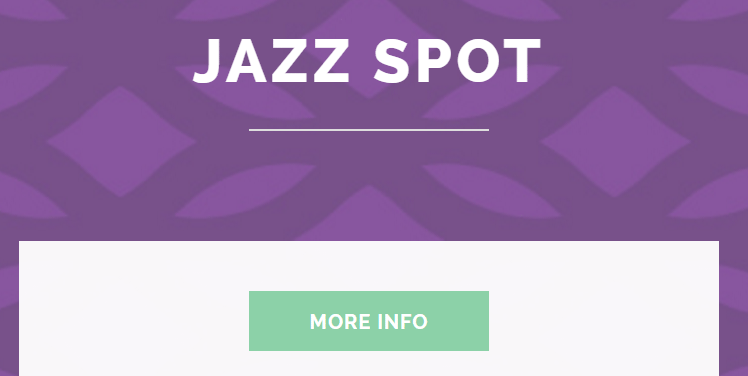 We can easily find a website posing as official page for Jazz Spot, although it's not possible to download it there. This website was only built to publish their Conditions of Use, so they are protected from any legal action against them.
Take into consideration that you have automatically accepted every condition listed there by the simple act of installing Jazz Spot, if you did it on purpose or not makes no difference whatsoever.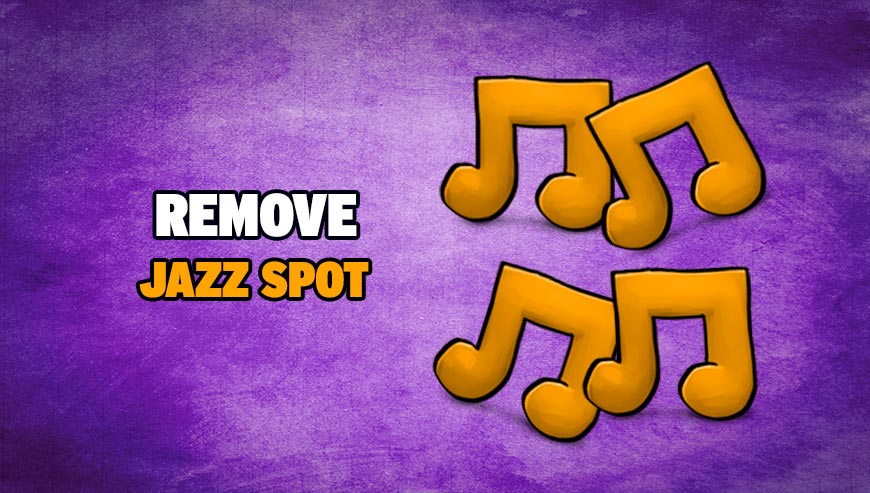 How to remove Jazz Spot ?
This guide and removal tools are completely FREE. Follow all steps in correct order to completely and successfully remove Jazz Spot.
Remove Jazz Spot with AdwCleaner
The AdwCleaner tool will examine your system and internet browser for Jazz Spot, browser extensions and registry keys, that may have been installed on your pc without your knowledge.
You can download AdwCleaner utility from the below button :
Download AdwCleaner
Before starting AdwCleaner, close all open programs and internet browsers, then double-click on the file AdwCleaner.exe.
If Windows prompts you as to whether or not you wish to run AdwCleaner, please allow it to run.
When the AdwCleaner program will open, click on the Scan button.
To remove malicious files that were detected in the previous step, please click on the Clean button.
Please click on the OK button to allow AdwCleaner reboot your computer.
Remove Jazz Spot with MalwareBytes Anti-Malware
Malwarebytes Anti-Malware is an important security program for any computer user to have installed on their computer. It is light-weight, fast, and best of all, excellent at removing the latest infections like Jazz Spot.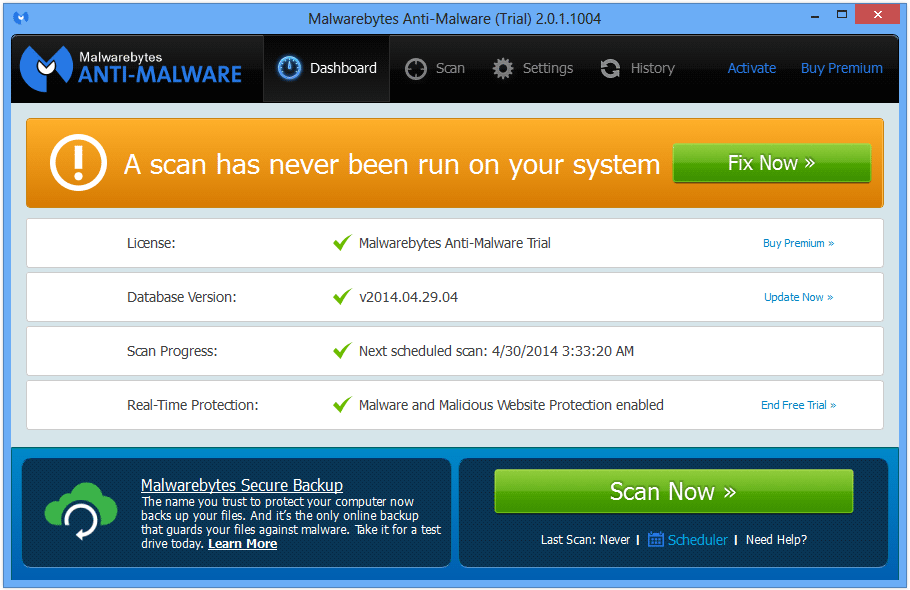 Download MalwareBytes Anti-Malware :
Premium Version Free Version (without Real-time protection)
Double-click mbam-setup-consumer.exe and follow the prompts to install the program.
Once installed, Malwarebytes Anti-Malware will automatically start and you will see a message stating that you should update the program, and that a scan has never been run on your system. To start a system scan you can click on the Fix Now button.
Malwarebytes Anti-Malware will now check for updates, and if there are any, you will need to click on the Update Now button.
Malwarebytes Anti-Malware will now start scanning your computer for Jazz Spot.
When the scan is done, you will now be presented with a screen showing you the malware infections that Malwarebytes' Anti-Malware has detected. To remove the malicious programs that Malwarebytes Anti-malware has found, click on the Quarantine All button, and then click on the Apply Now button.
Reboot your computer if prompted.
Remove Jazz Spot with ZHPCleaner
ZHPCleaner is a program that searches for and deletes Adware, Toolbars, Potentially Unwanted Programs (PUP), and browser Hijackers from your computer. By using ZHPCleaner you can easily remove many of these types of programs for a better user experience on your computer and while browsing the web.
If Avast is installed on you computer you have to disable it during the process.
You can download AdwCleaner utility from the below button :
Download ZHPCleaner
Select ZHPCleaner.exe with right mouse click and Run as Administrator.
Accept the user agreement.
Click on the Scanner button.
After the scan has finished, click on the Repair button.
Reboot your computer.
Reset your browser (if necessary)
If after following the above steps Jazz Spot is still present on your computer, you can reset your browser by following the instructions below.
Your bookmarks and saved passwords are not deleted or modified.
Open Chrome.
Click on the three stripes button in the right top corner.
Select Settings.
Scroll down to the end of the page, search for Show advanced settings.
Scroll down once again to the end of the page and click Reset browser settings button.
Click Reset once more.
Your bookmarks and saved passwords are not deleted or modified.
Open Firefox
Go to the orange Firefox button in the top left.
Go over to the Help sub-menu, then select Troubleshooting Information.
Click on the Repair Firefox button and confirm.
Firefox will automatically restart.
Your bookmarks and saved passwords are not deleted or modified.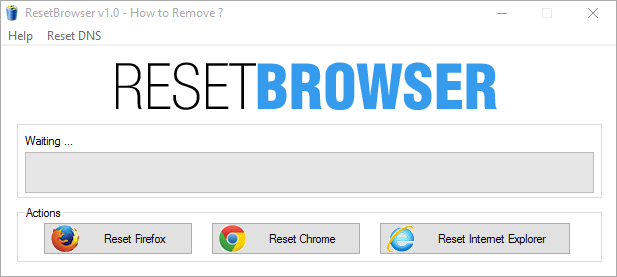 Download ResetBrowser :
Download ResetBrowser
Download the tool, save it on your desktop and double-click on it.
Read the disclaimer and press the Ok button.
Click the Reset Chrome button and wait.
Once the process is finished, click onOpen Chrome Jazz Spot should now be deleted from Firefox.
Your computer should now be free of Jazz Spot. If you are still experiencing problems while trying to remove Jazz Spot from your machine, please start a new thread in our support page. Someone will give you free assistance very fast !
Click here to go to our support page
.