FreeSoftToday is a free widget for PC, Mac, Windows phone, iOS and Android and can be downloaded from its official website, www.freesofttoday.com. On that page, the publisher promises you "Every day a new offer" through its widget, which offers free or discounted applications from their partners each day. Read: "Every day a new adware/malware/spyware!" This program carries the Tuto4PC signature; this company is already behind adware like Eorezo or the homepage Lo.st. Simply put, its unappealing website aside, no sensible person would install this kind of program on their machine.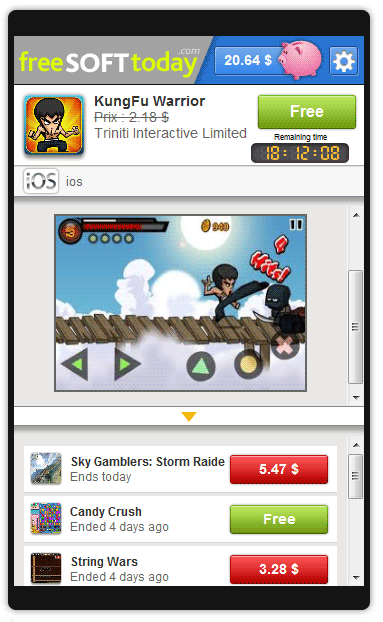 The problem is that FreeSoftToday is offered as a package with other programs and the people who've installed FreeSoftToday never really wanted this program on their machine in the first place. Below, you'll find out how to remove this unwanted program.
For your information please know that
FreeSoftToday
is detected as suspicious by 34 anti-viruses.
File name:
freesofttoday.exe
Common path:
C:\Users\Jean\AppData\Local\Temp\freesofttoday.exe
Signed by:
TUTO4PC COM INTERNATIONAL SL
Analysis date:
12 March 2015
Scanner detections:
34 / 54
Malwarebytes
PUP.Optional.FirstSeenToday
ESET-NOD32
a variant of Win32/AdWare.EoRezo.AU
BitDefender
Adware.Eorezo.CD
Kaspersky
not-a-virus:AdWare.Win32.Eorezo.hlk
MicroWorld-eScan
Adware.Eorezo.CD
nProtect
Adware.Eorezo.CD
CAT-QuickHeal
Adware.Eorezo.S5
K7GW
Adware ( 004ae5061 )
K7AntiVirus
Adware ( 004ae5061 )
F-Prot
W32/EoRezo.I.gen!Eldorado
Avast
Win32:Eorezo-CD [PUP]
NANO-Antivirus
Riskware.Win32.EoRezo.czkvoy
F-Secure
Adware.Eorezo.CD
McAfee-GW-Edition
Artemis
Emsisoft
Adware.Eorezo.CD (B)
Cyren
W32/EoRezo.I.gen!Eldorado
Antiy-AVL
Trojan/Win32.SGeneric
Microsoft
Adware:Win32/EoRezo
McAfee
Artemis!E301E5593532
Baidu-International
Adware.Win32.EoRezo.bAJ
Show the other 30 anti-virus detections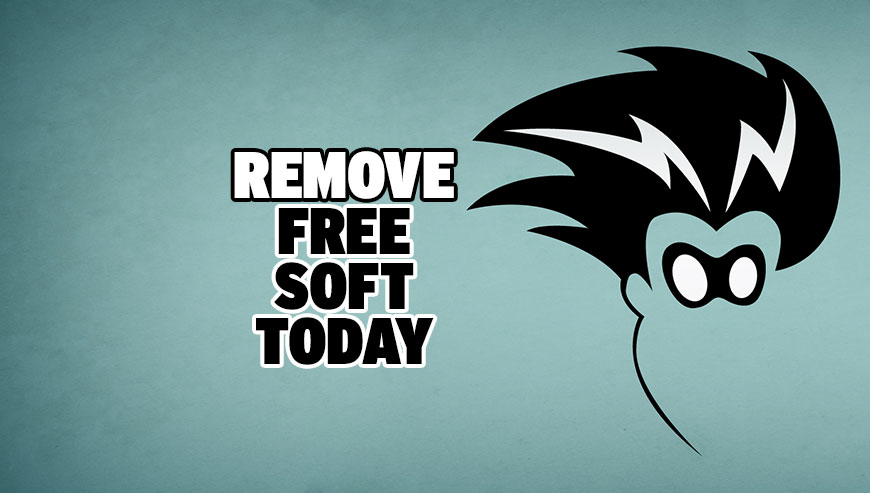 How to remove FreeSoftToday ?
This guide and removal tools are completely FREE. Follow all steps in correct order to completely and successfully remove FreeSoftToday.
Remove FreeSoftToday from your computer
Depending on what program has installed FreeSoftToday, the program may have a different name or not be installed on your computer. If you cannot find any unwanted or unknown programs on your machine, then you can proceed directly with the next step.
Click the Start button, then click on the Control Panel menu option. If you are using Windows 8, simply drag your mouse pointer to the right edge of the screen, select Search from the list and search for "control panel".
Click on the Uninstall a program option under Programs category.
Search for FreeSoftToday and click the Uninstall button
Reset your browser (if necessary)
If you still see traces of FreeSoftToday after following all the steps above you can reset your browser performing this operation:
Your bookmarks and saved passwords are not deleted or modified.
Open Chrome.
Click on the three stripes button in the right top corner.
Select Settings.
Scroll down to the end of the page, search for Show advanced settings.
Scroll down once again to the end of the page and click Reset browser settings button.
Click Reset once more.
Your bookmarks and saved passwords are not deleted or modified.
Open Firefox
At the top of the Firefox window, click the Firefox button.
Go over to the Help sub-menu, then select Troubleshooting Information.
Click the Repair Firefox button in the upper-right corner of the page.
Firefox will automatically restart.
Open Internet Explorer.
Click on the gear icon , in the upper right part of your browser, then click again on Internet Options..
Click on the Advanced tab, then click on the Reset button.
In the Reset Internet Explorer settings section, select the Delete personal settings check box, then click on Reset button.
When Internet Explorer has completed its task, click on the Close button in the confirmation dialogue box.
Remove FreeSoftToday with AdwCleaner
AdwCleaner is a program that research for and deletes Adware, Toolbars, Potentially Unwanted Programs (PUP), and browser Hijackers from your system. By using AdwCleaner you can quickly delete many of these types of programs for a better user experience on your pc and while browsing the internet.
Download AdwCleaner (Official link and direct-download) :
Download AdwCleaner
Select AdwCleaner.exe with right mouse click and Run as Administrator.
If User Account Control asks you to allow AdwCleaner.exe to make changes to your computer, press Yes to continue.
Start scanning your computer for any malicious threats by selecting the Scan button, please wait.
If AdwCleaner is done, it will display a list of malicious items detected, If you have nothing to uncheck, continue to the removal process and select the Clean button.
Reboot your computer.
Remove FreeSoftToday with MalwareBytes Anti-Malware
Malwarebytes Anti-Malware is an important security program for any computer user to have installed on their computer. It is light-weight, fast, and best of all, excellent at removing the latest infections like FreeSoftToday.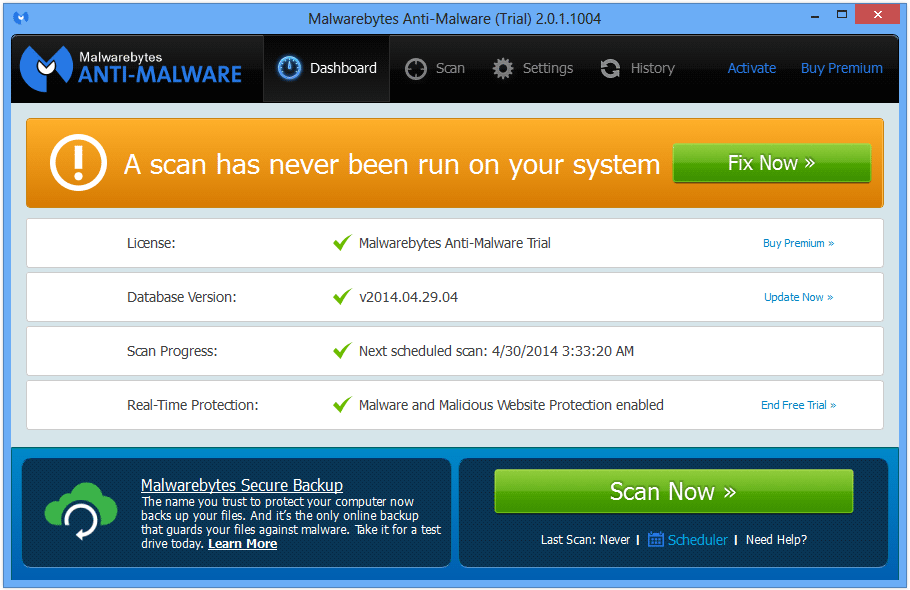 Download MalwareBytes Anti-Malware :
Premium Version Free Version (without Real-time protection)
Double-click mbam-setup-consumer.exe and follow the prompts to install the program.
Once installed, Malwarebytes Anti-Malware will automatically start and you will see a message stating that you should update the program, and that a scan has never been run on your system. To start a system scan you can click on the Fix Now button.
Malwarebytes Anti-Malware will now check for updates, and if there are any, you will need to click on the Update Now button.
Malwarebytes Anti-Malware will now start scanning your computer for FreeSoftToday.
When the scan is done, you will now be presented with a screen showing you the malware infections that Malwarebytes' Anti-Malware has detected. To remove the malicious programs that Malwarebytes Anti-malware has found, click on the Quarantine All button, and then click on the Apply Now button.
Reboot your computer if prompted.
Your computer should now be free of FreeSoftToday. If you are still experiencing problems while trying to remove FreeSoftToday from your computer, please start a new thread in our support page. Someone will give you free assistance very fast !
Click here to go to our support page
.