If while browsing you are suddenly surprised by ads identified with one of the following tags: Ad by Follow Rules, Follow Rules ads or powered by Follow Rules you may be sure that a potentially unwanted software responding to the same name has installed itself into your computer.
What is Follow Rules?
Follow Rules is presented in its own website as a software that allows users to have better results… without any further explanation. A more accurate description of what the software actually does can be found in the terms of use: it shows publicity, tracks your data, modifies your PC configuration, etc…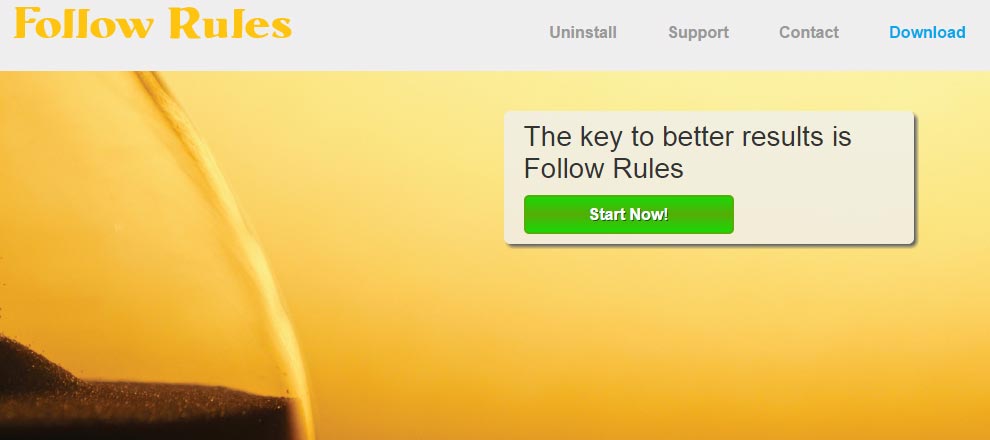 Follow Rules is a potentially unwanted program (PUP), we say potentially because there is a tiny possibility that you actually wanted to install it, although that is not the case in 99,9% of the times.
The fight against this kind of software never ends because the authors keep changing the names of their programs to avoid detection. Sadly, form a legal point of view it's difficult to stop these activities, the authors are based mostly in countries where the legislation is too soft on them and where the installation can be considered as "voluntary" by the user.
Is Follow Rules dangerous?
Follow Rules has only 2 goals: to show ads while you browse the internet and to save everything you do on the net. This unwanted program can disturb the user, secretly modify the computer's security level and put in danger the privacy of the user's activities and data. There is not one good reason for you to keep this program in your PC, unless of course you love to be tracked and you enjoy online ads…Follow Rules
How did Follow Rules ended up in my PC?
Follow Rules is usually installed in a legit way because it's included in some other setup program (Follow Rules is usually mentioned in a license contract where you need to accept its installation along with the install of the software you actually wanted in the first place). Free and demo software are the biggest sources of infection.
For your information please know that
Follow Rules
is considered as suspicious by 16 anti-viruses.
File name:
followrulesbho.dll
Common path:
C:\Program Files\Follow rules\followrulesbho.dll
Analysis date:
10 February 2015
Scanner detections:
16 / 54
Malwarebytes
PUP.Optional.FollowRules.A
ESET-NOD32
a variant of Win32/BrowseFox.AE potentially unwanted
Avira
ADWARE/BrowseFox.Gen2
McAfee
Artemis!6B7D4F7C4184
K7GW
DoS-Trojan ( 20112bfa1 )
NANO-Antivirus
Trojan.Win32.Yontoo.dnkubo
TrendMicro-HouseCall
Suspicious_GEN.F47V0205
McAfee-GW-Edition
Artemis
Qihoo-360
HEUR/QVM30.1.Malware.Gen
Show the other 12 anti-virus detections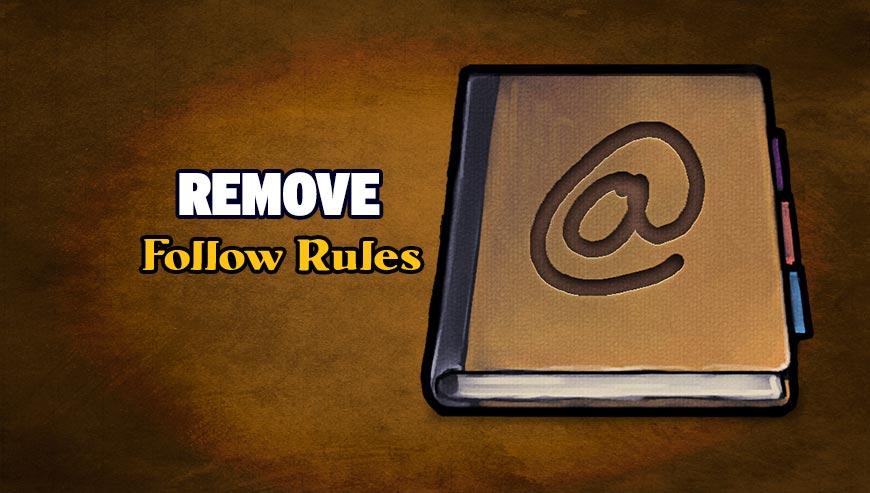 How to remove Follow Rules ?
Please note that all the software we offer to remove Follow Rules is free, our instruction is tested and works to remove this threat from Chrome, Internet Explorer or Firefox. We do not supply any shareware which detects the threat and asks a license in order to remove Follow Rules. Follow all steps in correct order to completely and successfully remove Follow Rules.
Remove Follow Rules with CCleaner
Download and install CCleaner by Piriform by clicking the button below.
Download CCleaner

Once the program is installed go to the Cleaner section and click the Analyze button. Once the scan is complete, click the Run Cleaner button.
Then go to Tools > Startup and locate in each tab (starting with Windows, Internet Explorer) of suspicious statements which involve Follow Rules or similar names. Whenever click Remove and Delete .
Finally go to Tools > Uninstall , search for Follow Rules from the list and click Remove if you find it.
Remove Follow Rules with AdwCleaner
AdwCleaner is a program that research for and deletes Adware, Toolbars, Potentially Unwanted Programs (PUP), and browser Hijackers from your computer. If you use AdwCleaner you can easily remove many of these types of applications for a better user experience on your computer and while browsing the internet.
Download AdwCleaner (Official link and direct-download) :
Download AdwCleaner
Select AdwCleaner.exe with right mouse click and Run as Administrator.
If User Account Control asks you to allow AdwCleaner.exe to make changes to your computer, press Yes to continue.
Start scanning your computer for any malicious threats by selecting the Scan button, please wait.
If AdwCleaner is done, it will display a list of malicious items detected, If you have nothing to uncheck, continue to the removal process and select the Clean button.
Reboot your computer.
Remove Follow Rules with MalwareBytes Anti-Malware
Malwarebytes Anti-Malware is an important security program for any computer user to have installed on their computer. It is light-weight, fast, and best of all, excellent at removing the latest infections like Follow Rules.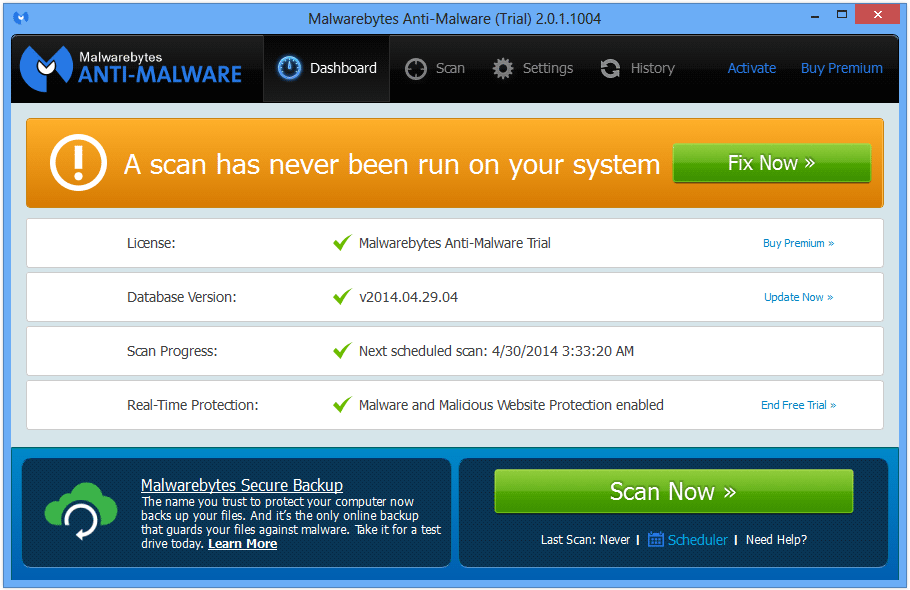 Download MalwareBytes Anti-Malware :
Premium Version Free Version (without Real-time protection)
Double-click mbam-setup-consumer.exe and follow the prompts to install the program.
Once installed, Malwarebytes Anti-Malware will automatically start and you will see a message stating that you should update the program, and that a scan has never been run on your system. To start a system scan you can click on the Fix Now button.
Malwarebytes Anti-Malware will now check for updates, and if there are any, you will need to click on the Update Now button.
Malwarebytes Anti-Malware will now start scanning your computer for Follow Rules.
When the scan is done, you will now be presented with a screen showing you the malware infections that Malwarebytes' Anti-Malware has detected. To remove the malicious programs that Malwarebytes Anti-malware has found, click on the Quarantine All button, and then click on the Apply Now button.
Reboot your computer if prompted.
Remove Follow Rules with HitmanPro
HitmanPro is an anti-virus program that describes itself as a second opinion scanner that should be used in conjunction with another anti-virus program that you may already have installed.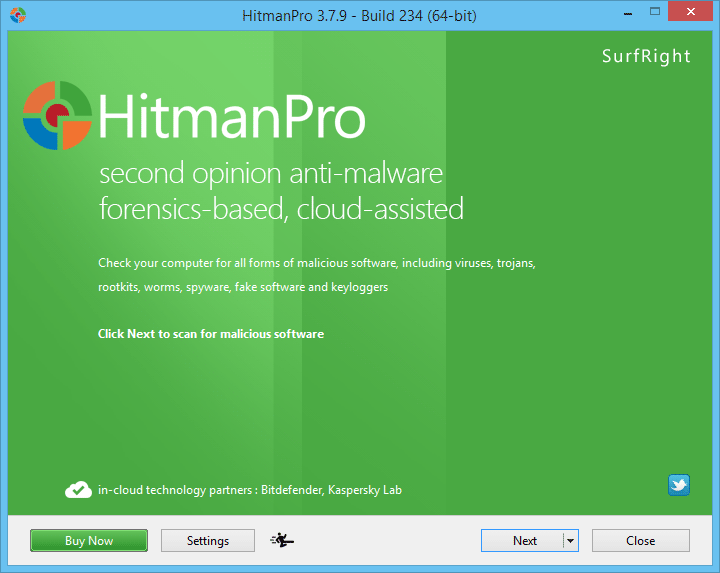 You can download HitmanPro from the below link:
Download HitmanPro
Double-click on the file named HitmanPro.exe (for 32-bit versions of Windows) or HitmanPro_x64.exe (for 64-bit versions of Windows).
Click on the Next button, to install HitmanPro on your computer.
HitmanPro will now begin to scan your computer for Follow Rules malicious files.
When it has finished it will display a list of all the malware that the program found as shown in the image below. Click on the Next button, to remove Follow Rules virus.
Reset your browser (if necessary)
If you still see traces of Follow Rules after following all the steps above you can reset your browser performing this operation:
Your bookmarks and saved passwords are not deleted or modified.
Open Chrome.
Click on the Chrome menu button on the browser toolbar.
Select Settings.
Scroll down to the end of the page, search for Show advanced settings.
Scroll down once again to the end of the page and click Reset browser settings button.
Click Reset once more.
Your bookmarks and saved passwords are not deleted or modified.
Open Firefox
Go to the orange Firefox button in the top left.
Go over to the Help sub-menu, then select Troubleshooting Information.
Click the Repair Firefox button in the upper-right corner of the page.
Mozilla Firefox will automatically restart.
Your bookmarks and saved passwords are not deleted or modified.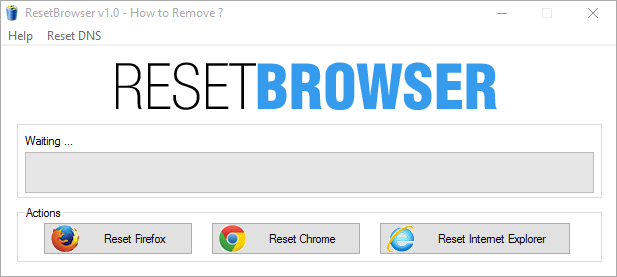 Download ResetBrowser :
Download ResetBrowser
Download the tool, save it on your desktop and double-click on it.
Read the disclaimer and press the Ok button.
Click the Reset Chrome button and wait.
Once the process is finished, click onOpen Chrome Follow Rules should now be deleted from Firefox.
Your machine should now be free of Follow Rules. If you are still experiencing problems while trying to remove Follow Rules from your machine, please start a new thread in our support page. Someone will give you free assistance very fast !
Click here to go to our support page
.