Exploit: SWF/Meadgive is the name of an alleged infection found by Windows Defender. At first sight it might seem a false positive, many users have complaint about those alerts coming from Windows Defender, at first they receive several alerts saying they were infected with Exploit: SWF/Meadgive, afterwards they finally get a message saying that the problem was solved. However, after some short time the warning messages start appearing all over again, and the cycle of "detecting" and "solving" keeps going on and on.
The first users that experience this issue reported it on Reddit, and afterwards at Microsoft's help forums. They suggested that there was in fact an issue with the last virus definitions update.
Some other reports claimed that the problem was seen only in Defender versions prior to the 1.243.242.0 version; therefore it was suggested to update Windows Defender to the latest version, and to download the very last version of the virus definitions.
On the other hand, many users suggested to download and use Malwarebytes to remove any potential unwanted programs that might be present in the system, which would stop the annoying ongoing messages coming from Windows Defender. This solution is in fact the one we recommend.
As we write these lines is still not clear what is the real cause of this problem. However, we urge you to download Malwarebytes and give it a try to see if Defender's messages finally go away. It seems to be the best solution and the one more users report as the final and fixing one.
How to remove Exploit: SWF/Meadgive ?
This is a complete guide to get rid of Exploit: SWF/Meadgive from your pc. Please perform all the procedures in the right order. All the tool provided in this removal guide is free and known to clean and optimize your computer.
Remove Exploit: SWF/Meadgive with MalwareBytes Anti-Malware
Malwarebytes Anti-Malware is a light-weight anti-malware program that is excellent at removing the latest detections.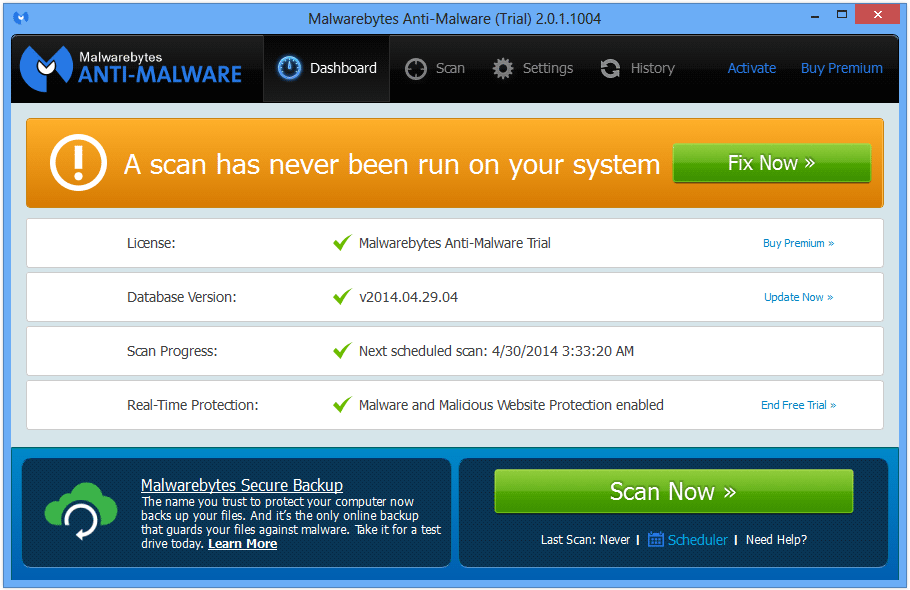 Download Malwarebytes Anti-Malware to your desktop.
Premium Version Free Version (without Real-time protection)
Install MalwareBytes Anti-Malware using the installation wizard.
Once installed, Malwarebytes Anti-Malware will automatically start and you will see a message stating that you should update the program, and that a scan has never been run on your system. To start a system scan you can click on the Fix Now button.
If an update is found, you will be prompted to download and install the latest version.
Malwarebytes Anti-Malware will now start scanning your computer for Exploit: SWF/Meadgive.
When the scan is complete, make sure that everything is set to Quarantine, and click Apply Actions.
When removing the files, Malwarebytes Anti-Malware may require a reboot in order to remove some of them. If it displays a message stating that it needs to reboot your computer, please allow it to do so.
Your computer should now be free of Exploit: SWF/Meadgive. If you are still experiencing problems while trying to remove Exploit: SWF/Meadgive from your machine, please start a new thread in our support page. Someone will give you free assistance very fast !
Click here to go to our support page
.