DPower (short for DiskPower) is a parasite developed by Eorezo; this company specializes on adware (advertising sofware) and has won quite the reputation for its activities since a couple of years. DPower is usually found in parasite distribution platforms such as Amonetize where it is offered as cracks or keygens. Other platforms could use known free programs to insert DPower or suggest installations like Flash and Java updates mainly on illegal streaming websites.
Eorezo's goal is quite simple, this company wants to use your computer as a distribution channel  by showing huge amounts of ads, so they can make a lot of money. Of course this turn into a real nightmare for all affected users. DPower harasses its victims with annoying amounts of ads, and what's worse is that it  never comes alone, usually some other parasite is installed at the same time.
DPower opens the browser on its own accord to show its ads, it could happen at any given moment no matter what you're doing, you could be browsing, working or playing on your computer when it happens. The adware attached to DPower is called WeMonetize.
All tools used in our guide are completely free, we recommend you to keep Malwarebytes installed in your computer, the other tools will help you detect any other less dangerous threats that could be lurking around your computer.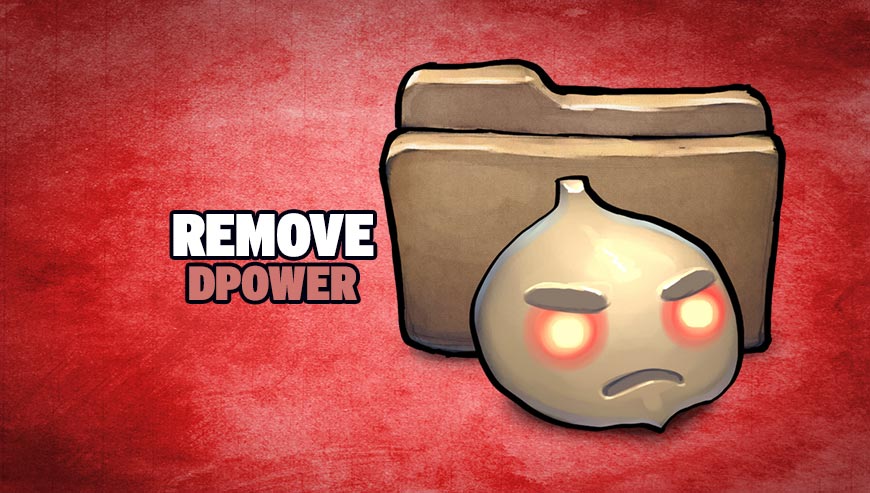 How to remove DPower ?
This guide and removal tools are completely FREE. Follow all steps in correct order to completely and successfully remove DPower.
Remove DPower with MalwareBytes Anti-Malware
Malwarebytes Anti-Malware is an important security program for any computer user to have installed on their computer. It is light-weight, fast, and best of all, excellent at removing the latest infections like DPower.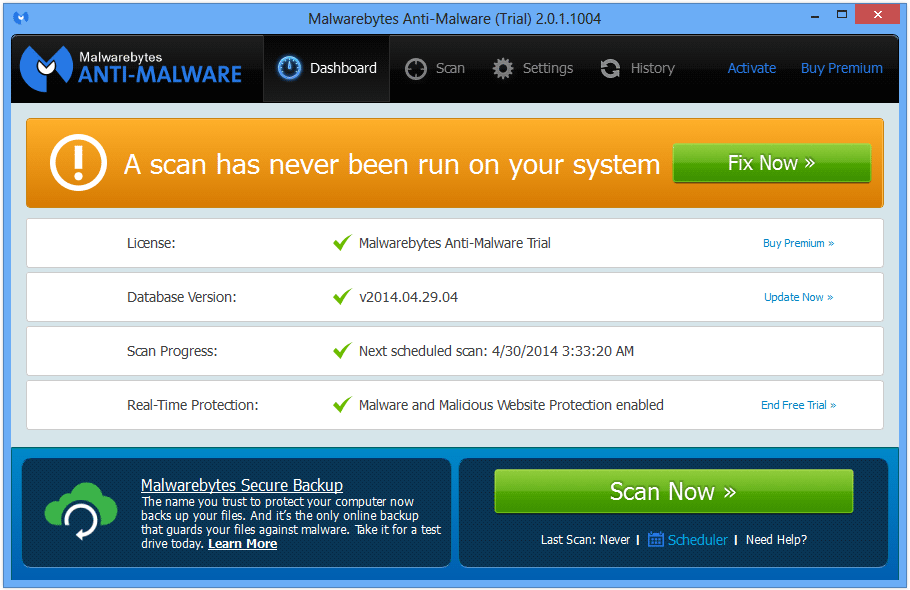 Remove DPower with AdwCleaner
AdwCleaner is a very useful tool made to eliminate unwelcome toolbars, browser hijackers, redirects and potentially unwanted programs (PUPs) in Internet Explorer, Firefox, Chrome or Opera. AdwCleaner needs no installation and can be ran in a instant to scan your system.
Remove DPower with ZHPCleaner
ZHPCleaner is a program that searches for and deletes Adware, Toolbars, Potentially Unwanted Programs (PUP), and browser Hijackers from your computer. By using ZHPCleaner you can easily remove many of these types of programs for a better user experience on your computer and while browsing the web.
Remove DPower with HitmanPro
HitmanPro is an anti-virus program that describes itself as a second opinion scanner that should be used in conjunction with another anti-virus program that you may already have installed.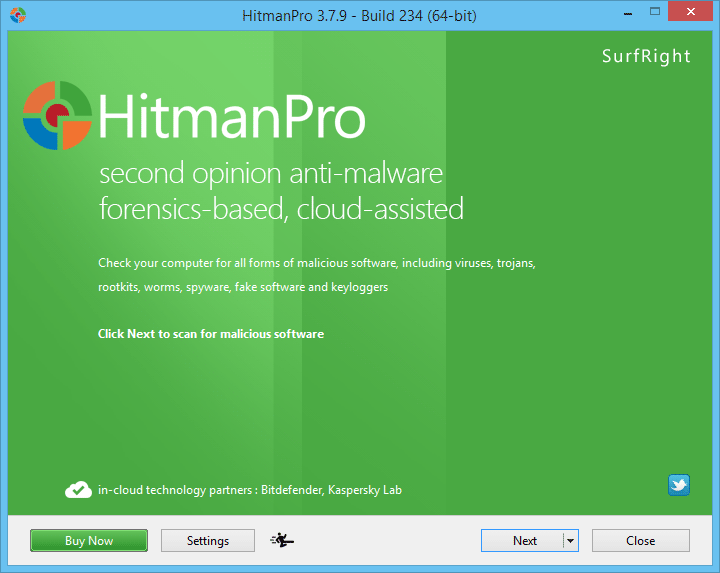 Your machine should now be free of DPower. If you are still experiencing problems while trying to remove DPower from your machine, please start a new thread in our support page. Someone will give you free assistance very fast !
Click here to go to our support page
.