Coupons Free is a parasite software that arrives at your computer with some help from you, even though you didn't know you were helping it. Coupons Free's mission is to show as many ads as possible when you're browsing the internet, note that it also takes the time, and the liberty of spying on everything you do on your computer. The main reason for doing this is to build your profile with data that might interest other companies, so they can sell it to them.
These annoying and intrusive ads are inserted right into the websites you're visiting in real time, as a consequence the display might encounter many bugs and the visual look will be completely ruined. Ads coming from Coupons Free, are usually tagged as Powered by Coupons Free or Ads by Coupons Free.
To avoid having this kind of issue in the future, verify thoroughly whatever you install in your computer. Take the time to read carefully what it means to accept any pre-selected cases within the setup program. Make sure you always use the "customize" option of the install process so you can reject the installation of anything you don't want.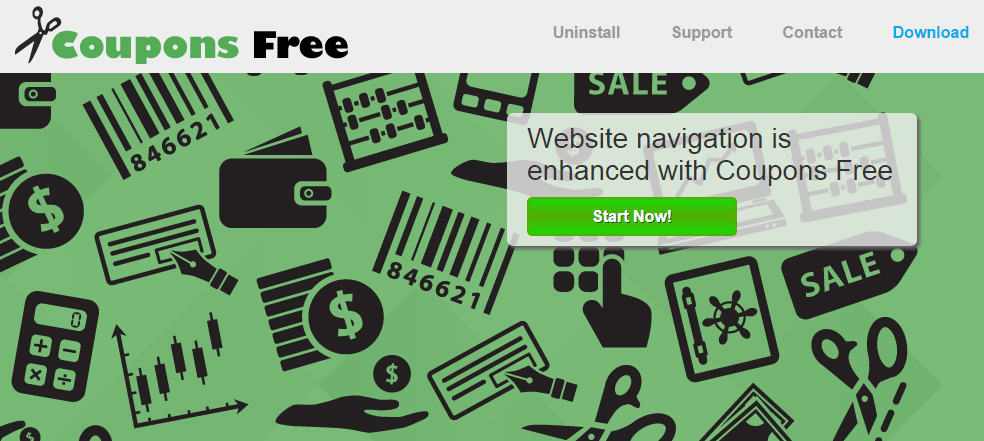 Although we can easily find online some sort of official website for Coupons Free, it's not possible to download the program there.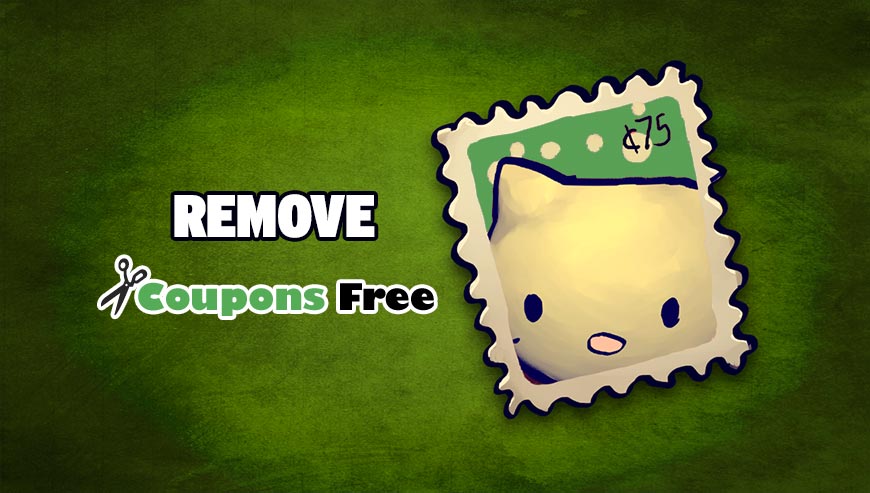 How to remove Coupons Free ?
This guide and removal tools are completely FREE. Follow all steps in correct order to completely and successfully remove Coupons Free.
Remove Coupons Free with AdwCleaner
AdwCleaner is a useful tool designed to delete unwanted toolbars, browser hijackers, redirects and potentially unwanted programs (PUPs) in Internet Explorer, Firefox, Chrome or Opera. AdwCleaner requires no installation and can be ran in a instantaneous to examine your computer.
Please download AdwCleaner by Xplode and save to your Desktop :
Download AdwCleaner
Double-click on AdwCleaner.exe to run the tool (Windows Vista/7/8 users : right-click and select Run As Administrator).
Click on the Scan button.
After the scan has finished, click on the Clean button..
Press OK again to allow AdwCleaner to restart the computer and complete the removal process.
Remove Coupons Free with Junkware Removal Tool
Junkware Removal Tool is a security utility that searches for and removes common adware, toolbars, and potentially unwanted programs (PUPs) from your computer. A common tactics among freeware publishers is to offer their products for free, but bundle them with PUPs in order to earn revenue. This tool will help you remove these types of programs.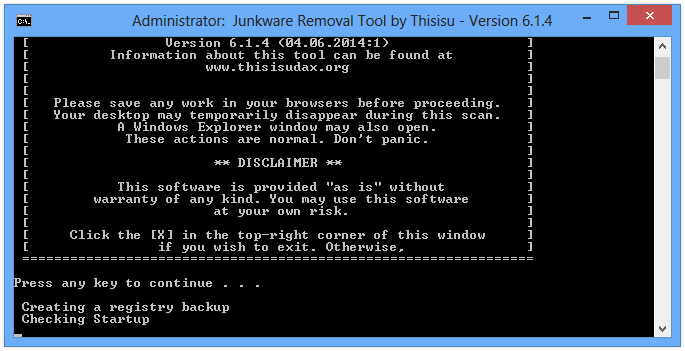 Download Junkware Removal Tool (Official link and direct-download) :
Download Junkware Removal Tool
Select JRT.exe with right mouse click and Run as Administrator
If User Account Control asks you to allow JRT.exe to make changes to your computer, press Yes to continue..
Close all your browsers, save any work and then press any key to continue.
When Junkware Removal Tool is done scanning and removing malicious items from your computer a logfile will open.
Remove Coupons Free with MalwareBytes Anti-Malware
Malwarebytes Anti-Malware is a light-weight anti-malware program that is excellent at removing the latest detections.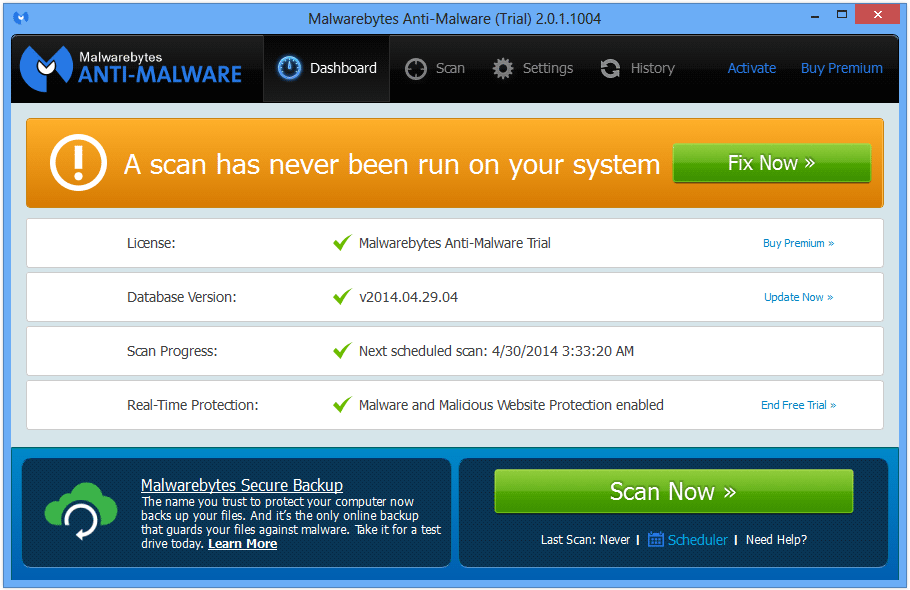 Download Malwarebytes Anti-Malware to your desktop.
Premium Version Free Version (without Real-time protection)
Install MalwareBytes Anti-Malware using the installation wizard.
Once installed, Malwarebytes Anti-Malware will automatically start and you will see a message stating that you should update the program, and that a scan has never been run on your system. To start a system scan you can click on the Fix Now button.
If an update is found, you will be prompted to download and install the latest version.
Malwarebytes Anti-Malware will now start scanning your computer for Coupons Free.
When the scan is complete, make sure that everything is set to Quarantine, and click Apply Actions.
When removing the files, Malwarebytes Anti-Malware may require a reboot in order to remove some of them. If it displays a message stating that it needs to reboot your computer, please allow it to do so.
Reset your browser (if necessary)
If after following the above steps Coupons Free is still present on your computer, you can reset your browser by following the instructions below.
Your bookmarks and saved passwords are not deleted or modified.
Open Chrome.
Click on the three stripes button in the right top corner.
Select Settings.
Scroll down to the end of the page, search for Show advanced settings.
Scroll down once again to the end of the page and click Reset browser settings button.
Click Reset once more.
Your bookmarks and saved passwords are not deleted or modified.
Open Firefox
Go to the orange Firefox button in the top left.
Click on Help then Troubleshooting information.
Click on the Repair Firefox button and confirm.
Firefox will automatically restart.
Your bookmarks and saved passwords are not deleted or modified.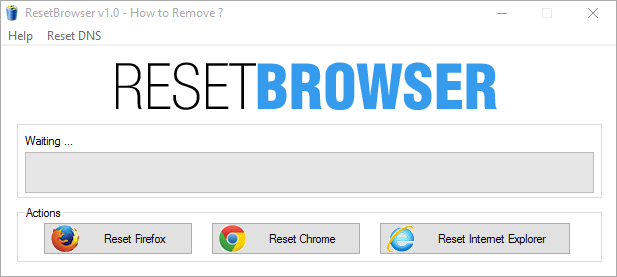 Download ResetBrowser :
Download ResetBrowser
Download the tool, save it on your desktop and double-click on it.
Read the disclaimer and press the Ok button.
Click the Reset Chrome button and wait.
Once the process is finished, click onOpen Chrome Coupons Free should now be deleted from Firefox.
Your computer should now be free of Coupons Free. If you are still experiencing problems while trying to remove Coupons Free from your machine, please start a new thread in our support page. Someone will give you free assistance very fast !
Click here to go to our support page
.