Coupon Alert is an adware, a new version of a group of unwanted problems we have nicknamed the "alert-adware" We can find among them, Health Alert, Zombie Alert, Storm Alert, Finance Alert, etc… All of them created by the same company, that is more than happy to recycle their own program changing only the theme.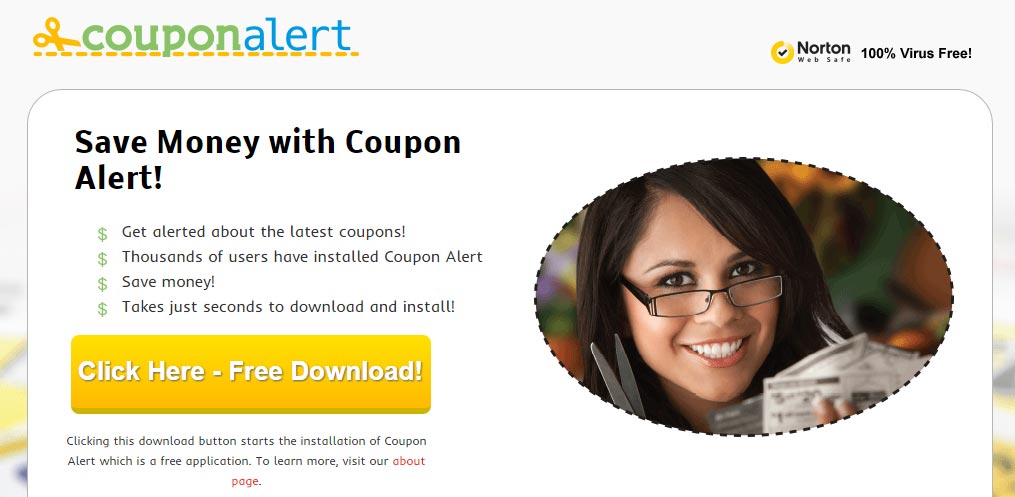 In the specific case of Coupon Alert, they promise to help you save money by warning you in real time of the latest coupons available online. As the rest of the "alert-adware", the software website shows a Norton logo as an attempt to calm down the users, they even go as far as telling that thousands of users have installed Coupon Alert.
Obviously all their claims are false, Coupon Alert's real mission is to remain active all the time in your PC showing ads based on information tracked by them. This detail makes Coupon Alert very similar to a spyware, because once installed it will spy and save even the smallest thing you do, either on or off line. All this data might not remain anonymous and could be saved in huge databases that are afterwards sold to other companies.
A lot of resources will be used in order to accomplish all these actions, thus Coupon Alert will block your PC an your web browser. By removing it you'll notice a huge improvement in your computer's performance.
You should know that
Coupon Alert
is considered as a parasite by 20 security software.
File name:
couponalert.exe
Common path:
C:\Users\Jean\Downloads\couponalert.exe(téléchargé sur Internet)
Signed by:
Mindspark Interactive Network
Analysis date:
16 November 2014
Scanner detections:
20 / 54
ESET-NOD32
a variant of Win32/AdInstaller
Kaspersky
not-a-virus:WebToolbar.Win32.MyWebSearch.sg
DrWeb
Trojan.MulDrop5.1444
Bkav
W32.FunWebMKA.Trojan
nProtect
Trojan-Clicker/W32.FunWeb.210984
VIPRE
MyWebSearch.J (v) (not malicious)
NANO-Antivirus
Riskware.Win32.FunWeb.qkswn
F-Prot
W32/A-301cf6c3!Eldorado
Avast
Win32:FunWeb-J [PUP]
ClamAV
Adware.MyWebSearch-16
Agnitum
PUA.Toolbar.MyWebSearch!
Tencent
Win32.Trojan.Falsesign.Plav
Zillya
Adware.MyWebSearch.Win32.39
AhnLab-V3
PUP/Win32.FunWeb
Rising
PE:Trojan.Win32.Generic.129F2570!312419696
Fortinet
Adware/AdInstaller
Qihoo-360
Win32/Virus.WebToolbar.998
Show the other 16 anti-virus detections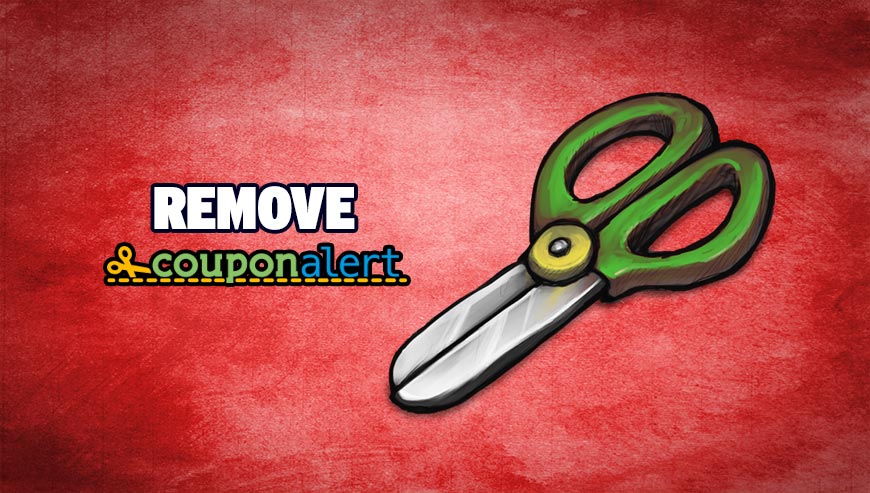 How to remove Coupon Alert ?
Please note that all the software we offer to remove Coupon Alert is free, our instruction is tested and works to remove this threat from Chrome, Internet Explorer or Firefox. We do not supply any shareware which detects the threat and asks a license in order to remove Coupon Alert. Follow all steps in correct order to completely and successfully remove Coupon Alert.
Remove Coupon Alert with AdwCleaner
AdwCleaner is a helpful tool made to remove unwanted toolbars, browser hijackers, redirects and potentially unwanted programs (PUPs) in Internet Explorer, Firefox, Chrome or Opera. AdwCleaner will require no set up and can be ran in a instant to scan your pc.
Please download AdwCleaner by Xplode and save to your Desktop :
Download AdwCleaner
Double-click on AdwCleaner.exe to run the tool (Windows Vista/7/8 users : right-click and select Run As Administrator).
Click on the Scan button.
After the scan has finished, click on the Clean button..
Press OK again to allow AdwCleaner to restart the computer and complete the removal process.
Remove Coupon Alert with Junkware Removal Tool
Junkware Removal Tool will remove Coupon Alert from your computer, and will scan and remove any threat from your computer that is malicious.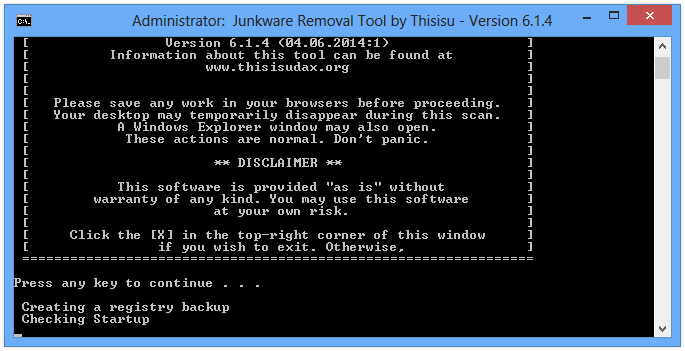 Please download Junkware Removal Tool to your desktop :
Download Junkware Removal Tool
Shut down your protection software now to avoid potential conflicts.
Run the tool by double-clicking it. If you are using Windows Vista, 7, or 8; instead of double-clicking, right-mouse click JRT.exe and select "Run as Administrator".
The tool will open and start scanning your system.
Please be patient as this can take a while to complete depending on your system's specifications.
Remove Coupon Alert with MalwareBytes Anti-Malware
Malwarebytes Anti-Malware is a light-weight anti-malware program that is excellent at removing the latest detections.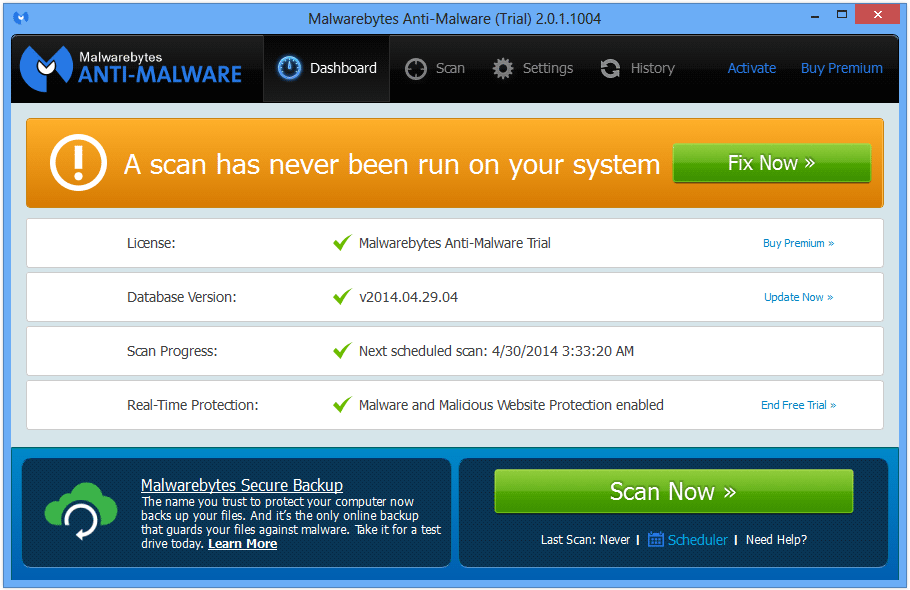 Download Malwarebytes Anti-Malware to your desktop.
Premium Version Free Version (without Real-time protection)
Install MalwareBytes Anti-Malware using the installation wizard.
Once installed, Malwarebytes Anti-Malware will automatically start and you will see a message stating that you should update the program, and that a scan has never been run on your system. To start a system scan you can click on the Fix Now button.
If an update is found, you will be prompted to download and install the latest version.
Malwarebytes Anti-Malware will now start scanning your computer for Coupon Alert.
When the scan is complete, make sure that everything is set to Quarantine, and click Apply Actions.
When removing the files, Malwarebytes Anti-Malware may require a reboot in order to remove some of them. If it displays a message stating that it needs to reboot your computer, please allow it to do so.
Remove Coupon Alert with HitmanPro
HitmanPro is a second opinion scanner, designed to rescue your computer from malware. HitmanPro is designed to work alongside existing security programs without any conflicts. HitmanPro offers you a Free Scan for a second opinion.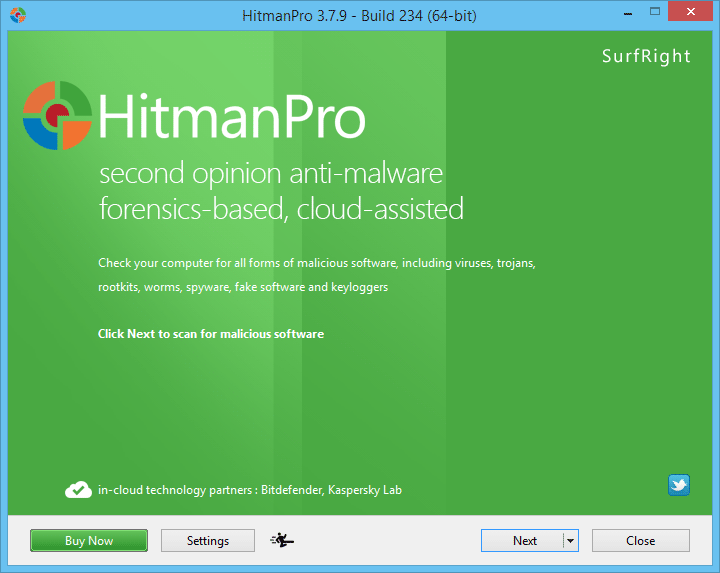 You can download HitmanPro from the below link:
Download HitmanPro
Double-click on the file named HitmanPro.exe (for 32-bit versions of Windows) or HitmanPro_x64.exe (for 64-bit versions of Windows).
Click on the Next button, to install HitmanPro on your computer.
HitmanPro will now begin to scan your computer for Coupon Alert malicious files.
When it has finished it will display a list of all the malware that the program found as shown in the image below. Click on the Next button, to remove Coupon Alert virus.
Reset your browser (if necessary)
If after following the above steps Coupon Alert is still present on your computer, you can reset your browser by following the instructions below.
Your bookmarks and saved passwords are not deleted or modified.
Open Chrome.
Click on the Chrome menu button on the browser toolbar.
Select Settings.
Scroll down to the end of the page, search for Show advanced settings.
Scroll down once again to the end of the page and click Reset browser settings button.
Click Reset once more.
Your bookmarks and saved passwords are not deleted or modified.
Open Firefox
At the top of the Firefox window, click the Firefox button.
Go over to the Help sub-menu, then select Troubleshooting Information.
Click the Repair Firefox button in the upper-right corner of the page.
Firefox will automatically restart.
Your bookmarks and saved passwords are not deleted or modified.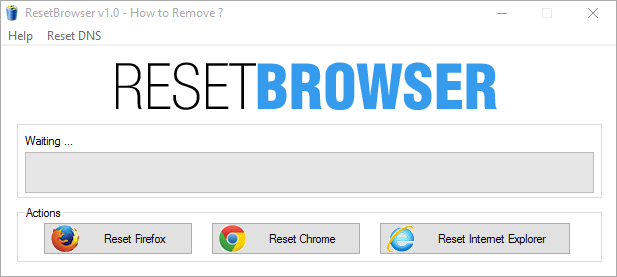 Download ResetBrowser :
Download ResetBrowser
Download the tool, save it on your desktop and double-click on it.
Read the disclaimer and press the Ok button.
Click the Reset Chrome button and wait.
Once the process is finished, click onOpen Chrome Coupon Alert should now be deleted from Firefox.
Your machine should now be free of Coupon Alert. If you are still experiencing problems while trying to remove Coupon Alert from your computer, please start a new thread in our support page. Someone will give you free assistance very fast !
Click here to go to our support page
.