Com Surrogate is not a virus, instead it is a process linked to Dllhost.exe. Com Surrogate might be overusing CPU resources even though is not a virus or a malware, it might not even be directly messing with dllhost.exe. It's a lot simpler than that, all it takes is a pictures folder where a hidden file such as "desktop.ini" or "thumbs" has been corrupted. The affected folder is usually saved directly on the desktop. To check this go to : Computer / Properties / Advanced system settings / Performance (Settings) and make sure the option "Show thumbnails instead of icons" is deselected. If using Windows Process Explorer (https://technet.microsoft.com/en-us/sysinternals/processexplorer.aspx) you can right click the dllhost file causing the problem and kill it, the process won't start again. To permanently fix the issue you must find the corrupted file.
The resources overusing problem linked to Com Surrogate could be caused by a hidden file that was affected by a virus, most likely an adware. The best way to fix this is cleaning your computer with the help of the free tools recommended in our guide below.
Be aware though that if this a new and recent problem you could also roll back your system to a previous functional state.
How to remove Com Surrogate ?
Please note that all the software we offer to remove Com Surrogate is free, our instruction is tested and works to remove this threat from Chrome, Internet Explorer or Firefox. We do not supply any shareware which detects the threat and asks a license in order to remove Com Surrogate. Follow all steps in correct order to completely and successfully remove Com Surrogate.
Remove Com Surrogate with MalwareBytes Anti-Malware
Malwarebytes Anti-Malware detects and removes malware like worms, Trojans, rootkits, rogues, spyware, and more. All you have to do is launch Malwarebytes Anti-Malware Free and run a scan. If you want even better protection, consider Malwarebytes Anti-Malware Premium and its instant real-time scanner that automatically prevents malware and websites from infecting your PC.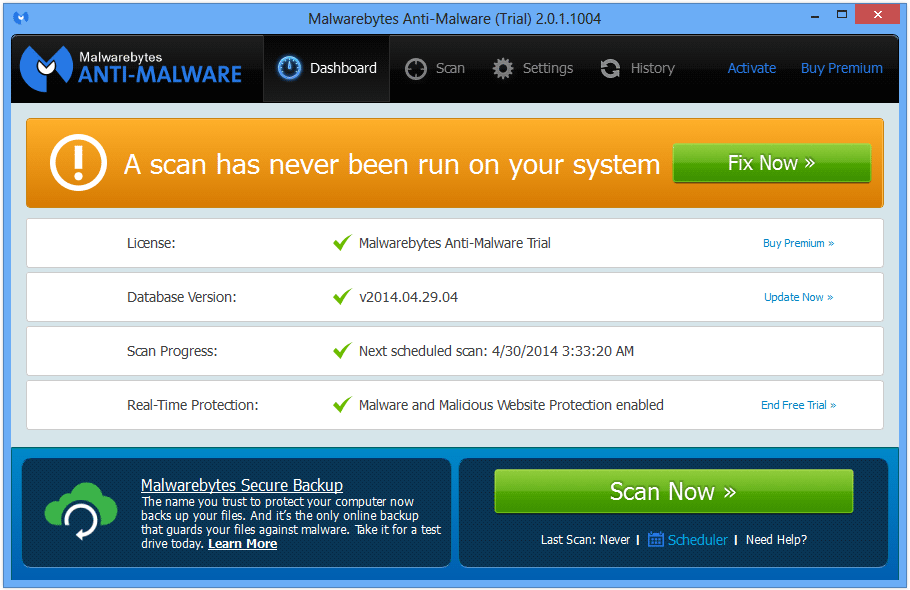 Remove Com Surrogate with AdwCleaner
AdwCleaner is a tool that looks for and removes Adware, Toolbars, Potentially Unwanted Programs (PUP), and browser Hijackers from your pc. By using AdwCleaner you can simply get rid of many of these types of programs for a much better user experience on your pc and while browsing websites.
Remove Com Surrogate with ZHPCleaner
ZHPCleaner is a program that searches for and deletes Adware, Toolbars, Potentially Unwanted Programs (PUP), and browser Hijackers from your computer. By using ZHPCleaner you can easily remove many of these types of programs for a better user experience on your computer and while browsing the web.
Remove Com Surrogate with Junkware Removal Tool
Junkware Removal Tool is a security utility that searches for and removes common adware, toolbars, and potentially unwanted programs (PUPs) from your computer. A common tactics among freeware publishers is to offer their products for free, but bundle them with PUPs in order to earn revenue. This tool will help you remove these types of programs.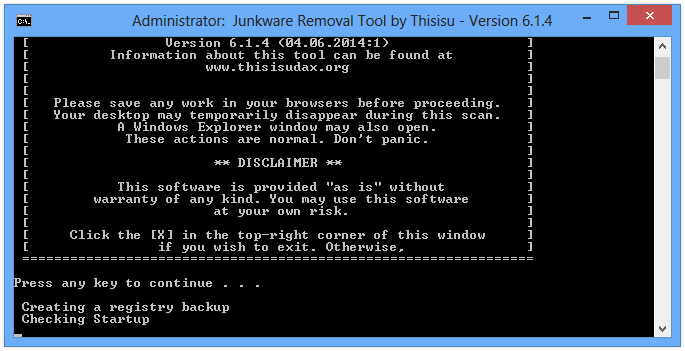 Remove Com Surrogate with HitmanPro
HitmanPro is an anti-virus program that describes itself as a second opinion scanner that should be used in conjunction with another anti-virus program that you may already have installed.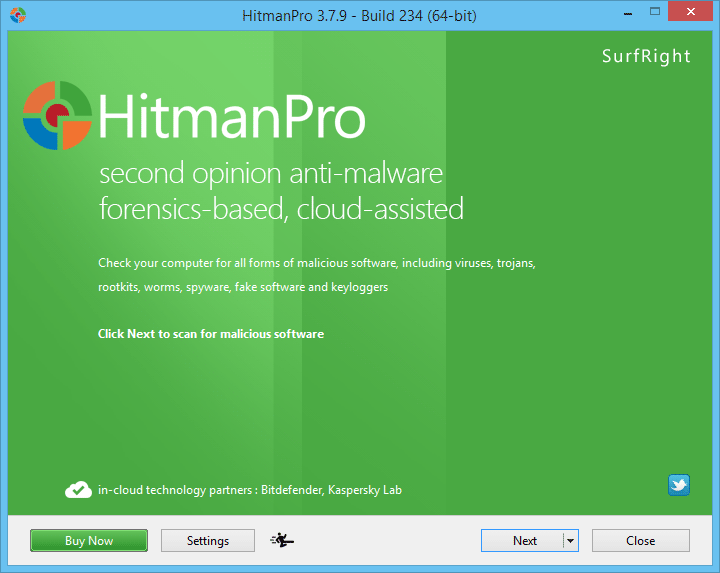 Your computer should now be free of Com Surrogate. If you are still experiencing problems while trying to remove Com Surrogate from your computer, please start a new thread in our support page. Someone will give you free assistance very fast !
Click here to go to our support page
.