Advanced System Protector is a rogue, a computer programming term meaning that this pseudo-software has been designed for the sole purpose of forcing you to buy a license to get results that aren't always guaranteed. To get what it wants, Advanced System Protecter will make you believe that you computer is infected and that your whole computer system is in danger if you don't resolve the detected problem or problems as quickly as possible. To make its claims look more credible, Advanced System Protector pretends to scan you PC, just like a real anti-virus program.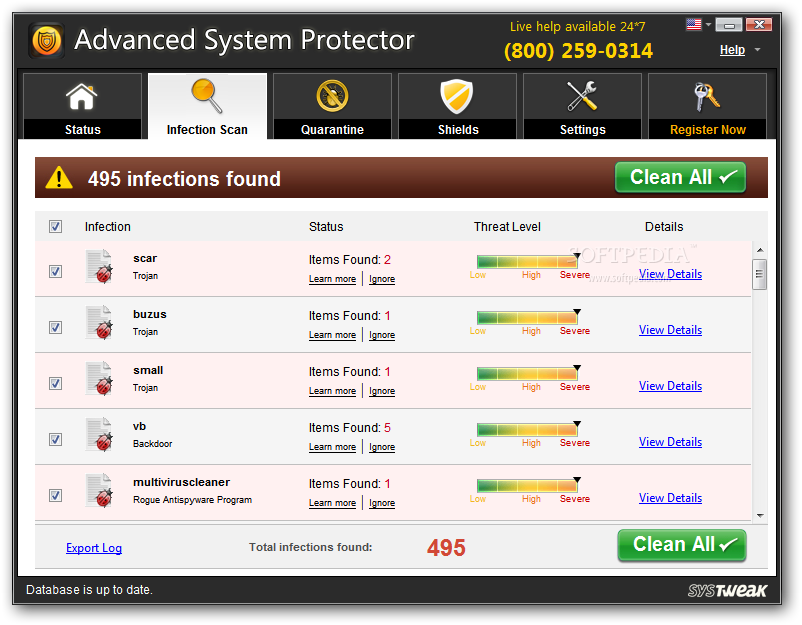 Rogues can get installed either by themselves when the user visits a trick webpage, or be deliberately installed by the user. In the case of Advanced System Protector, it's installed more often than not at the same time as free programs downloaded from the Internet are being installed. It's usually pretty hard to remove a rogue considering that some are quite "secretive" and really know how to stay hidden from the various anti-spyware programs in place. However, let's take a look below at how to remove Advanced System Protector from your computer.
How to remove Advanced System Protector ?
All tools used in this guide are completely free to use and should remove any trace of Advanced System Protector from your computer. Follow all steps as described in this removal guide to remove Advanced System Protector and all additional adware that may have been installed on your computer.
Remove Advanced System Protector with RogueKiller
RogueKiller is a security tool that can be used to terminate and remove malicious processes and programs from your computer. RogueKiller has the ability to remove infections such as ZeroAccess, TDSS, rogue anti-spyware programs, and Ransomwares.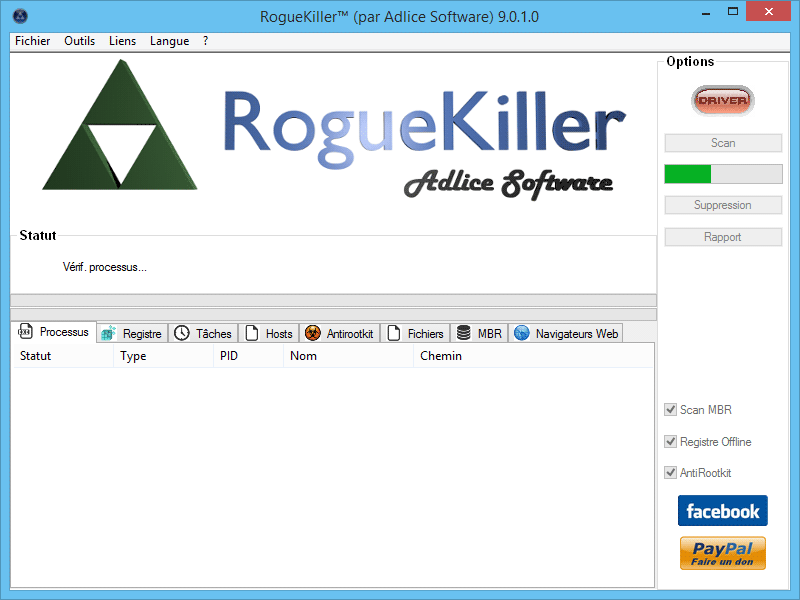 Remove Advanced System Protector with AdwCleaner
AdwCleaner is a helpful tool designed to eliminate unwelcome toolbars, browser hijackers, redirects and potentially unwanted programs (PUPs) in Internet Explorer, Firefox, Chrome or Opera. AdwCleaner requires no set up and can be ran in a instantaneous to scan your computer.
Remove completly Advanced System Protector with Junkware Removal Tool
Junkware Removal Tool (JRT) purges your system of PUPs (potentially unwanted programs) like Advanced System Protector almost as easily as they find their way into your system. JRT targets adware, toolbars, and other malicious, suspicious, and pernicious system parasites, removing not only the unwanted program but also any traces left behind in your registry and other places where debris accumulates.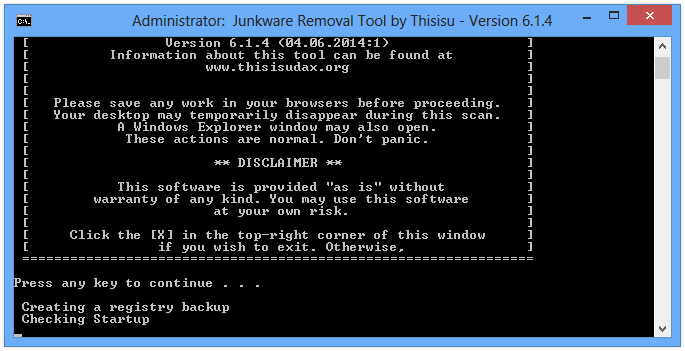 Remove Advanced System Protector with MalwareBytes Anti-Malware
Malwarebytes Anti-Malware detects and removes malware like worms, Trojans, rootkits, rogues, spyware, and more. All you have to do is launch Malwarebytes Anti-Malware Free and run a scan. If you want even better protection, consider Malwarebytes Anti-Malware Premium and its instant real-time scanner that automatically prevents malware and websites from infecting your PC.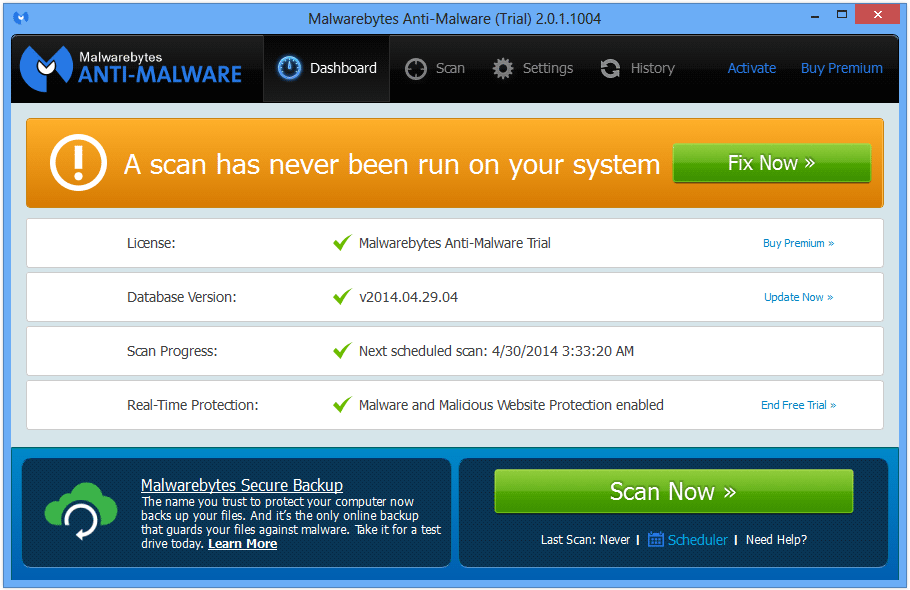 Your machine should now be free of Advanced System Protector. If you are still experiencing problems while trying to remove Advanced System Protector from your computer, please start a new thread in our support page. Someone will give you free assistance very fast !
Click here to go to our support page
.