Advanced PC Fixer is an computer tune-up program usually installed along with some other free software.
Once installed, Advanced PC Fixer will start a computer scan where many bugs will be found, even more this program will insist those mistakes are so serious that your computer is at risk of experiencing slower responses and even blocking completely. Of course, to fix all this alleged issues you must buy their program.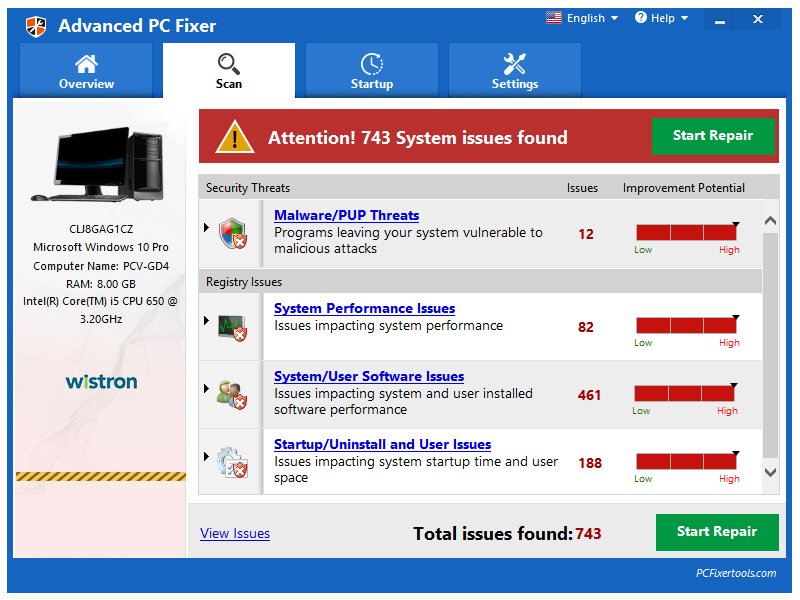 Now, because Advanced PC Fixer is usually installed along with adware tools, your computer will indeed be slower, therefore you'll be very tempted to accept the promise of a faster computer if you pay.
Advanced PC Fixer can become quite demanding even annoying by opening its alerts unexpectedly or showing them when the OS starts, always reminding you of the grave bugs you're computer is supposed to have.
Advanced PC Fixer is usually offered along with some free tool. What this means is that you were not paying attention to what you were doing, otherwise you would have noticed the messages warning about this program being installed as well.
Once the program is installed is too late to mourn, and you'll be wasting a lot of time if you try to remove it manually. Fortunately there are some free tools that will help you remove Advanced PC Fixer completely.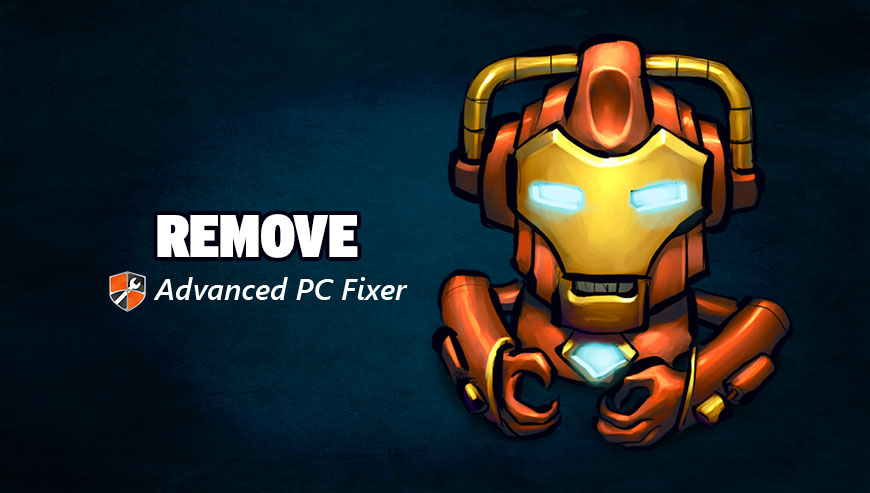 How to remove Advanced PC Fixer ?
This page is a comprehensive guide, which will remove Advanced PC Fixer from your computer. Please perform all the steps in the correct order.
Remove Advanced PC Fixer with AdwCleaner
The AdwCleaner tool will examine your system and web browser for Advanced PC Fixer, browser plugins and registry keys, that may have been installed on your computer without your consent.
Remove Advanced PC Fixer with MalwareBytes Anti-Malware
Malwarebytes Anti-Malware detects and removes malware like worms, Trojans, rootkits, rogues, spyware, and more. All you have to do is launch Malwarebytes Anti-Malware Free and run a scan. If you want even better protection, consider Malwarebytes Anti-Malware Premium and its instant real-time scanner that automatically prevents malware and websites from infecting your PC.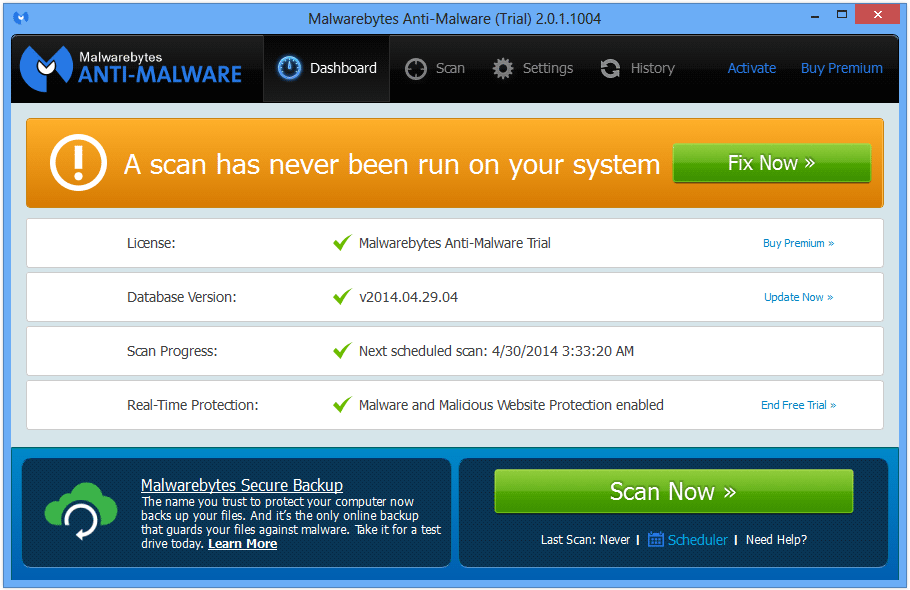 Remove Advanced PC Fixer with ZHPCleaner
ZHPCleaner is a program that searches for and deletes Adware, Toolbars, Potentially Unwanted Programs (PUP), and browser Hijackers from your computer. By using ZHPCleaner you can easily remove many of these types of programs for a better user experience on your computer and while browsing the web.
Remove Advanced PC Fixer with HitmanPro
HitmanPro is a second opinion scanner, designed to rescue your computer from malware. HitmanPro is designed to work alongside existing security programs without any conflicts. HitmanPro offers you a Free Scan for a second opinion.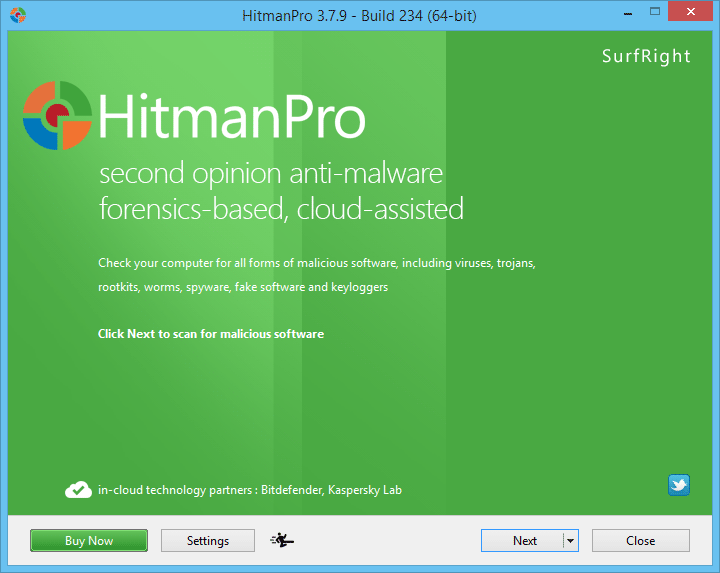 Your machine should now be free of Advanced PC Fixer. If you are still experiencing problems while trying to remove Advanced PC Fixer from your machine, please start a new thread in our support page. Someone will give you free assistance very fast !
Click here to go to our support page
.