Internet Speed Tracker is a potentially unwanted program that infiltrates its victim's computers either when they download free software from download platforms like softonic, install plug-ins posing as Java or Flash, or when downloading fake software updates. You must always remember to customize any install process you download from the net because the so called "recommended" option will be most likely filled with unwanted programs. Another thing to avoid at all costs is to click on pop-ups allegedly warning you about some update one of your programs need, it's quite impossible for your browser to gather information about the status of any software installed on Windows.
Back on subject, Internet Speed Tracker is an adware that supposedly will inform you about the current speed on your internet connection, this is nothing but a lame excuse to be able to broadcast a huge amount of ads in every website you visit. You'll easily identify ads coming from this adware as they are tagged as Ad by Internet Speed Tracker or Ads by Speed Checker. You can see them in all sorts of forms, either as banners, pop-ups or keywords among the text of any website you visit.
This adware will slow down your computer and (ironically) your connection speed, this is due to the constant requests it makes to show all its ads. Internet Speed Tracker can also be considered a confidentiality threat because it has access to everything you do online.
For all these reasons you must remove it as soon as possible. We will show you how for free!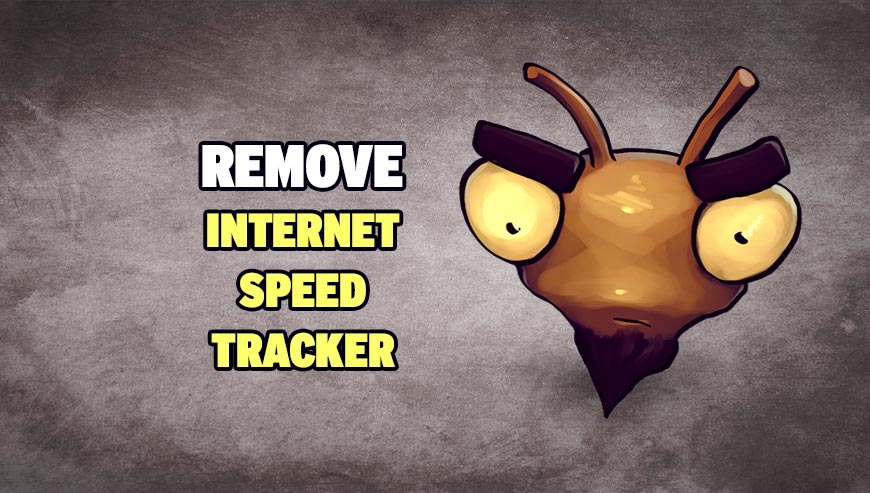 How to remove Internet Speed Tracker ?
Please note that all the software we offer to remove Internet Speed Tracker is free, our instruction is tested and works to remove this threat from Chrome, Internet Explorer or Firefox. We do not supply any shareware which detects the threat and asks a license in order to remove Internet Speed Tracker. Follow all steps in correct order to completely and successfully remove Internet Speed Tracker.
Remove Internet Speed Tracker with AdwCleaner
AdwCleaner is a program that looks for and deletes Adware, Toolbars, Potentially Unwanted Programs (PUP), and browser Hijackers from your computer. If you use AdwCleaner you can easily remove many of these types of applications for a better user experience on your pc and while browsing the internet.
Download AdwCleaner (Official link and direct-download) :
Download AdwCleaner
Select AdwCleaner.exe with right mouse click and Run as Administrator.
If User Account Control asks you to allow AdwCleaner.exe to make changes to your computer, press Yes to continue.
Start scanning your computer for any malicious threats by selecting the Scan button, please wait.
If AdwCleaner is done, it will display a list of malicious items detected, If you have nothing to uncheck, continue to the removal process and select the Clean button.
Reboot your computer.
Remove Internet Speed Tracker with MalwareBytes Anti-Malware
Malwarebytes Anti-Malware is an important security program for any computer user to have installed on their computer. It is light-weight, fast, and best of all, excellent at removing the latest infections like Internet Speed Tracker.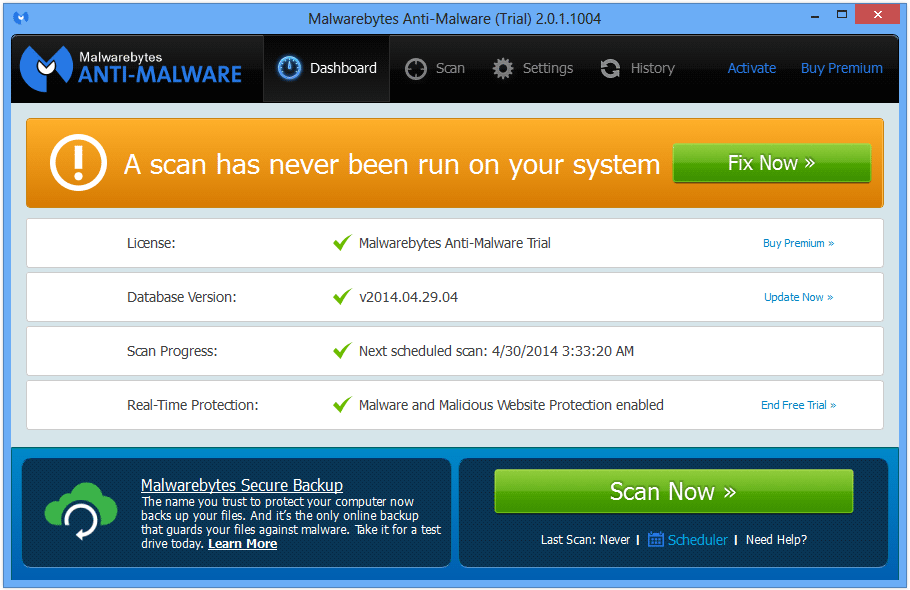 Download MalwareBytes Anti-Malware :
Premium Version Free Version (without Real-time protection)
Double-click mbam-setup-consumer.exe and follow the prompts to install the program.
Once installed, Malwarebytes Anti-Malware will automatically start and you will see a message stating that you should update the program, and that a scan has never been run on your system. To start a system scan you can click on the Fix Now button.
Malwarebytes Anti-Malware will now check for updates, and if there are any, you will need to click on the Update Now button.
Malwarebytes Anti-Malware will now start scanning your computer for Internet Speed Tracker.
When the scan is done, you will now be presented with a screen showing you the malware infections that Malwarebytes' Anti-Malware has detected. To remove the malicious programs that Malwarebytes Anti-malware has found, click on the Quarantine All button, and then click on the Apply Now button.
Reboot your computer if prompted.
Reset your browser (if necessary)
If after following the above steps Internet Speed Tracker is still present on your computer, you can reset your browser by following the instructions below.
Your bookmarks and saved passwords are not deleted or modified.
Open Chrome.
Click on the Chrome menu button on the browser toolbar.
Select Settings.
Scroll down to the end of the page, search for Show advanced settings.
Scroll down once again to the end of the page and click Reset browser settings button.
Click Reset once more.
Your bookmarks and saved passwords are not deleted or modified.
Open Firefox
Go to the orange Firefox button in the top left.
Go over to the Help sub-menu, then select Troubleshooting Information.
Click the Repair Firefox button in the upper-right corner of the page.
Mozilla Firefox will automatically restart.
Your bookmarks and saved passwords are not deleted or modified.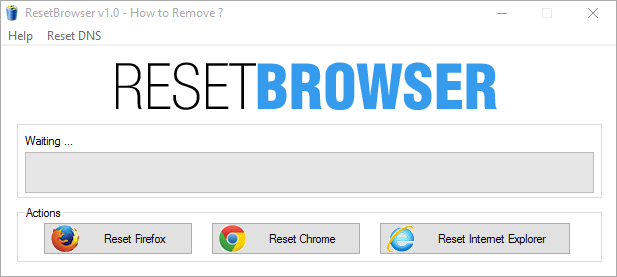 Download ResetBrowser :
Download ResetBrowser
Download the tool, save it on your desktop and double-click on it.
Read the disclaimer and press the Ok button.
Click the Reset Chrome button and wait.
Once the process is finished, click onOpen Chrome Internet Speed Tracker should now be deleted from Firefox.
Your computer should now be free of Internet Speed Tracker. If you are still experiencing problems while trying to remove Internet Speed Tracker from your machine, please start a new thread in our support page. Someone will give you free assistance very fast !
Click here to go to our support page
.