Wander Burst is a name connected with a potentially unwanted program, in other words a software that is not recognized as dangerous by many antivirus software because it's not as threatening as a real virus; we say "potentially" unwanted because most of the times is installed as quietly as possible.
Wander Burst's reasons of existence are to show as many ads as possible in every web browser installed in our computers and to act like a spy by saving data about our every move online.
Ads shown by Wander Burst can be see here and there… they can appear directly onto the content of every visited website (by means of pop-ups, banners, underlined words, etc…) or in sudden new tabs and windows that open whenever you click or something (although sometimes no act on your part is required, they just open up on their own accord). This ads are usually seen tagged as Powered by Wander Burst or Wander Burst Ads.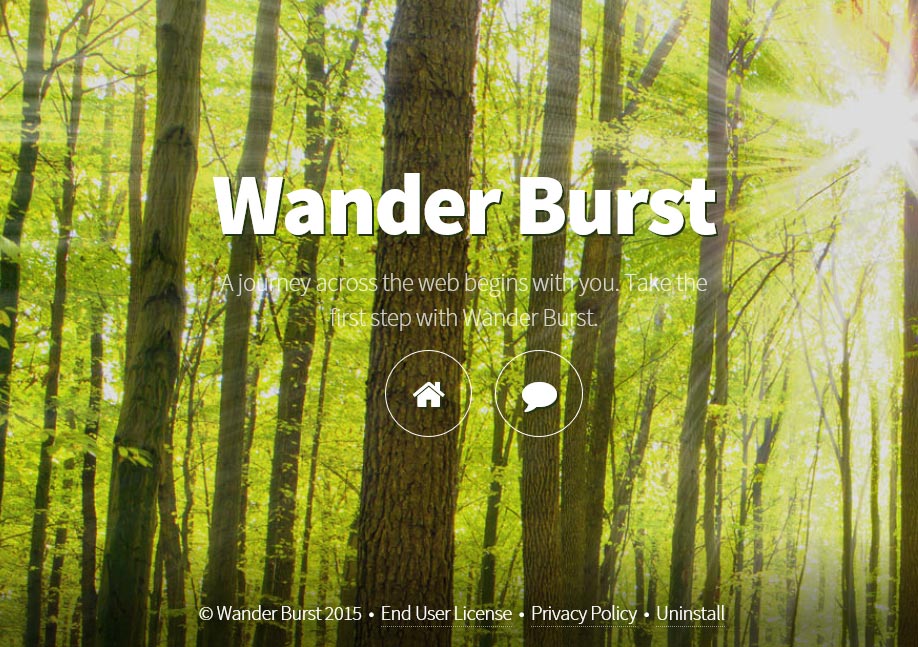 Wander Burst can be found attached to fake updates for web browser's plug-ins (mostly Flash or Java), specially in download platforms and streaming websites.
Wander Burst  even has its own official website; nevertheless this website was only built to trick users into thinking this is a legitimate software, and also to publish their conditions of use where some of their malicious tasks will be explained.
You should know that
Wander Burst
is detected as suspicious by 29 anti-viruses.
Common path:
C:\ProgramData\Application data\Fccb0821-00ee-466c-acb5-2a5cec258511\Plugins\7bak\plugin.exe
Analysis date:
30 July 2015
Scanner detections:
29 / 54
Malwarebytes
PUP.Optional.WanderBurst.A
ESET-NOD32
a variant of Win32/BrowseFox.AF potentially unwanted
BitDefender
Gen:Variant.Adware.Graftor.197348
Avira
ADWARE/BrowseFox.Gen
MicroWorld-eScan
Gen:Variant.Adware.Graftor.197348
ALYac
Gen:Variant.Adware.Graftor.197348
K7GW
Adware ( 004b87401 )
K7AntiVirus
Adware ( 004b87401 )
NANO-Antivirus
Riskware.Win32.Agent.dtliop
ClamAV
Win.Adware.Agent-50149
Rising
PE:Adware.Graftor!6.26BC
Gen:Variant.Adware.Graftor.197348
F-Secure
Gen:Variant.Adware.Graftor
Zillya
Adware.BrowseFox.Win32.26100
Emsisoft
Gen:Variant.Adware.Graftor.197348 (B)
Jiangmin
Adware/Agent.azvy
Antiy-AVL
Trojan/Win32.TSGeneric
Arcabit
Trojan.Adware.Graftor.D302E4
AhnLab-V3
PUP/Win32.BrowseFox
GData
Gen:Variant.Adware.Graftor.197348
Baidu-International
Adware.Win32.BrowseFox.AF
Tencent
Win32.Risk.Adware.Hufp
Qihoo-360
HEUR/QVM10.1.Malware.Gen
Show the other 25 anti-virus detections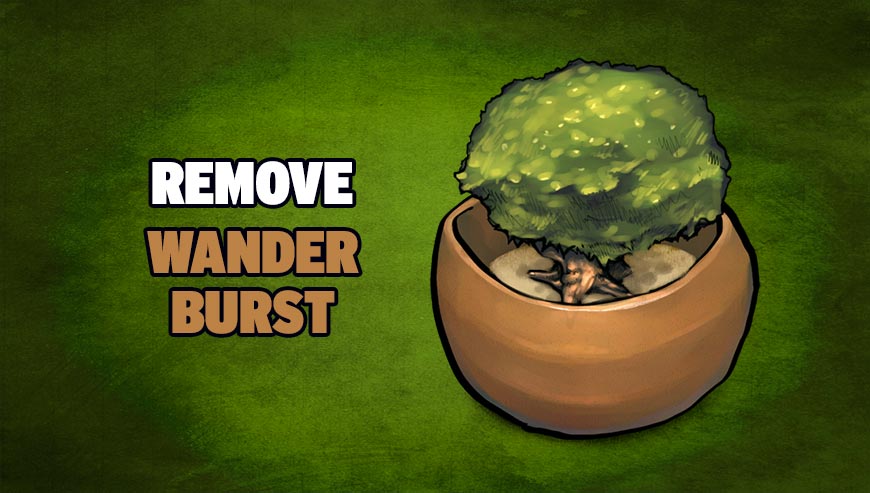 How to remove Wander Burst ?
All tools used in this guide are completely free to use and should remove any trace of Wander Burst from your computer. Follow all steps as described in this removal guide to remove Wander Burst and all additional adware that may have been installed on your computer.
Remove Wander Burst with AdwCleaner
The AdwCleaner program will examine your pc and web browser for Wander Burst, browser plugins and registry keys, that may have been put in your system without your permission.
You can download AdwCleaner utility from the below button :
Download AdwCleaner
Before starting AdwCleaner, close all open programs and internet browsers, then double-click on the file AdwCleaner.exe.
If Windows prompts you as to whether or not you wish to run AdwCleaner, please allow it to run.
When the AdwCleaner program will open, click on the Scan button.
To remove malicious files that were detected in the previous step, please click on the Clean button.
Please click on the OK button to allow AdwCleaner reboot your computer.
Remove Wander Burst with MalwareBytes Anti-Malware
Malwarebytes Anti-Malware is an important security program for any computer user to have installed on their computer. It is light-weight, fast, and best of all, excellent at removing the latest infections like Wander Burst.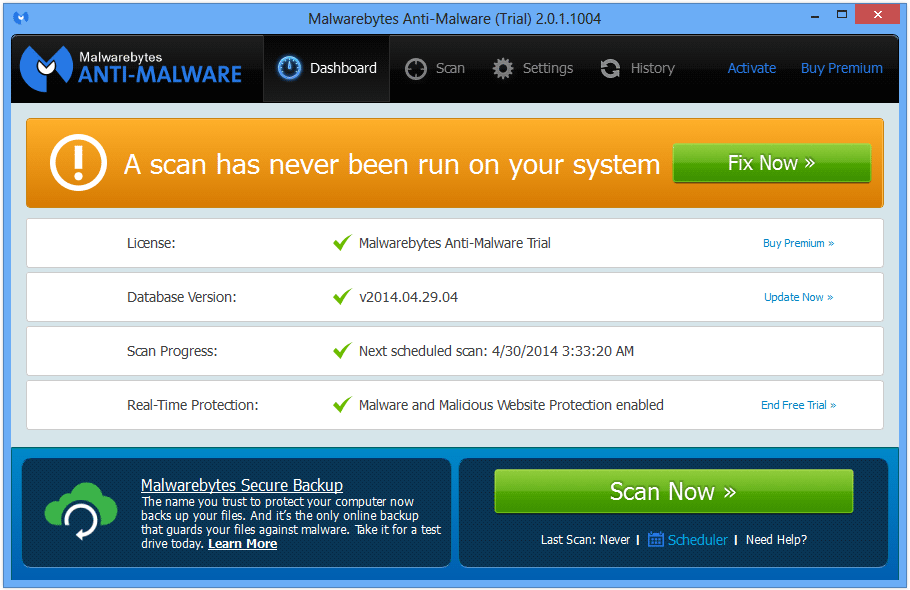 Download MalwareBytes Anti-Malware :
Premium Version Free Version (without Real-time protection)
Double-click mbam-setup-consumer.exe and follow the prompts to install the program.
Once installed, Malwarebytes Anti-Malware will automatically start and you will see a message stating that you should update the program, and that a scan has never been run on your system. To start a system scan you can click on the Fix Now button.
Malwarebytes Anti-Malware will now check for updates, and if there are any, you will need to click on the Update Now button.
Malwarebytes Anti-Malware will now start scanning your computer for Wander Burst.
When the scan is done, you will now be presented with a screen showing you the malware infections that Malwarebytes' Anti-Malware has detected. To remove the malicious programs that Malwarebytes Anti-malware has found, click on the Quarantine All button, and then click on the Apply Now button.
Reboot your computer if prompted.
Remove Wander Burst with HitmanPro
HitmanPro is a second opinion scanner, designed to rescue your computer from malware. HitmanPro is designed to work alongside existing security programs without any conflicts. HitmanPro offers you a Free Scan for a second opinion.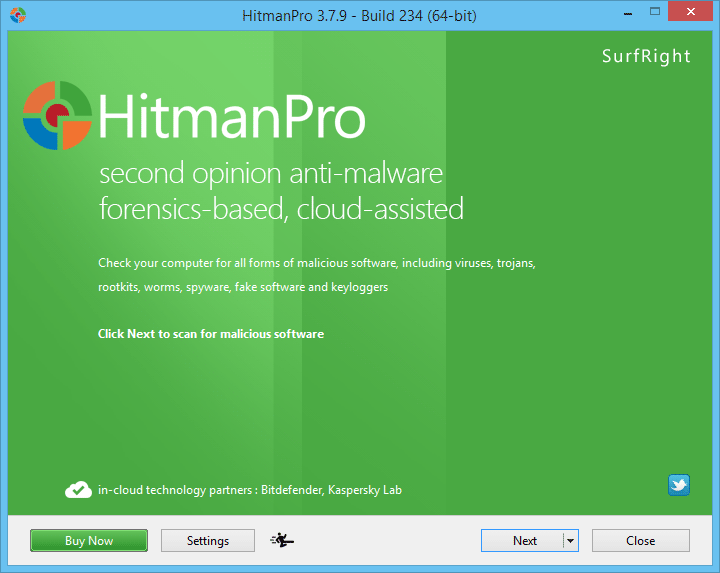 You can download HitmanPro from the below link:
Download HitmanPro
Double-click on the file named HitmanPro.exe (for 32-bit versions of Windows) or HitmanPro_x64.exe (for 64-bit versions of Windows).
Click on the Next button, to install HitmanPro on your computer.
HitmanPro will now begin to scan your computer for Wander Burst malicious files.
When it has finished it will display a list of all the malware that the program found as shown in the image below. Click on the Next button, to remove Wander Burst virus.
Reset your browser (if necessary)
If you still see traces of Wander Burst after following all the steps above you can reset your browser performing this operation:
Your bookmarks and saved passwords are not deleted or modified.
Open Chrome.
Click on the three stripes button in the right top corner.
Select Settings.
Scroll down to the end of the page, search for Show advanced settings.
Scroll down once again to the end of the page and click Reset browser settings button.
Click Reset once more.
Your bookmarks and saved passwords are not deleted or modified.
Open Firefox
Go to the orange Firefox button in the top left.
Click on Help then Troubleshooting information.
Click on the Repair Firefox button and confirm.
Firefox will automatically restart.
Your bookmarks and saved passwords are not deleted or modified.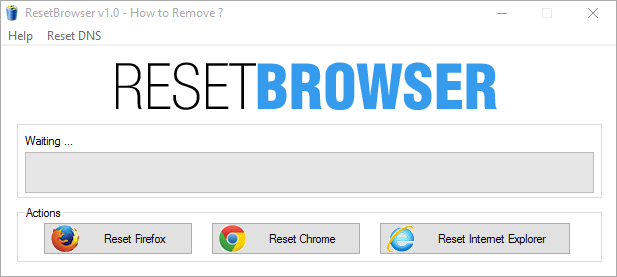 Download ResetBrowser :
Download ResetBrowser
Download the tool, save it on your desktop and double-click on it.
Read the disclaimer and press the Ok button.
Click the Reset Chrome button and wait.
Once the process is finished, click onOpen Chrome Wander Burst should now be deleted from Firefox.
Your computer should now be free of Wander Burst. If you are still experiencing problems while trying to remove Wander Burst from your computer, please start a new thread in our support page. Someone will give you free assistance very fast !
Click here to go to our support page
.